Arbitration – Cutting Edge Issues in 2015
Sponsored by The Rutter Group
Spotlight on JAMS Speaker: Richard Chernick, Esq.
April 27, 2015 | 5:30 PM Registration | 6:00 – 9:15 PM Program
This intensive three-hour program is designed for lawyers who represent parties in arbitration, especially employment arbitration, as well as arbitrators who want to be kept up to date. The program will ensure familiarity with recent judicial decisions, including those related to the enforceability of class arbitration waivers in representative PAGA actions, the "hot" issue of who (court or arbitrator) decides if an agreement permits or forbids class, collective or representative actions in arbitration if the arbitration agreement does not expressly address the issue, what arguments are available to vacate an arbitrator's award, the new disclosure requirements for arbitrators and arbitration providers, and other "cutting edge" topics in the field.
The distinguished panel of arbitrators will address new case law developments and the recent amendments to California's Ethics Rules for Neutral Arbitrators in Contractual Arbitration; you will also hear their "must know" practical advice.
Location:
The L.A. Hotel Downtown
333 So. Figueroa Street
Los Angeles, CA 90071
Registration:
Call the Rutter Group at 800-747-3161, ext. 2
Mention the JAMS discount for 20% off the arbitration seminar or a RutterPass.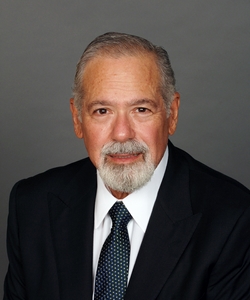 Business Commercial
Construction
Construction Defect
Cybersecurity & Privacy
Employment
Engineering and Construction
Entertainment and Sports
Federal Law
Governmental Public Agency
Health Care
Insurance
Intellectual Property
International & Cross-Border
Personal Injury Torts
Real Property
Securities
Surety