Contact Case Manager
Hayley Prager
190 Carondelet Plaza Suite 1100
St. Louis, Missouri 63105
T: 314-326-4769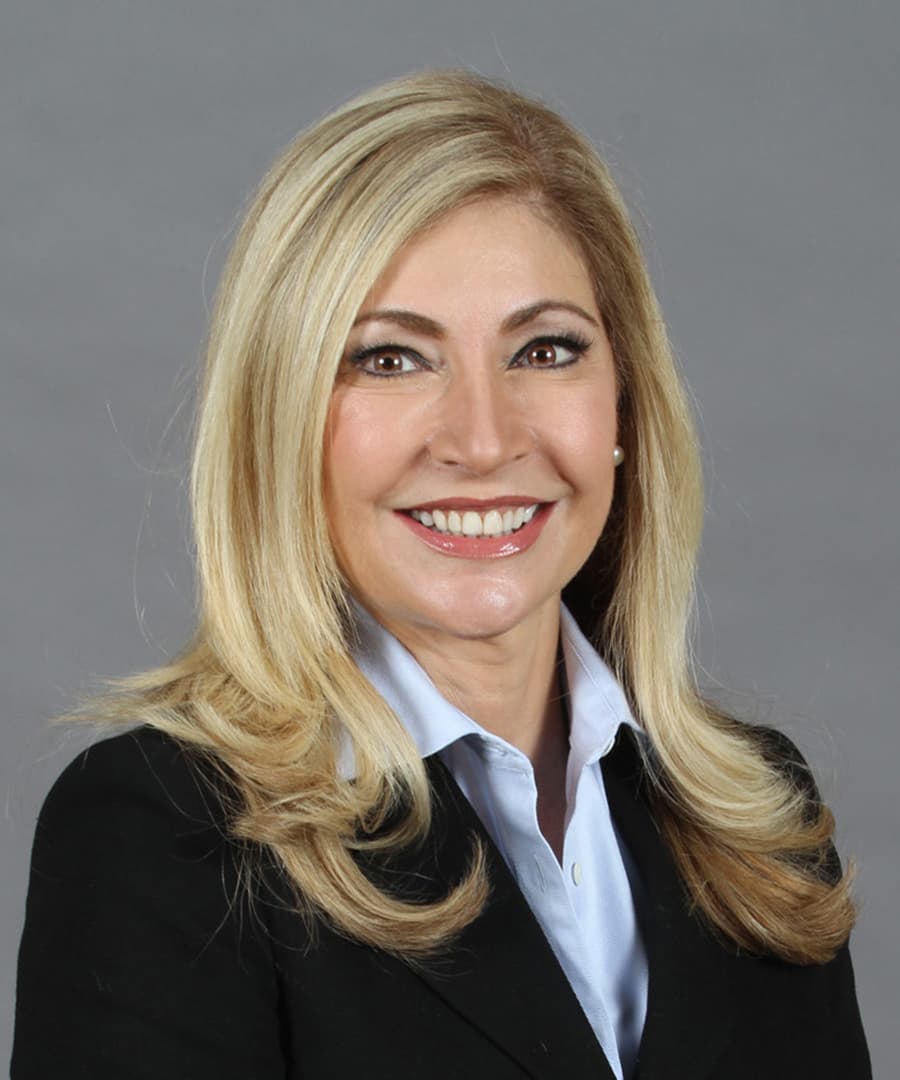 Mercedes Armas Bach
Contact Information
Hayley Prager
190 Carondelet Plaza Suite 1100
St. Louis, Missouri 63105
T: 314-326-4769
General Biography
Practice Areas
Banking
Business/Commercial
Construction Defect
Construction
Employment
Family Law
Higher Education & Title IX
Insurance
Intellectual Property
Maritime/Admiralty
Personal Injury Torts
Professional Liability
Real Property
Special Master Discovery Referee
Honors, Memberships, and Professional Activities
Background and Education
Mercedes Armas Bach, Retired Judge, 11th Judicial Circuit, Florida, has extensive experience mediating complex civil disputes and is well regarded for her fairness, diligence, and efficiency in handling a wide variety of matters including business/commercial, construction, employment, family law, insurance, intellectual property, personal injury, professional liability, and real property actions.
Ms. Bach brings to her ADR practice at JAMS 17 years of experience from serving on the Florida Courts in Dade County and 13 years in private law practice. A veteran mediator, Ms. Bach puts disputing parties at ease with her calm demeanor and warm disposition to effect settlements. She is trained in mortgage foreclosure mediation. Additionally, Ms. Bach is fluent in Spanish.
Download Mercedes Bach's biography in Spanish
ADR Experience and Qualifications
As a private mediator, extensive experience mediating complex civil, probate, and family matters
Served as special master for discovery, hearing master for multi-million dollar construction bid and grant protests and has served as a court appointed trustee
Served as umpire/appraiser in first-party insurance property claims
Presided over hundreds of jury trials, thousands of bench trials and dispositive motions
Trained in Mortgage Foreclosure Mediation at Collins Center
Representative Matters
Business/Commercial

Breach of contract, breach and dissolutions of partnership and joint venture agreements, fraud, non-competes, civil theft and conversion, breach of fiduciary duty

Construction

Commercial and residential disputes, defects and delays, workmanship and materials, breach of contract, mechanics lien, fraudulent liens, lis pendens, escrow and deposit disputes, pre-construction disputes

Consumer

Unfair deceptive trade practices, breach of dealer sale/lease agreements, fair credit reporting and collections, stolen and forged checks

Employment

Claims involving unlawful termination; racial, gender, and sex discrimination; hostile work environment; wage and hour disputes: and Title VII claims

Family Law

Child and spousal support, custody, guardianship, termination of parental rights, marital settlement agreements

Insurance

Coverage, bad faith, first-party claims; mediated or has served as a Neutral Appraisal Umpire in over a hundred cases involving property damage (storm/water, wind, mold) mostly resulting from Hurricane Katrina and Hurricane Wilma

Intellectual Property

Trademark, copyright, and license disputes; trade secrets; non-competes

Maritime/Admiralty

Jones Act and seaman claims, cruise ship passenger personal injury claims

Personal Injury: Automobile and motorcycle accidents resulting in death and catastrophic injury, premises liability, negligent security, construction accidents

Probate

Will contests, beneficiary disputes, accountings, guardianships, claims and liens, breach of fiduciary duty, fraud

Professional Liability

Negligence resulting in death, serious injury, failure to diagnose/treat

Real Property

Purchase and sale disputes, misrepresentations and non-disclosures, broker entitlement to commissions, partition of real property interests, fraudulent liens, lis pendens , commercial and residential foreclosures, lien foreclosures, commercial lease disputes
Honors, Memberships, and Professional Activities
Completed Virtual ADR training conducted by the JAMS Institute, the training arm of JAMS
Leadership Award, Conference of County Court Judges
Co-Chair, Education Committee, Conference of County Court Judges
Associate Dean, College of Advanced Judicial Studies
Faculty, New Judges College
Faculty, College of Advanced Judicial Studies
Faculty, The Conference of County Court Judges
Supreme Court Appointed Mentor and Mentor Trainer, Supreme Court Judicial Mentoring Program
Adjunct Professor of Law, teaching Trial Advocacy, Florida International University
Co-Chair, International Judges for National Association of Women Judges Conference
Admitted to Court of Military Appeals, 2005
Former member, Florida Bar Committee on Professionalism
Former board member, Miami Civic Music Association
Life member, Young Patronesses of the Opera and awarded the Gold Star of the Year for Service
Extensive presentations at bar associations and law firms
Background and Education
Mortgage Foreclosure Mediation, Collins Center Trained
Senior Judge, Florida Circuit Courts, served in Civil, Criminal, Family, Juvenile, and Domestic Violence Divisions, 2008-2012
Judge, County Court, Eleventh Judicial Circuit of Florida, 1995-2008

Administrative Judge, County Court Civil Division: served as Associate Dean of Advanced Judicial Studies, Faculty of New Judges College, Co-Chair of the Education Committee of the Conference of County Judges, Florida Bar Committee on Professionalism, and presented at the Miami Beach and South Dade Bar Associations; Co-Chair, Eleventh Judicial Circuit Technology Committee, 1997-2008

Private law practice, Mercedes Armas, P.A., 1979-1992
J.D., University of Miami School of Law, 1979
B.A., magna cum laude, University of Miami, 1976
"On behalf of my clients, we thank you for your efforts, the high level of professionalism, civility and understanding you and your staff exhibited toward the family and counsel. Despite the difficult emotional aspect of this case, I know [my client] felt comfort knowing that she had such a compassionate and objective person in you. We commend you and JAMS for all the above reasons."

- South Florida Litigator
Disclaimer
This page is for general information purposes. JAMS makes no representations or warranties regarding its accuracy or completeness. Interested persons should conduct their own research regarding information on this website before deciding to use JAMS, including investigation and research of JAMS neutrals. See More
Search our global directory of mediators, arbitrators and ADR professionals.
FIND A NEUTRAL