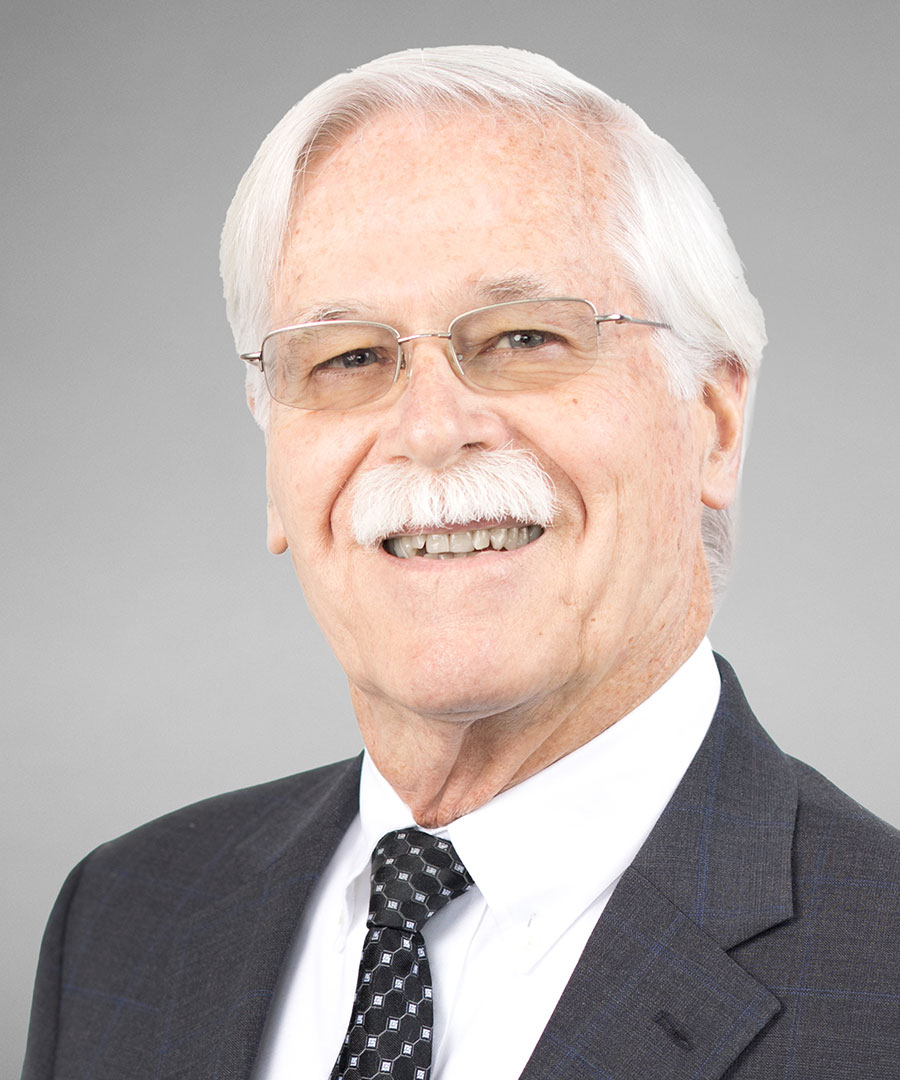 Hon. Robert A. Baines (Ret.)
JAMS Mediator, Arbitrator, Referee/Special Master, Neutral Evaluator, Hearing Officer, Judge Pro Tem
Hon. Robert A. Baines (Ret.) |
JAMS Mediator, Arbitrator, Referee/Special Master, Neutral Evaluator, Hearing Officer, Judge Pro Tem
Contact Case Manager
Cynthia Victory
160 W. Santa Clara St. Suite 1600
San Jose, CA 95113
T: 408-346-0736
F: 408-295-5267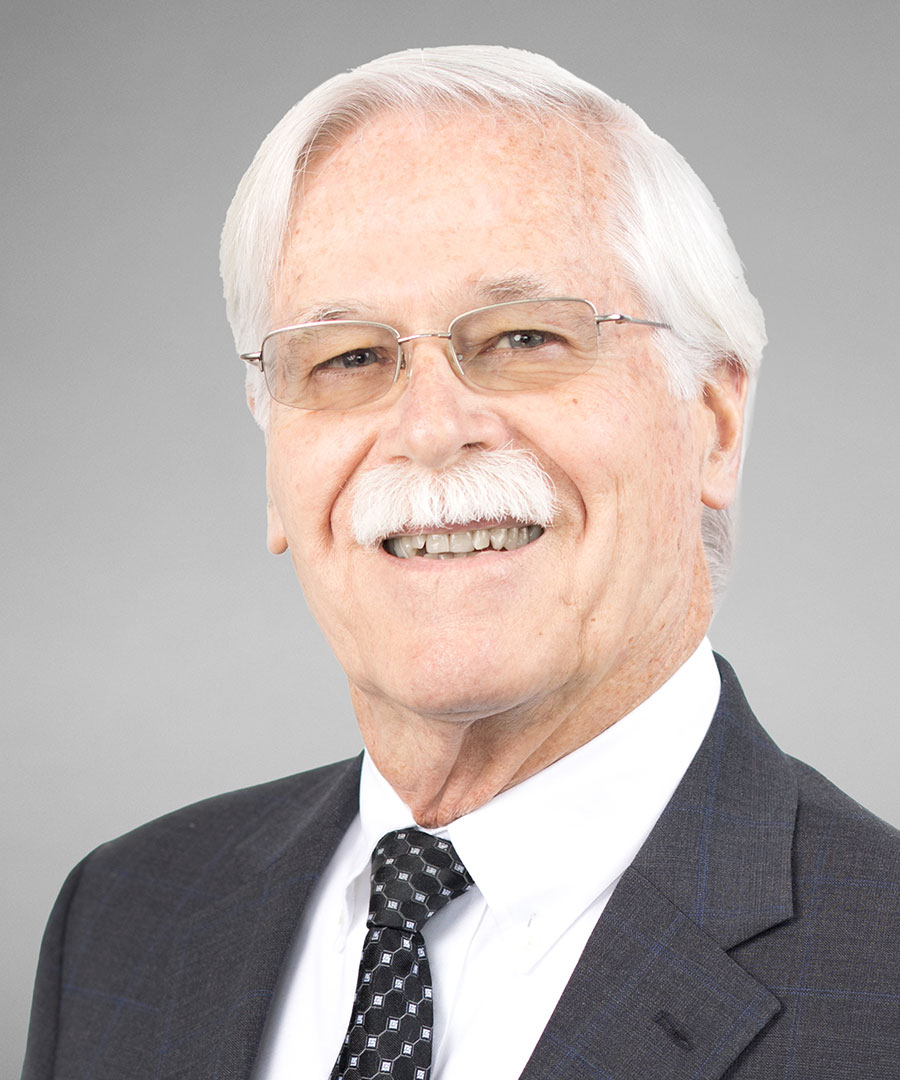 Hon. Robert A. Baines (Ret.)
JAMS Mediator, Arbitrator, Referee/Special Master, Neutral Evaluator, Hearing Officer, Judge Pro Tem
Contact Information
Cynthia Victory
160 W. Santa Clara St. Suite 1600
San Jose, CA 95113
T: 408-346-0736
F: 408-295-5267
General Biography
Practice Areas
Arbitration
Business/Commercial
Construction Defect
Employment
Estate Probate Trusts
Family Law
Insurance
Intellectual Property
Personal Injury Torts
Professional Liability
Real Property
Surety
Honors, Memberships, and Professional Activities
Background and Education
Hon. Robert A. Baines (Ret.) has been a full time neutral with JAMS since 2005 and brings to his ADR practice 50 years of legal experience, including 22 years on the trial bench in Santa Clara County.
Judge Baines is bright, energetic, and well respected by both plaintiff and defense counsel, particularly for his ability to settle seemingly "trial-bound" cases. He was named Trial Judge of the Year in 2000 by the Santa Clara County Trial Lawyers Association and received that Association's Lifetime Achievement Award in 2006. As a Superior Court "civil case manager" judge, he handled many complex "cutting edge" Silicon Valley matters.
ADR Experience and Qualifications
As a Judge, successfully handled thousands of settlement conferences in all areas of civil law, including: business/commercial, construction defect, contested custody, employment discrimination, intellectual property/trade secrets, personal injury, products liability/toxic torts, professional liability (legal and medical), real property, and will contests.
Successfully mediated and settled a wide variety of matters, including: partnership dissolutions, software licensing disputes, real property disputes, personal injury matters (from automobile accidents to premises liability), contested conservatorship, fee disputes, and professional liability matters, among others.
Has served as a neutral arbitrator for a number of cases including: software development disputes, medical malpractice, business dissolution (with trade secrets issues), real property disputes (including rescission and damages for fraudulent and/or negligent non-disclosures in the sale of real property), and fee disputes, among others.
Representative Matters
Business/Commercial

Mediated dispute involving sale of specialty machine shop catering to high-tech businesses
Mediated disputes regarding performance of software development contracts
Mediated matter involving software licensing agreements and royalty payments
Mediated and arbitrated numerous fee disputes including claims of breach of fiduciary duty, negligence, and fraud
Mediated the dissolution of real estate investment partnership
Mediated matter concerning the commission of a high-end commercial mortgage loan broker
Mediated fees dispute between graphic designer and client
Arbitrated dissolution of long-standing joint venture between national insurance company and its third-party administrator for professional disability insurance
Arbitrated case involving patent expert, retained by law firm in infringement case, claiming law firm failed to pay agreed-upon fees and law firm's claims of over-billing and incomplete work by the expert
Arbitrated, by panel, alleged wrongful denial by national beer manufacturer/importer of the transfer of distribution rights held by long-term distributor
Arbitrated medical software licensing agreement dispute to determine whether annual payments were owed to the licensor (tripartite)
Arbitrated dispute between healthcare network and healthcare insurance provider for alleged excessive charges for medical services
Arbitrated numerous matters involving software development contracts
Arbitrated dispute between owner of high-tech clean room facility and tenant over condition of premises at surrender
Arbitrated mineral leasing rights disputes
Arbitrated the enforceability of an agreement by which a legal assistant was to receive a percentage of a multi-million dollar award in an underlying case

Consumer

Mediated case concerning investors' claims against investment company offering off-shore tax shelters
Mediated foreclosed homeowners' action against bank and title company
Arbitrated investor's claims against nationally-known financial advisor
Arbitrated matter concerning scope of coverage of medical insurance policy
Arbitrated credit card holders claims against card issuer for allegedly unfair practices

Employment

Mediated numerous discrimination cases involving age, gender, sexual preference, and disability
Mediated numerous sexual harassment claims (both cross-gender and same-gender) against a wide variety of employers (e.g., restaurants, retail electronics stores, and real estate offices)
Mediated numerous discrimination cases involving age, gender, sexual orientation, and disability
Mediated many wage and hour claims including claims brought under the Private Attorney General Act (PAGA)
Case involving failure to provide or to reimburse employees for required company uniforms
Mediated case involving allegations of improper "tip pooling" arrangements required by employer
Mediated numerous wrongful discharge cases including whistleblower retaliation
Mediated wage and hour cases involving classification issues of exempt vs. non-exempt employees, including claims brought under the Private Attorney General Act (PAGA)
Mediated matter involving employer's misappropriation of employee's personal image for advertising purposes
Arbitrated employee's claim of alleged disability discrimination stemming from employer's alleged failure to accommodate disability
Arbitrated discharged radiologist's claims against former medical practice group for alleged failure to pay deferred compensation, and counter claims against the doctor for alleged self-dealing
Arbitrated case involving FEHA claim alleging failure of large HMO to accommodate disabled employee's condition
Arbitrated matter involving allegations by a discharged doctor that a medical group wrongfully denied accrued deferred compensation

Intellectual Property

Successfully resolved a number of cases involving alleged theft or misuse of trade secrets, including:

Claim by well-respected software pioneer that internationally prominent graphics software company stole his concept for a meta-data retrieval program that he had previously unsuccessfully "pitched" to that company
Claim by computer parts company that departing employee had taken trade secrets, including confidential customer lists, to new employer and inappropriately used them there
Claim by software licensee that licensor had intentionally failed to reveal that the licensed software was already subject to claims of infringement by a third party, resulting in licensee being sued for infringement by that third party
Settled software developer's claims of misappropriation and under-reported license usage brought against "flagship" Silicon Valley networking company
Served on tripartite arbitration panel hearing multi-million dollar dispute over whether software development firm had performed its contract with a consortium of Fortune 500 companies to produce a secure, portable, and reliable system for maintaining and accessing digital health records for employees of those companies
Arbitrated dispute over whether a firm that provided website usage monitoring and research services had properly performed under its agreement

Personal Injury Torts

Mediated matter where ladder fell on shopper at major discount store
Mediated case involving youth who lost an eye to fishing pole accident at camp
Mediated slip and fall case involving guest in shower at luxury Carmel hotel
Arbitrated several uninsured/underinsured motorist cases

Professional Liability

Arbitrated and mediated numerous medical, chiropractic, and legal malpractice cases
Arbitrated case involving standard of care issue related to high school students loss of hearing allegedly due to adverse reaction to medication
Arbitrated claim of brain damage to elderly patient due to hypoxic episode (i.e., alleged insufficient oxygen to the brain following surgery)
Arbitrated case involving allegations of improper chiropractic care in the use of a back-stretching machine causing aggravation of patient's pre-existing low back condition
Arbitration to determine damages for patient who suffered catastrophic stroke

Real Property

Mediated and arbitrated a wide variety of residential and commercial property matters including issues regarding tenancy in common, eminent domain, easements, commercial lease disputes, partition actions, home improvement contract disputes, buy-sell disputes including claims of non-disclosure, among others
Mediated a dispute over the scope of a major utility company's easement for high tension power lines (and damages for allegedly exceeding the scope of that easement)
Mediated sellers and brokers liability for fraudulent and/or negligent non-disclosure in the sale of real property
Arbitrated matter to determine the rights of the parties under a mining rights lease
Arbitrated dissolution of limited partnership owning numerous San Francisco income properties
Arbitrated claims of seller of multi-million dollar residential property in San Francisco against defaulting buyer
Arbitrated matter to determine the fair market value (FMV) for commercial leasehold in downtown Carmel after tenant exercised option to extend lease at FMV
Arbitration cases involving fraud and nondisclosure claims in the sale of residential and commercial property
Honors, Memberships, and Professional Activities
Completed Virtual ADR training conducted by the JAMS Institute, the training arm of JAMS.


Lifetime Achievement Award, Santa Clara County Trial Lawyers, Association, 2006
Trial Judge of the Year, Santa Clara County Trial Lawyers Association, 2000
Founders Award, Law Foundation of the Silicon Valley, 1999
Executive Committees, Municipal and Superior Courts, 1985-2005
Court representative, SCCBA's Civil Practice Committee, 1996-2000
Civil Law and Procedure Committee, California Judges Association, 1984-1985
Board of Directors, Conflicts Administration Program, 1984-1990 (Chair 1990)
Board of Directors, SCCBA Law Foundation, 1980-1982
Advisory Board Member, Santa Clara County Justice System, 1978-1980
Commissioner, California State Bar Commission on Judicial Nominees Evaluation, 1977 and 1978
Board of Trustees, SCCBA, (several terms) 1977-1983
Arbitrator, Judicial Arbitration Program, 1975-1983
Board of Directors, SCCBA Barristers Club, 1973-1976
Member, California Judges Association
Member, Santa Clara County Bar Association
Visiting Lecturer in Law (Federal Courts and Jurisdiction), Santa Clara University School of Law, 1979-1980
Moderator/Panelist before various bar and professional organizations
"Managing People: Mediator Robert Baines wins praise for his low-key style," ADR Profile, Daily Journal, January 29, 2016
Background and Education
Judge, Santa Clara County Superior Court, 1997-2005
Judge, Santa Clara County Municipal Court, 1983-1997
Assistant City Attorney/Head of the Litigation Division, San Jose City Attorney's Office, 1980-1983
Directing Attorney, Head of Litigation, Public Interest Law Firm of the Santa Clara County Bar Association Law Foundation (now the Law Foundation of the Silicon Valley), 1975-1980
Staff Attorney and Senior Staff Attorney, Legal Aid Society of Santa Clara County, 1970-1975
J.D., University of California, Berkeley School of Law (formerly Boalt Hall School of Law), 1969
B.A., (Phi Beta Kappa and with Highest Honors) University of California, Riverside, 1966
"[Judge Baines] made a very contentious and difficult case manageable. He was one of the most prepared and attentive of all arbitrators I've encountered."

– In-house counsel
"He's brilliant. He is pro-active, kind, and a pleasure to work with."

– Plaintiff's Counsel
"He had done his homework. When he came in, he was conversant on the technicalities of the contract but also the technology. You could tell by the questions he asked that he had cut to the heart of the case."

– Attorney
HOME OFFICE

Silicon Valley, California
160 W. Santa Clara St., Suite 1600, San Jose, 95113 CA
View Location Details
Upcoming Events
Past Events
Disclaimer
This page is for general information purposes. JAMS makes no representations or warranties regarding its accuracy or completeness. Interested persons should conduct their own research regarding information on this website before deciding to use JAMS, including investigation and research of JAMS neutrals. See More
Search our global directory of mediators, arbitrators and ADR professionals.
FIND A NEUTRAL