Ted E. Bandstra |
JAMS Mediator, Arbitrator and Referee/Special Master
Contact Case Manager
Jaquelyn Alvarez
600 Brickell Avenue Suite 2600
Miami, FL 33131
T: 786-405-0612
F: 305-371-5288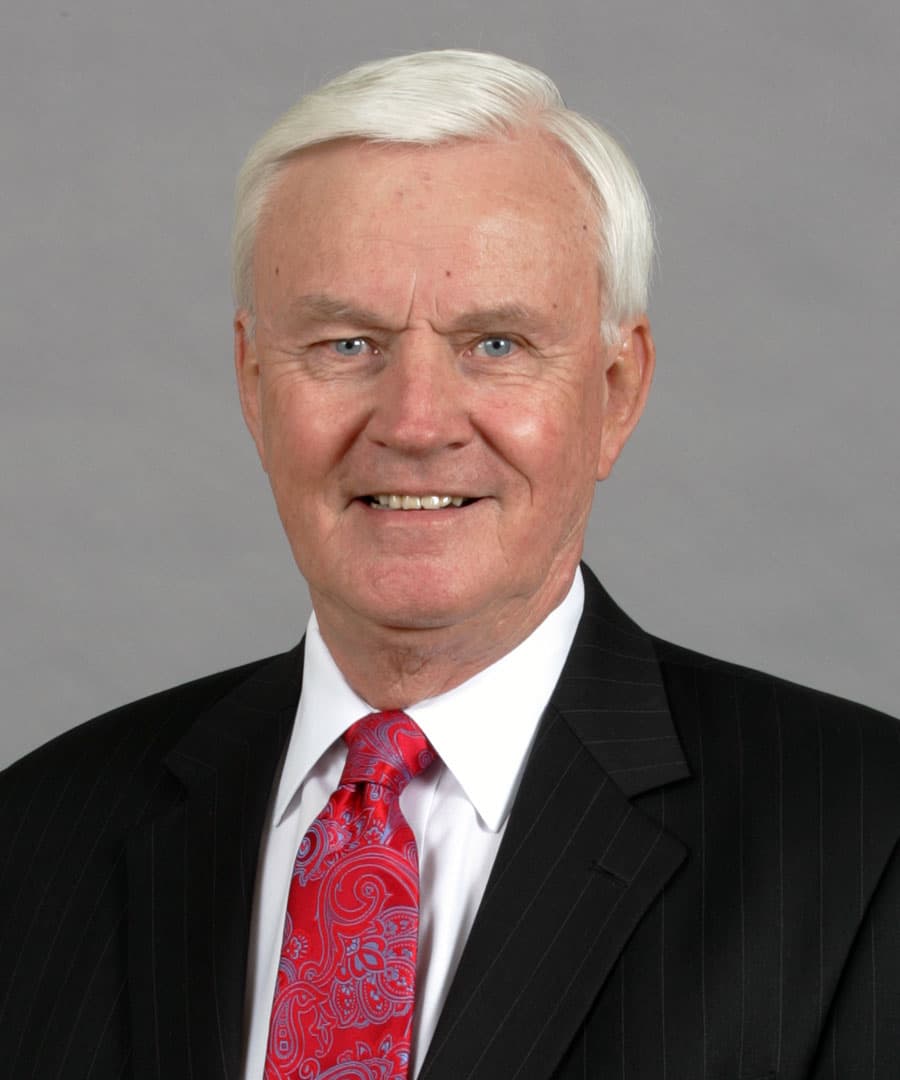 Ted E. Bandstra
Contact Information
Jaquelyn Alvarez
600 Brickell Avenue Suite 2600
Miami, FL 33131
T: 786-405-0612
F: 305-371-5288
General Biography
Practice Areas
Administrative Law
Antitrust
Business/Commercial
Civil Rights
Class Action/Mass Tort
Construction
Construction Defect
Employment
Federal Judge
Insurance
Intellectual Property
Maritime/Admiralty
Personal Injury/Torts
Professional Liability
Real Property
Securities
Special Master Discovery Referee
Honors, Memberships, and Professional Activities
Background and Education
Ted E. Bandstra, retired Chief US Magistrate Judge, joins JAMS after serving in Miami for over 23 years. During that time, Mr. Bandstra distinguished himself as both a federal trial judge and mediator in over 5,000 cases including matters involving employment law, intellectual property, admiralty and maritime claims, securities law, complex commercial issues, and many other areas of law. Mr. Bandstra has successfully mediated hundreds of cases in many of these areas resulting in amicable settlements in even the most complex matters.

Mr. Bandstra has satisfied all requirements for certification by the Florida Supreme Court as a civil mediator and meets all qualifications for appointment as a certified mediator by the United States District Court for the Southern District of Florida.

Prior to his judicial service, Mr. Bandstra was engaged in commercial litigation where he developed expertise in medical malpractice cases. Mr. Bandstra has also served as an Assistant United States Attorney and as Chief United States Magistrate Judge for several years prior to his retirement.
ADR Experience and Qualifications
Served over 23 years as a United States Magistrate Judge, presiding over trials and hundreds of settlement conferences, supervising pretrial discovery, and deciding dispositive motions in the following areas:

Antitrust
Business/Contracts
Civil Rights (Federal and State)
Class Actions
Complex Commercial Claims
Construction Disputes
Employment/Labor/FLSA
Entertainment Law
Federal Statutory Claims
Government Regulations/Agency
Insurance
Intellectual Property: Copyright, Trademark, Patents, and Trade Secrets
Maritime/Admiralty
Negligence, Fraud, Breach of Contract, and Other Common Law Claims
Product Liability
Professional Liability
Securities Law
Representative Matters
Business/Commercial

Presided over hundreds of business, commercial, and consumer cases involving breach of contract, securities, franchise, insurance, trade secret, corporate, government, shareholder, and other claims. Frequently involved as a mediator (settlement judge) in these cases as well as trial judge in both bench and jury proceedings.

Civil Rights

Tried and/or settled many cases involving civil rights claims brought under both federal and state statutes including cases involving municipalities and other governmental entities.

Class Action/Mass Tort

Tried and/or settled numerous class actions involving securities fraud, debt collection violations, truth in lending and fair credit reporting issues, employer/employee disputes, minimum wage and overtime claims, consumer protection actions, and other claims.

Construction

Tried and/or settled many cases involving commercial construction disputes, construction defects and delays, inferior workmanship and materials, breach of contract claims, and post-construction disputes.

Employment

Settled many employment cases involving discrimination claims (age, sex, disability, race, and retaliation), breach of employment contracts, employee benefits and executive compensation, employment-related torts, ERISA claims, labor-management disputes, and wage and hour issues (FLSA).

Federal Judge

Tried and/or settled numerous cases brought under a wide variety of federal statutes including the Americans with Disabilities Act, Fair Debt Collections Act, Federal Trade Commission Act, Fair Credit Reporting Act, and numerous other federal statutes.

Franchisor/Franchisee

Tried and/or settled numerous cases involving franchise disputes in the food and beverage industry, industrial equipment sales contracts, and other areas. Frequently decided contractual issues in franchise contracts, coverage issues and damages either on disposition motions or at trial.

Insurance

Tried and/or mediated cases involving insurance coverage, bad faith, property damages, denial of benefits, and other insurance issues in employment, commercial, professional liability, construction, and catastrophic loss cases. Frequently decided insurance coverage issues on dispositive motions or assisted resolution at court-ordered mediation.

Intellectual Property

Managed and mediated cases involving intellectual property issues in trademark infringement, copyright, patent, and trade secret claims.

Maritime/Admiralty

Settled and/or tried numerous Jones Act, maritime insurance, cruise ship passenger and/or crew injuries, damaged cargo, and other federal maritime matters.

Personal Injury/Torts

Tried and/or mediated cases involving automobile and other vehicular accidents, wrongful death, product liability, medical malpractice, and claims brought under the Federal Tort Claims Act (FTCA), state statutes, or common law.

Real Property

Mediated a variety of real estate disputes, including those involving federal and state foreclosures liens, condominium disputes, and commercial and/or tenant actions.

Securities

Managed and/or mediated numerous cases including class actions involving customer-broker disputes, shareholder derivative claims, and a wide variety of claims brought under the Securities Act of 1933, Exchange Act of 1934, and state securities laws.
Honors, Memberships, and Professional Activities
Completed Virtual ADR training conducted by the JAMS Institute, the training arm of JAMS
Member, Miami International Arbitration Society (MIAS)
Member, The Florida Bar, American Bar Association (Dispute Resolution Section), Federal Bar Association, and Miami-Dade County Bar Association
Consistently ranked as an exceptional and/or outstanding federal judge in attorney poll evaluations
Founding Member of the Eugene P. Spellman American Inns of Court in the Southern District of Florida
Background and Education
United States Magistrate Judge, United States District Court, Southern District of Florida, 1989-2013
Chief United States Magistrate Judge, Southern District of Florida, 2006-2009
Private law practice, Fowler White Burnett, P.A., Miami, Florida, 1986-1989
Assistant United States Attorney, Southern District of Florida, 1983-1986
J.D., magna cum laude, University of Miami School of Law, 1981 (Associate Editor, University of Miami Law Review)
M.A. (Psychology), Central Michigan University, 1978
B.A., Calvin College, Grand Rapids Michigan, 1969
"You were excellent in the mediation. I do not believe it would have settled with someone else."

– Principal at Global Litigation Firm
"I really appreciated the thoughtfulness, fairness, and dedication you gave to the matter as our mediator, which definitely helped us resolve the case."
"Bandstra is very courteous and even tempered ... courteous and respectful to all."
"Bandstra is effective at settlement conferences ... more hands on with skills to get the parties together."
"He pushes hard but does not badger parties to settle."
"Very neutral without a hint of bias."
"Fair and flexible."
"An exceptional judge ... and a true gentleman."
Disclaimer
This page is for general information purposes. JAMS makes no representations or warranties regarding its accuracy or completeness. Interested persons should conduct their own research regarding information on this website before deciding to use JAMS, including investigation and research of JAMS neutrals. See More
Search our global directory of mediators, arbitrators and ADR professionals.
FIND A NEUTRAL