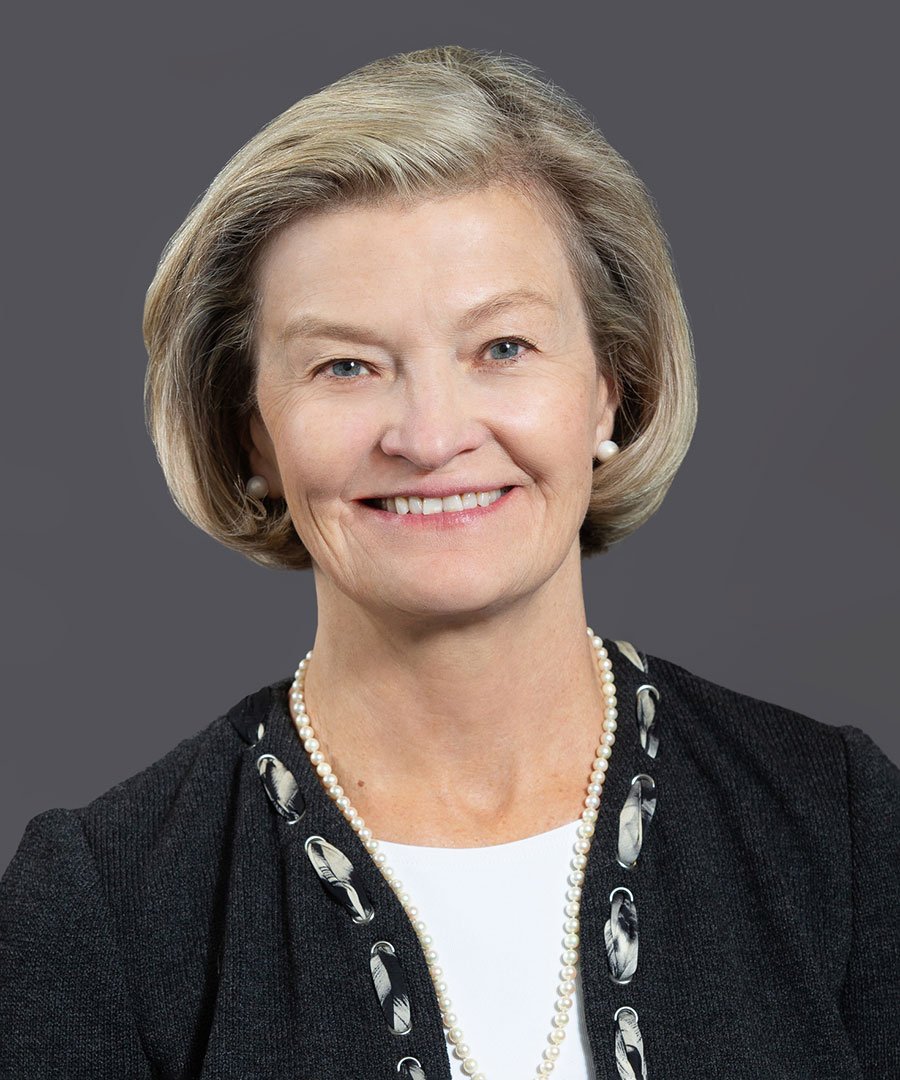 Contact Case Manager
Amanda Foster
333 So. Seventh St. Ste. 2550
Minneapolis, MN 55402
T: 612-332-8225
F: 612-332-9887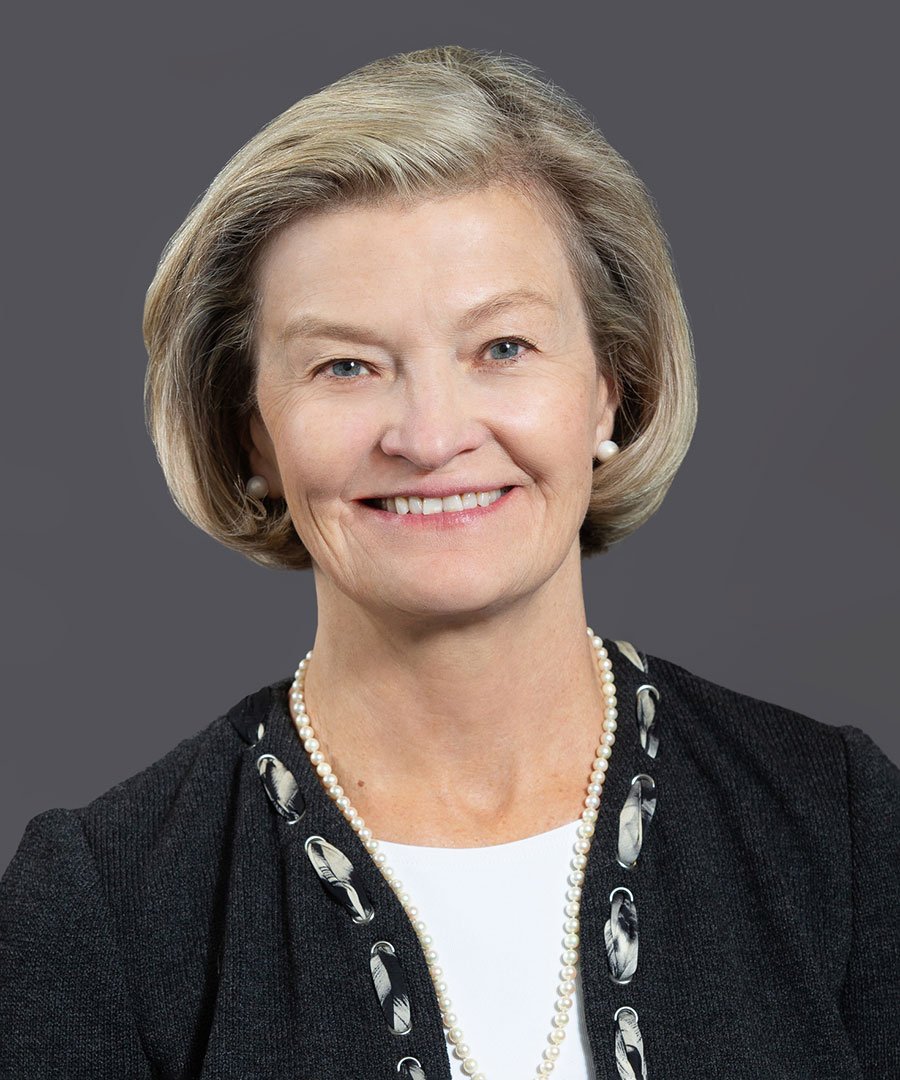 Ivy S. Bernhardson
Contact Information
Amanda Foster
333 So. Seventh St. Ste. 2550
Minneapolis, MN 55402
T: 612-332-8225
F: 612-332-9887
General Biography
Practice Areas
Accounting Finance
Business Commercial
Federal
Health Care
Real Estate & Real Property
Securities
Honors, Memberships, and Professional Activities
Background and Education
Ivy S. Bernhardson joined JAMS in 2021 after more than 29 years of experience as a corporate counsel and governance expert, as well as 13 years as a trial court judge in Hennepin County (Minneapolis) District Court, including four years as chief judge.
Judge Bernhardson has presided over criminal, civil, mental health and family law matters. Her diverse career includes significant nonprofit board leadership and governance responsibilities. She served as chair of the board of trustees of Gustavus Adolphus College and Fairview Southdale Hospital. She served 12 years as a trustee of the Bush Foundation, as a director and vice-chair of the Fairview Health System and as a director of the Greater Twin Cities United Way.
Her legal practice includes 22 years at General Mills, ending as vice president, associate general counsel and corporate secretary. In addition to running the corporate secretary's office, she was lead counsel for the company's complex financings, pension investments, SEC filings, and many business acquisitions and divestitures, ranging from $2 million to $2 billion, including two public company spin-offs. She also counseled the company on compliance and ethics policy matters, risk management and insurance. She was the primary internal counsel for a lengthy complex captive insurance coverage litigation that included a reinsurance arbitration in Bermuda. She also spent time as a corporate lawyer at a large Minneapolis firm that is now known as Stinson. Immediately prior to taking the bench in 2007, she served as the first general counsel for the Hazelden Foundation, now known as Hazelden Betty Ford, one of the nation's premier addiction treatment organizations.
Judge Bernhardson has been known throughout her multi-faceted career as a thoughtful listener, a fair and calm voice of reason in negotiations and a resilient, problem-solving leader. She has a particular interest in health care and governance issues. She strongly believes in the private resolution of disputes.
Representative Matters
Judge Bernhardson has adjudicated or presided over a wide range of matters, including:
Determination of a family-owned company shareholder dispute, including the valuation of the minority shareholder's interest and the terms of the buyout
Resolution of a dispute between church members over control of the church and its assets
Noncompete agreements, unfair competition and related allegations between former employee and former employer, including compensation and severance claims
Employment termination disputes
Interpretation of complex securities and financing arrangements
Medical malpractice (jury trial)
Court trial de novo on condemnation award for real property
Personal injury jury trials (typically car accidents)
FELA jury trials (railroad employees' workers' compensation claims)
While on the family court bench, Judge Bernhardson routinely handled the following issues:
Allocation of parenting time
Designation of parenting responsibilities
Relocation of children; school choice
Division of assets and liabilities
Provision and Modification of spousal maintenance
Orders for protection
Honors, Memberships, and Professional Activities
Member, Minnesota Bar Association
Member, Hennepin County Bar Association
Greater Twin Cities United Way, Minneapolis and St. Paul

Director, 2005–2011
Chair, Health and Independence Committee, 2006–2007

The Bush Foundation

Director, 1997–2009
Former Chair, Audit, Investment and Grants Committees

Trustee, Board of Pensions, Evangelical Lutheran Church in America, 2005–2007
American Society of Corporate Secretaries (n/k/a Society of Corporate Secretaries and Governance Professionals), 1982–2007

Director, 1994–1997
President, Twin Cities Chapter, 1992–1993

American Arbitration Association

Commercial Arbitration Panel, 1984–2007
Large Complex Case Panel, 2003–2007

Member, Panel of Distinguished Neutrals, Center for Public Resources, Institute for Dispute Resolution, 2004–2007
NASD Arbitrator (public member), 2003–2007
Fairview Health Services

Director, 1996–2002
Member, Board Executive, Finance and Human Resources Committees, 1996–2002
Vice-Chair, 1999–2002
Chair, Governance Task Force, 2001–2002

Trustee, Fairview Southdale Hospital, 1993–2002
Gustavus Adolphus College

Trustee, 1989–1998
Chair, 1995–1998

Minnesota Citizens Council on Crime and Justice
v
Background and Education
Judge, Hennepin County District Court, 2007–2020

Chief Judge, 2016–2020
Assistant Chief Judge, 2012–2016
Civil and Criminal, 2011–2020
Family, 2009–2011
Civil, 2008–2008
Criminal, 2007–2008

Vice President, Chief Legal Officer, Hazelden Foundation, 2004–2007
Attorney and Shareholder; Leonard, Street & Deinard (n/k/a Stinson); 2000–Feb. 2002 and Oct. 2002–2004
Senior Vice President and General Counsel, Medica Health Plans, Feb.–June 2002
General Mills, Inc., 1977–2000

Associate General Counsel and Corporate Secretary, 1996–2000
Vice President, 1988–2000
Senior Associate Counsel, 1985–1996
Associate Counsel, 1983–1985
Assistant Secretary, 1982–1996
Staff Attorney, 1978–1983

J.D., cum laude, University of Minnesota, 1978
M.A., magna cum laude, Gustavus Adolphus College, 1973
Home Office
HOME OFFICE
Minneapolis, Minnesota
SPS Tower 333 S 7th St Suite 2550 Minneapolis, MN 55402
View Location Details
Disclaimer
This page is for general information purposes. JAMS makes no representations or warranties regarding its accuracy or completeness. Interested persons should conduct their own research regarding information on this website before deciding to use JAMS, including investigation and research of JAMS neutrals. See More
Search our global directory of mediators, arbitrators and ADR professionals.
FIND A NEUTRAL