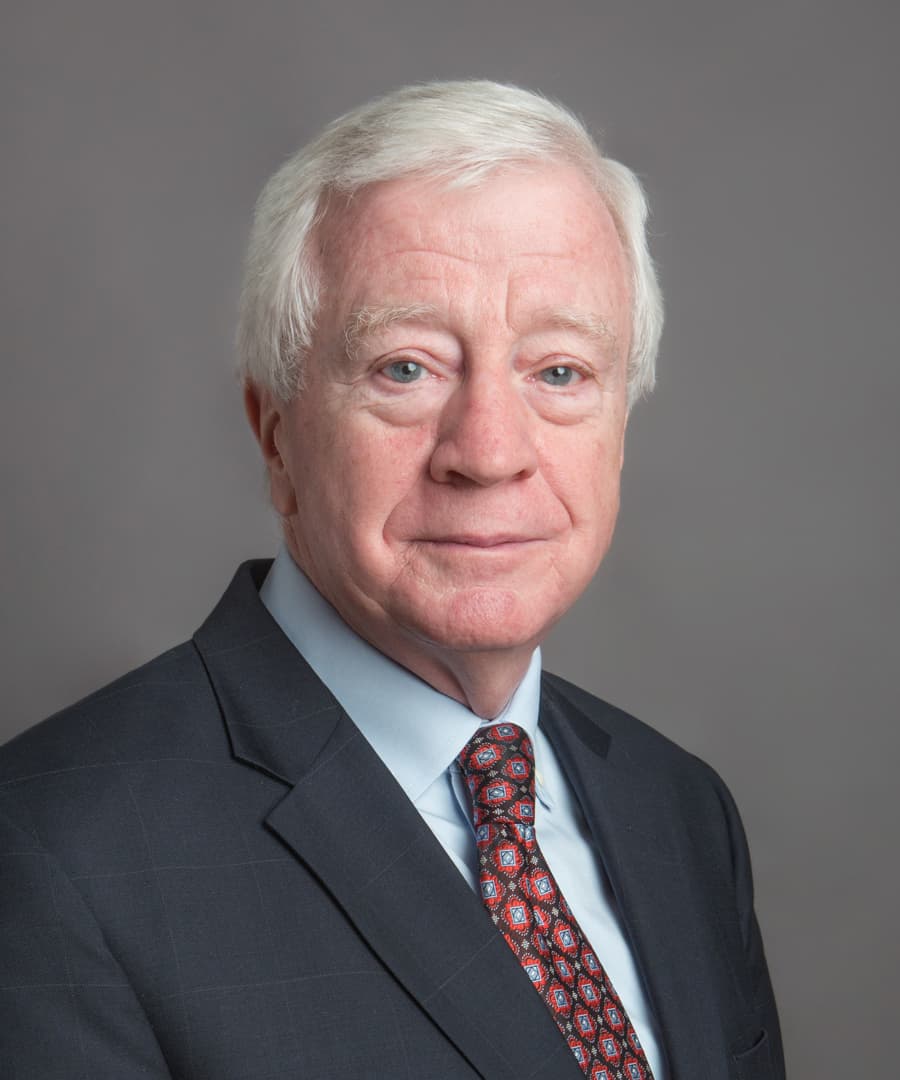 Hon. Thomas M. Blewitt (Ret.)
JAMS Mediator, Arbitrator and Referee/Special Master
Hon. Thomas M. Blewitt (Ret.) |
JAMS Mediator, Arbitrator and Referee/Special Master
Contact Case Manager
Hunter Hollis
1717 Arch Street Suite 3810
Philadelphia, PA 19103
T: 215-246-9494
F: 215-246-0949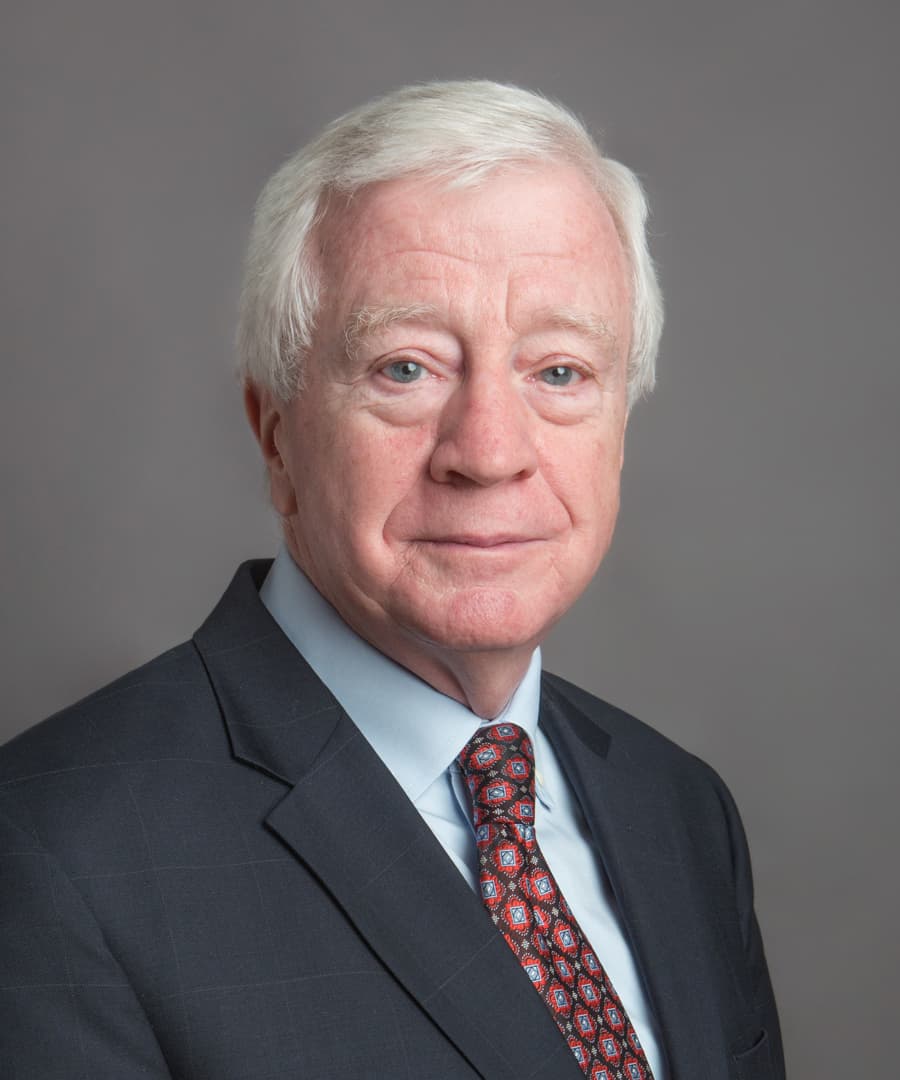 Hon. Thomas M. Blewitt (Ret.)
JAMS Mediator, Arbitrator and Referee/Special Master
Contact Information
Hunter Hollis
1717 Arch Street Suite 3810
Philadelphia, PA 19103
T: 215-246-9494
F: 215-246-0949
General Biography
Practice Areas
Arbitration
Business Commercial
Civil Rights
Employment
Energy Utility
Environmental
Governmental Public Agency
Insurance
Personal Injury Torts
Professional Liability
Special Master Discovery Referee
Honors, Memberships, and Professional Activities
Background and Education
Hon. Thomas M. Blewitt (Ret.) served as a Magistrate Judge of the United States District Court of the Middle District of Pennsylvania since 1992, including a term as Chief Magistrate Judge from 2002 through 2010. During his 23 years on the bench, he conducted jury trials, bench trials, settlement conferences, and mediations in civil matters that arose on a regular basis in Federal Court.
Judge Blewitt's 23-year tenure on the Federal Bench has earned him a reputation as an experienced and skilled mediator who has successfully facilitated the settlement of hundreds of cases involving a wide variety of civil matters, inducing personal injury, business/commercial, civil rights, employment, and product liability.
Judge Blewitt began his legal career as an Assistant District Attorney for Lackawanna County, Pennsylvania, before spending six years as an Assistant Federal Public Defender for the Middle District of Pennsylvania.
ADR Experience and Qualifications
During his 23 years on the bench, Judge Blewitt acquired a wide and sophisticated range of ADR experience:
As a United Sates Magistrate Judge, he presided over 77 civil trials while handling close to 600 civil consent cases. Over 5,500 civil matters were referred to Judge Blewitt, and he issued Reports and Recommendations to the District Court over 4,000 times.
While on the bench, he conducted over 800 settlement conferences throughout the District, including Scranton, Wilkes-Barre, Williamsport, and Harrisburg.
Honors, Memberships, and Professional Activities
Completed Virtual ADR training conducted by the JAMS Institute, the training arm of JAMS
Recipient, Frances Fuller Award (Annual Award for exceptional service to Friendship House), 2002 and 2013
Board of Directors, Friendship House Children's Center
Board of Directors, Scranton Community Concerts
Board of Directors, Family Service of Lackawanna County
University of Scranton Alumni Society
University of Scranton Royals Club
Temple Law Alumni
University of Scranton Purple Club
Scranton Preparatory School Alumni Association
Member, Pennsylvania Bar Association
Member, Lackawanna County Bar Association
Member, Federal Magistrate Judges Association
Magistrate Judges Advisor Group to the Administrative Office of the United States Courts (January 2006-December 2009)
Defender Services Committee, Third Circuit Judicial Council (1998-2000, 2003-2010)
Background and Education
U.S. Magistrate Judge, U.S. District Court for the Middle District of Pennsylvania, 1992-2015; Chief Magistrate Judge, 2002-2010
Assistant Federal Public Defender, Middle District of Pennsylvania
Assistant District Attorney, Lackawanna County
J.D., Temple University School of Law, 1983
M.P.A., Marywood University, 1979
B.A., University of Scranton, 1972
"I have had the honor to work with Judge Blewitt multiple times in both single plaintiff and class based wage and hour cases. He was thoroughly prepared, practical, effective and great to work with. I have recommended him to many colleagues."
"Judge Blewitt was enlisted as a mediator in a difficult case....Judge Blewitt was able to successfully bring the contentious matter to a conclusion. I am not favorably inclined to mediations but I agreed to try based on the positive things I had heard about Judge Blewitt. I can report, for...future consideration, that Judge Blewitt did an terrific job and was very professional."
"Judge Blewitt did a fantastic job."
HOME OFFICE

Philadelphia, Pennsylvania
1717 Arch Street, Suite 3810, Philadelphia, PA 19103
View Location Details
Upcoming Events
Past Events
Disclaimer
This page is for general information purposes. JAMS makes no representations or warranties regarding its accuracy or completeness. Interested persons should conduct their own research regarding information on this website before deciding to use JAMS, including investigation and research of JAMS neutrals. See More
Search our global directory of mediators, arbitrators and ADR professionals.
FIND A NEUTRAL