Ten Reasons Why New York Is a Great Arbitral Seat
Published February 19, 2020
As I highlighted in a previous blog post, New York is a top location for arbitration proceedings. According to the New York International Arbitration Center, "New York is the leading center for international arbitration in the United States and one of the leading arbitral centers in the world." The inaugural New York Arbitration Week was held in November 2019, and throughout the event, one common theme emerged: New York continues to be an ideal location for arbitrations.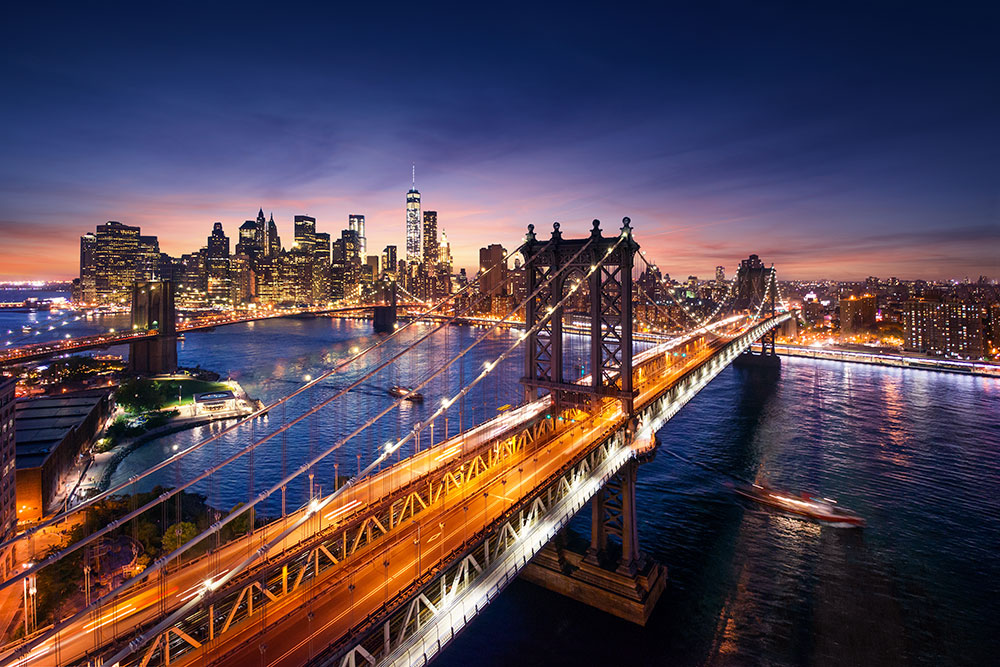 Based on my many conversations during and after the event, I have compiled a list of 10 reasons why New York should serve as your next arbitral seat:
Many High-Quality Arbitrators: New York boasts an unparalleled pool of experienced neutrals with diverse skill sets and subject matter expertise relevant to your conflict.
(For example, see JAMS' New York City panel.)
Arbitration-Friendly Local Laws: New York jurisprudence follows a stable and reliable line of legal doctrine and rules that support arbitration and the enforcement of arbitral awards.
Familiarity and Predictability: New York is a comparatively safe and secure setting, with settled laws and ample amenities. In the context of arbitral proceedings, all aspects that mitigate chaos and promote consistency are valued.
Dependable Courts: If you need to appeal to the courts in an arbitration-related matter, New York institutions are globally-recognized as trustworthy, reliable and fair. The volume and value of arbitration-related matters on New York dockets is comparatively high, and New York judges who rule on arbitration-related questions are often specialists who are informed, sophisticated and knowledgeable.
Hub of Research and Expertise: Because New York is home to some of the world's greatest universities and institutions, finding an expert in New York, even in the most esoteric subject, is often an easy task.
Center of Global Commerce and Industry: New York boasts the highest number of Fortune 500 company headquarters in the United States as well as many smaller outfits. This can provide immediate access to parties and assets.
Convenient Location: For matters involving parties coming from multiple continents, New York can be an easy-to-get-to and amenable location where all parties can converge. Direct flights are available to New York from many global hubs making travel easier and more efficient.
Home to the World's Leading Arbitral Institutions: All of the major arbitral institutions (JAMS, AAA-ICDR, CPR, ICC) have a robust presence in New York, which helps expedite communications and administration.
Modern Hearing Facilities: It naturally follows that New York offers an abundance of state-of-the-art spaces for arbitral hearings (including the newly opened JAMS International Arbitration Center).
Fabulous Tourist Destination: New York City is the most popular tourist destination in the United States, hosting more than 60 million yearly visitors. Parties, witnesses, experts and advocates are not immune to the city's attractions, and it would be silly not to mention the cornucopia of food, fun and entertainment available: from dining at Katz's Deli to perusing art at the MOMA to shopping at Macy's to taking in a show on Broadway.
While this list covers many of the reasons why New York is a favored venue for arbitration, there are certainly many more. Why do you prefer New York for your arbitral proceedings? What is the most important aspect you consider when choosing a venue? I look forward to hearing your thoughts and ideas—and seeing you at this year's New York Arbitration Week, November 17 to 20.
Niki Borofsky, Esq. is a practice development manager at JAMS focusing on the growth and expansion of the New York dispute resolution market. She is also a founding member of the ADR Inclusion Network. She can be reached at NBorofsky@jamsadr.com.
EXPLORE MORE ON THESE TOPICS
---
Disclaimer:
This page is for general information purposes. JAMS makes no representations or warranties regarding its accuracy or completeness. Interested persons should conduct their own research regarding information on this website before deciding to use JAMS, including investigation and research of JAMS neutrals. See More