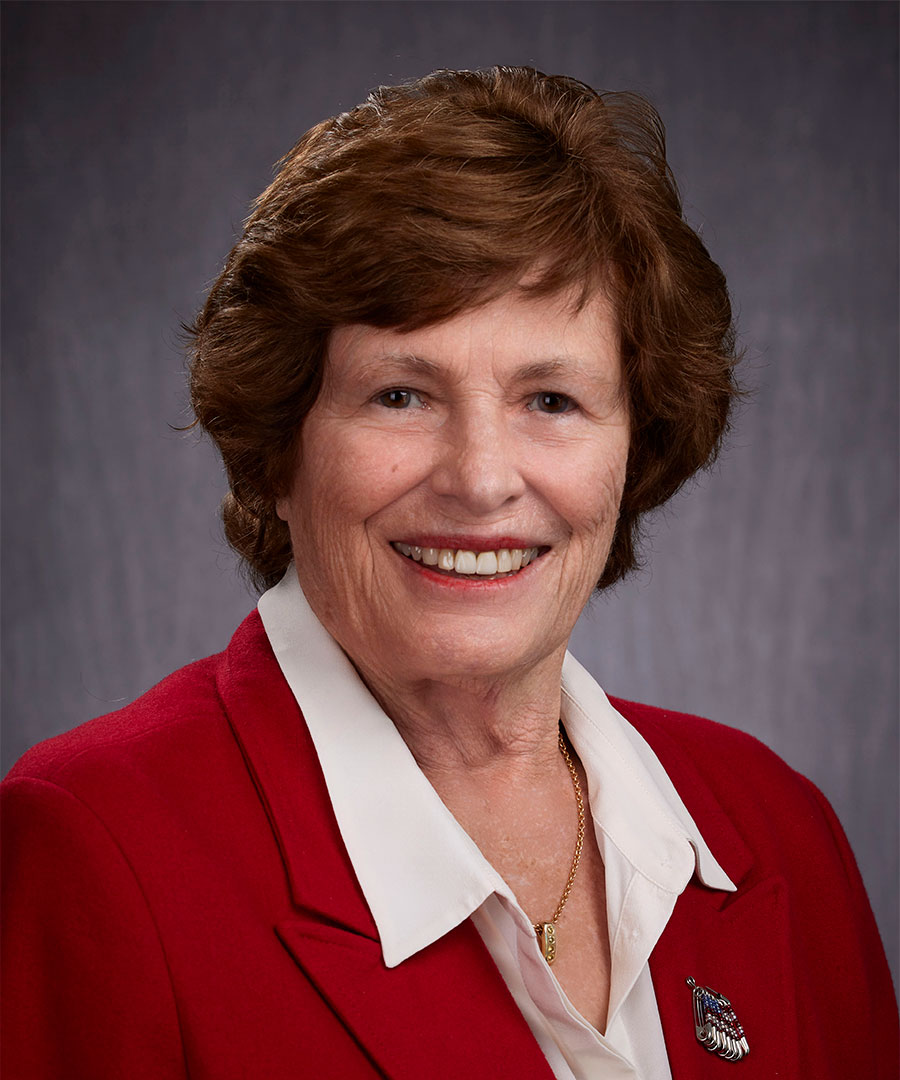 Contact Case Manager
Karen Clerici
1415 L Street Suite 700
Sacramento, CA 95814
T: 916-830-7102
F: 916-565-7780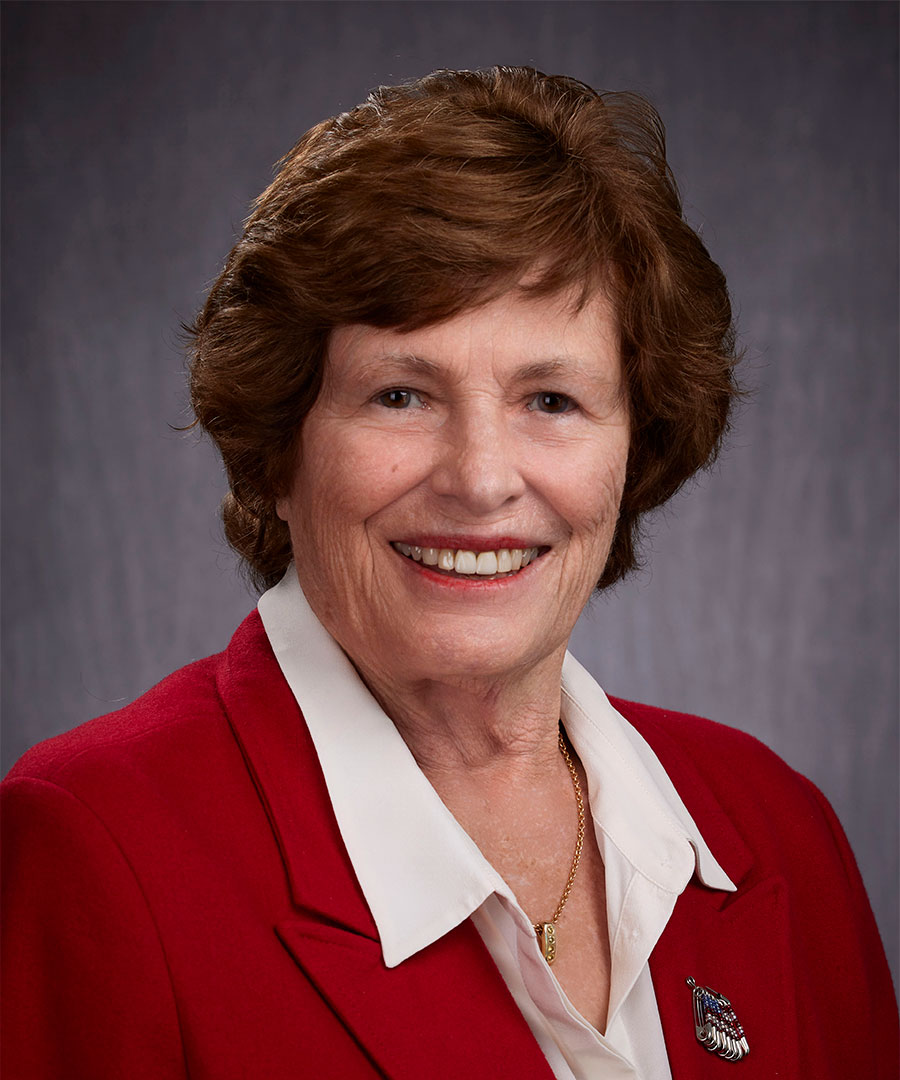 Hon. Cecily Bond (Ret.)
Contact Information
Karen Clerici
1415 L Street Suite 700
Sacramento, CA 95814
T: 916-830-7102
F: 916-565-7780
General Biography
Practice Areas
Business/Commercial
Construction Defect
Employment
Environmental
Governmental/Public Agency
Health Care
Insurance
Intellectual Property
Personal Injury/Torts
Professional Liability
Real Property
Special Master Discovery Referee
Honors, Memberships, and Professional Activities
Background and Education
Hon. Cecily Bond (Ret.) served over 20 years as a judge on the Sacramento Superior Court before becoming a full-time neutral in 2000. Judge Bond is known for her tenacity and superior problem-solving skills, particularly when parties come to an impasse. She mediates, arbitrates, and serves as discovery referee and/or special master in a wide variety of cases. Her experience includes employment, construction defect, health care, professional liability, personal injury, as well as business and commercial disputes. Judge Bond has handled complex, civil matters of all kinds throughout her legal and judicial career and is committed to assisting parties reach resolution.

Always well-prepared and willing to listen, Judge Bond's ability to get to the essential issues of a case quickly allows the attorneys and their clients to resolve their disputes efficiently.
ADR Experience and Qualifications
Responsible for the development and implementation of the Sacramento Superior Court's Civil Settlement Conference Program, which uses local attorneys in conjunction with a supervising judge to settle civil cases and which resulted in a dramatic increase in the percentage of settlements
Presided over hundreds of civil trials and settlement conferences involving a wide variety of matters
Discovery referee in a wide variety of litigation pending in trial courts, both state and federal
Representative Matters
Agriculture

Agricultural dispute involving sale and distribution of land
Cases involving toxic chemicals and business disputes, partnership dissolution, and estate issues

Business/Commercial

Disputes between individuals, business, and financial entities, including partnership dissolutions, and corporate shareholder disputes
Experience with business cases involving contract interpretation including buy-sell agreements, leases, and options to buy real property, as well as issues of damages, restitution and specific performance
Matters involving commercial disputes over quality of manufactured goods, accounting disputes
Class action case involving unfair business practices, false advertising, and breach of contract against a major automobile manufacturer
Mediator and arbitrator for case involving produce, packaging disputes and trademark issues in the Central Valley

Construction Defect

Chair of three arbitrator panel involving remodel of a commercial center with numerous areas of dispute regarding construction costs, change orders, and modifications
Sole arbitrator in a commercial property with severe sewer and septic system problems as a result of installation by prior owner
Disputes with public regulatory agencies and developers involving compliance with state and federal regulations and environmental requirements
Homeowner Associations' disputes with respect to services, nuisances, construction of new facilities (at a ski resort), interpretation of CC&Rs, and disputes with suppliers (roof, snow removal, and water intrusion)
Numerous cases between individual homeowners; Homeowners Associations, general contractors, and subcontractors involving issues relating to grading, foundations, structural, mold infestation, HVAC, roofing, stucco, plumbing, electrical defects, and water damage
Numerous matters both residential and commercial involving construction delay and contract interpretation, penalties, bonus provisions, bonding issues, and disputes over change orders

Elder Abuse

Mediated many elder abuse cases in both Northern and Southern California as well as Nevada
Has successfully resolved elder abuse claims resulting in six- and seven-figure dollar settlements

Employment

Resolved numerous wage and hour disputes as well as wrongful and constructive terminations, sexual harassment, physical harassment, improper sexual conduct, retaliation, and defamation claims
Handled a variety matters alleging discrimination (age, racial, sexual, disability, and national origin)
Settled matters involving alleged violations of the Americans with Disabilities Act, the Family Medical Leave Act, Cal-FEHA, Federal Employees Labor Act (FELA), and the EEOC
Class actions involving questions on whether workers are employees
Class action involving employees who performed cleaning and janitorial functions asserting various claims, including unpaid overtime, mileage reimbursement, split shift premiums, meal period violations

Several matters involving unfair competition, trade secrets, and misappropriation of ideas, designs, customer lists and products
Several whistleblower cases involving a variety of claims, notably: violation of health standards by manufacturing company of food products, the processing of misconduct allegations against teachers, and financial misconduct
Cases where violations of employee safety provisions are alleged
Discrimination case involving a major public utility concerning hiring, promotion, management, special master with respect to the enforcement of a consent decree

Stipulated by the parties involved to be the Special Master in a Federal District Court case to oversee enforcement of a consent decree and settlement of major litigation involving, among other matters, discrimination in hiring and promotion involving a regional transit authority
Resolution of labor management disputes relating to interpretation of collective bargaining agreements

Health Care

Mediator and arbitrator in several matters involving managed healthcare, billing practices, and scope of insurance coverage for specific medical care
Contract disputes involving Inter-hospital agreement for patient care services; Hospital-Health Plan Reimbursement Agreements
Handled multi-million dollar managed care dispute between provider and health care organization disputing overpayments/underpayments for services rendered
Arbitrated dispute between provider and health care organization to determine which entity was responsible for several thousand dollars of extraordinary cancer care expenses under the terms of the contract between the parties
Prepared internal procedure for resolution and evaluation of disputes between the five major health plans and their enrollees due to allegations of misrepresentation and failure to disclose prior medical condition of plan member

Insurance

Numerous matters involving various coverage and bad faith issues
Dispute regarding insurance coverage, scope and meaning of policy language and exclusions in cases involving financial transactions, pollution and fire damage

Personal Injury/Torts

Resolved cases involving design defect litigation, class actions (involving major motor vehicle manufacturer) as well as individual claims for personal injury
Cases involving animal attacks including snakes and dogs
Injuries and property damage resulting from various activities including: a high speed chase, snowboarding accident, chemical use/discharge, lack of supervision at amusement park, as well as many motor vehicle and airplane accidents
Uninsured and underinsured motorist claims
FELA matters involving rail road employees with injuries such as loss of hearing, injuries to the neck and back, and loss of limbs
Assault and battery matter involving known gang members
Home fire case caused by faulty wiring which resulted in major injuries
Molestation case involving a boy scout leader
Rape and sexual assault matters
Regional fire case against a major public utility company where overhead electrical wires fell as a result of a deceased tree, causing major fire that resulted in catastrophic loss

Professional Liability

Several cases involving allegations of improper accounting procedures, failure to give appropriate tax advice, and co-mingling of monies for personal use with business income
Heard numerous legal malpractice matters involving interpretation of partnership agreements, buy-sell agreement, valuations of legal practices as well as claims of misrepresentation and fee disputes and apportionment of attorney's fees between counsel
Medical and dental disputes involving allegations of negligence for failure to diagnosis, failure to perform procedures in conformity with the standard of care, failure to adequately explain consequences of procedures and/or courses of treatment, failure to involve other specialties, and failure to provide adequate follow up care
Honors, Memberships, and Professional Activities
Completed Virtual ADR training conducted by the JAMS Institute, the training arm of JAMS.


Recognized as a "Top Lawyer," Sacramento Magazine, 2022-2023
Recognized as a "Top Neutral," Daily Journal Top Neutrals List, 2013
Recognized as a Northern California Super Lawyer, ADR Category, 2009-2014
Recognized as a Top 30 California Neutral, Daily Journal, 2006
Judge of the Year Award, Sacramento Consumer Attorneys, 1999
Sacramento Women Lawyers, Francis Newell Carr Award, 1997
Judge of the Year Award, Sacramento County Bar Association, 1988
Judge of the Year Award, Capitol City Trial Lawyers, 1988
Business and Professional Women, Top Hat Award, 1980-1981
Member, State Bar of California, California Women Lawyers, Sacramento Women Lawyers
Authored numerous articles and publications on a wide variety of topics
Frequently requested lecturer and panelist for a variety of organizations, including the CJER, CEB, California Judges Association, Rutter Group, and California State Bar, Litigation Section
Member of the L.A. Copyright Society
Co-Authored article on development of cable television
"Abstract Adjudications: Cecily Bond often relies on unique solutions to reach settlements," ADR Profile, Daily Journal, August 7, 2015
Background and Education
Judge, Sacramento Superior Court, 1980-2000
Judicial Council Task Force on Complex Civil Litigation, 1997-1999
Member, Judicial Council of California, 1988-1990
Presiding Judge, 1988, 1989; Presiding Judge, Appellate Department, 1982-1985
Deputy Director and Chief Counsel, Employment Development Department, Sacramento, CA, 1976-1980, handled a variety of administrative and legal duties, including representing the Governor in both the California and the United States Supreme Courts
Private practice, Loeb & Loeb, Los Angeles, CA, 1965-1976
J.D., University of California, Los Angeles, 1965
M.A., Public and Constitutional Law, University of California, Berkeley, 1963
B.A., University of Southern California, 1961
"Did not waste time at the start of mediation; got right into the disputed issue."

-Head of Civil Litigation Department, Employment Firm
"Judge Bond proved an excellent neutral. She was prepared, understood the legal and factual issues, communicated well with my client, and understood that my client was well aware of the risks and issues with the case. She did not waste time."

-Sacramento Attorney
"Judge Bond did a great job! Willing to listen; didn't get sidetracked by difficult evidence; was not fazed by significant dollars. She is one of the best. Always gets it done."

-Silicon Valley Attorney
"Judge Bond quickly boiled down some complicated facts to the essential issues and was able to show my client their exposure."

-Greater Sacramento Area Attorney
"Judge Bond is terrific, effective mediator. She is great at problem solving when parties come to an impasse. She did not give up."

-Bay Area Attorney
Home Office
HOME OFFICE
Available to Travel
Disclaimer
This page is for general information purposes. JAMS makes no representations or warranties regarding its accuracy or completeness. Interested persons should conduct their own research regarding information on this website before deciding to use JAMS, including investigation and research of JAMS neutrals. See More
Search our global directory of mediators, arbitrators and ADR professionals.
FIND A NEUTRAL