Class Action Trials: Meeting The Unique Challenges Of Trying Class Claims
Presented by the Association of Trial Lawyers (ABTL)
Spotlight on JAMS Speaker: Hon. Richard Kramer (Ret.)
September 15, 2015 | 8:00-9:00 PM

Description: The trial of class actions presents unique and challenging issues for both plaintiffs' and defendants' counsel, and for the courts. The expert panel -- consisting of a state and a federal judge, and lawyers who have tried class actions to verdict -- will share the important lessons they have learned from their own class action trial experiences.
Location:
The Four Seasons Hotel
757 Market Street
San Francisco, California
Veranda Ballroom (5th Floor)

For additional information and to register, visit the ABTL website.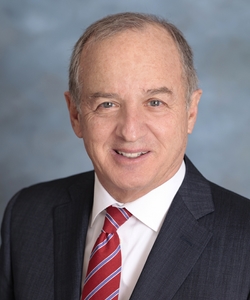 Business/Commercial
Class Action/Mass Tort
Construction Defect
Employment
Environmental
Financial Markets
Insurance
International & Cross-Border
Real Estate & Real Property
Special Master/Discovery Referee