Contact Case Manager
Teresa Menendez
1155 F Street, NW Suite 1150
Washington, DC 20004
T: 202-533-2017
F: 202-942-9186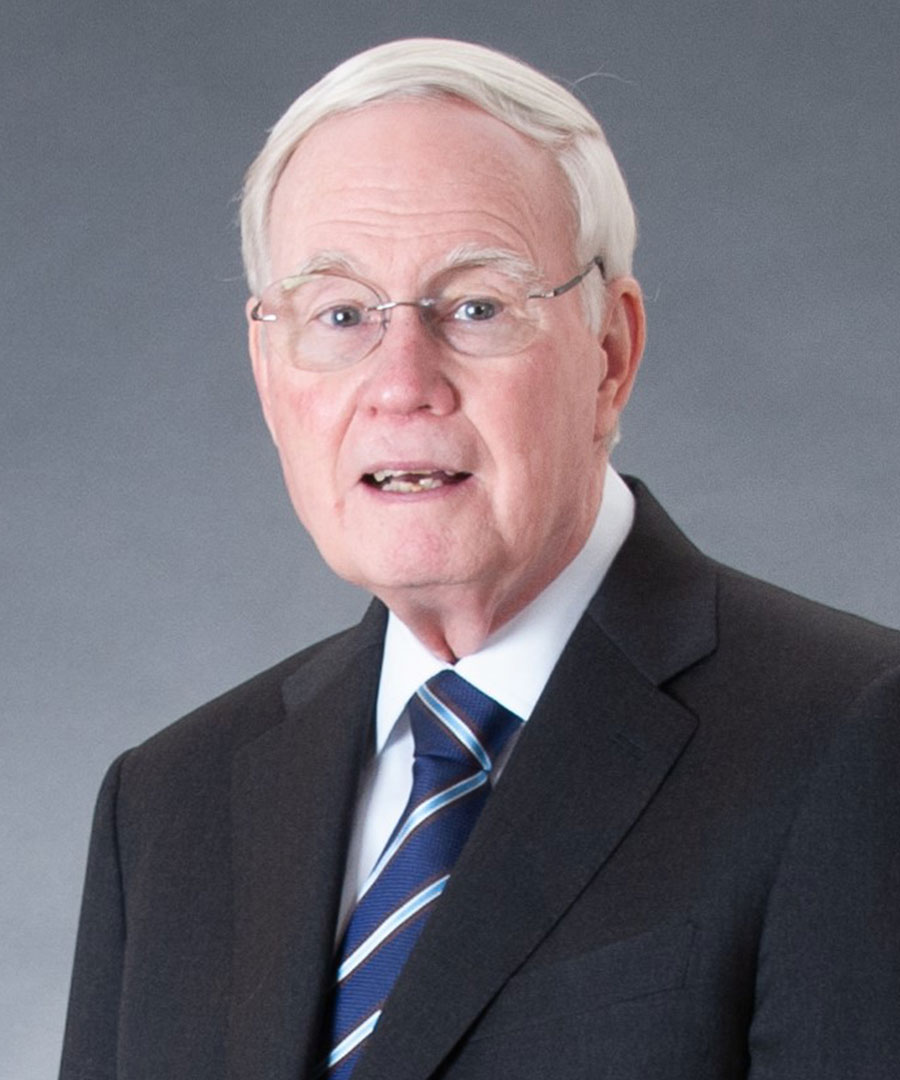 William G. Connelly (Ret.)
Contact Information
Teresa Menendez
1155 F Street, NW Suite 1150
Washington, DC 20004
T: 202-533-2017
F: 202-942-9186
General Biography
Practice Areas
Business Commercial
Construction
Employment
Federal
Insurance
Intellectual Property
Personal Injury Torts
Product Liability
Professional Liability
Honors, Memberships, and Professional Activities
Background and Education
Hon. William G. Connelly (Ret.)
joins JAMS following more than 22 years of distinguished service as a Magistrate Judge for the United States District Court of Maryland. During his time on the bench, Judge Connelly presided over more than 1,800 settlement conferences and tried a number of bench and jury trials, including complex commercial disputes, employment, construction, personal injury and insurance related cases.
An expert at settlement Judge Connelly gained a reputation of mediating difficult cases by treating every lawyer with respect, being incredibly prepared and by exhibiting patience all throughout the process. His use of common sense and professionalism followed him throughout his career both on the bench and in private practice.
Judge Connelly is highly regarded for his fair and creative approach to each matter. He was often praised for being one of the hardest working judges on the bench who listened carefully to every detail until the matter resolved.
ADR Experience and Qualifications
Business/Commercial
Construction
Construction Defect
Employment
Insurance
Intellectual Property
Personal Injury
Professional Liability
Representative Matters
Bankruptcy

Mediated adversary proceedings in bankruptcy actions

Business Commercial

Mediated Breach of Contract cases
Mediated Business Dissolution matters

Civil Rights

Mediated cases involving use of excessive force by police
Mediated cases involving false arrest

Construction

Mediated cases involving design and construction defects
Mediated claims by construction contractors

Discovery

Supervised the conduct of all phases of discovery in numerous complicated civil matters

Employment

Mediated claims of Discrimination
Mediated claims of Sexual harassment
Mediated cases arising under FLSA and ERISA
Mediated discrimination cases based on gender, national origin, race, disability, age and pregnancy
Mediated claims of retaliation brought under Title VII, FMLA, ADA, ADEA and corresponding state and local laws

Insurance

Mediated Coverage disputes
Mediated Property loss issues
Mediated Subrogation claims
Mediated Interpleader actions involving insurance proceeds

Intellectual Property

Mediated Trademark disputes
Mediated Copyright disputes

Personal Injury Torts

Mediated Automobile accident cases
Mediated Medical malpractice cases
Mediated Product Liability cases
Mediated motor vehicle, rail, bus and premises liability cases
Mediated Wrongful Death cases

Professional Liability

Mediated claims of Legal Malpractice
Mediated claims of Medical Malpractice

Trusts/Estates

Mediated disputes involving the interpretation of trust provisions
Honors, Memberships, and Professional Activities
Completed Virtual ADR training conducted by the JAMS Institute, the training arm of JAMS
Taught by invitation for many institutions, bar associations, and professional organizations
Board of Directors Federal Bar Association (Maryland Chapter)
Board of Governors of the Maryland State Bar Association
Recipient of the Maryland Bar Foundation's Advancement of Professional Competence Award
Recipient of the Federal Bar Association's Peter A. Dirito Award
Background and Education
Magistrate Judge, U.S. District Court, District of Maryland,1995-2017 (Chief Magistrate Judge 2012-2017)
Partner, Stern and Connelly, 1981-1995
First law Clerk to the late Hon. Howard S. Chasanow
LL.M., Georgetown University Law Center, 1979
J.D., University of Maryland School of Law, 1976
B.A., University of Maryland, 1973
Commissioned in the United States Air Force in 1973. Served for 28 years as a Judge Advocate (active duty 1977-1981, reserved duty 1981-2005). Judge, Air Force Court of Military Appeals 1990-2005. Retired as Lieutenant Colonel.
"Judge Connelly was an amazing Magistrate Judge. He had the uncanny ability to resolve even the most horrific of matters, and better still, the participants left feeling better about one another afterward than they did when they arrived. I'm thrilled he will continue his practice now that he has retired from the bench and look forward to working with him again."

- Partner Maryland Law Firm
"Judge Connelly is a thoughtful and well prepared mediator, who understands the law and possesses the ability to quickly grasp the facts. He is extremely respectful to attorneys, and possesses excellent judicial temperament."
"Has very good skills as a mediator, prepares thoroughly, and listens carefully to the parties' positions."
"Hands down my favorite judge and my top choice for mediator. I have had him mediate complex civil cases on both sides of the "v," and he is always fair, respectful, creative and hardworking. He gets it done."
"Very bright. Punctual. Treats litigants and lawyers as his equals, with enormous respect and friendliness. Remembers your case, even if a great deal of time has passed. If you have a chance to work with him, take it."
"Incredibly prepared and respectful."
"Excellent judge, extremely fair and patient. Treats every litigant with respect."
"Judge Connelly is the most patient judge I have ever been in front of in 25 years of practice. He is one of the few federal judges who do not display the "Robotics" that seems to be so common in federal court. He is always very well prepared and allows attorneys to try their case."
"He is the most involved and hardworking Magistrate Judge I have worked with. He will keep at it until there is either a resolution or absolutely no chance for one. His demeanor is friendly and very professional and extremely effective."
"Excellent even-handed approach and great temperament, wish all were like him."
Disclaimer
This page is for general information purposes. JAMS makes no representations or warranties regarding its accuracy or completeness. Interested persons should conduct their own research regarding information on this website before deciding to use JAMS, including investigation and research of JAMS neutrals. See More
Search our global directory of mediators, arbitrators and ADR professionals.
FIND A NEUTRAL