CPR Annual Meeting
Sponsored By: CPR
February 19, 2015 | 10:45 AM - 12:00 PM
Spotlight on JAMS Speaker: Zela ''Zee'' G. Claiborne, Esq.
Topic: News from the Front: Trends in Arbitration
Perhaps the greatest downside of many dispute resolution techniques is that the confidential nature of the proceedings limits the availability of hard data that can be used to inform better decision-making. The Straus Institute for Dispute Resolution Theory-to-Practice Research Project addresses that gap through empirical research addressing core issues facing the profession. This panel will address the results and practical implications of the College of Commercial Arbitrators – Straus Institute Survey on Arbitration Practice (2013).
Location:
The Lodge at Torrey Pines
La Jolla, CA
For more information and to register, please visit the CPR Annual Meeting event page.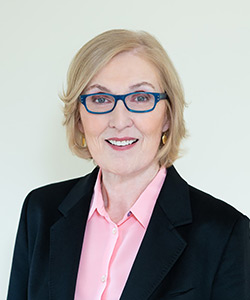 Business/Commercial
Construction
Employment Law
Energy/Utility
Engineering and Construction
Health Care
Insurance
Intellectual Property
International & Cross-Border
Professional Liability
Real Property
Surety