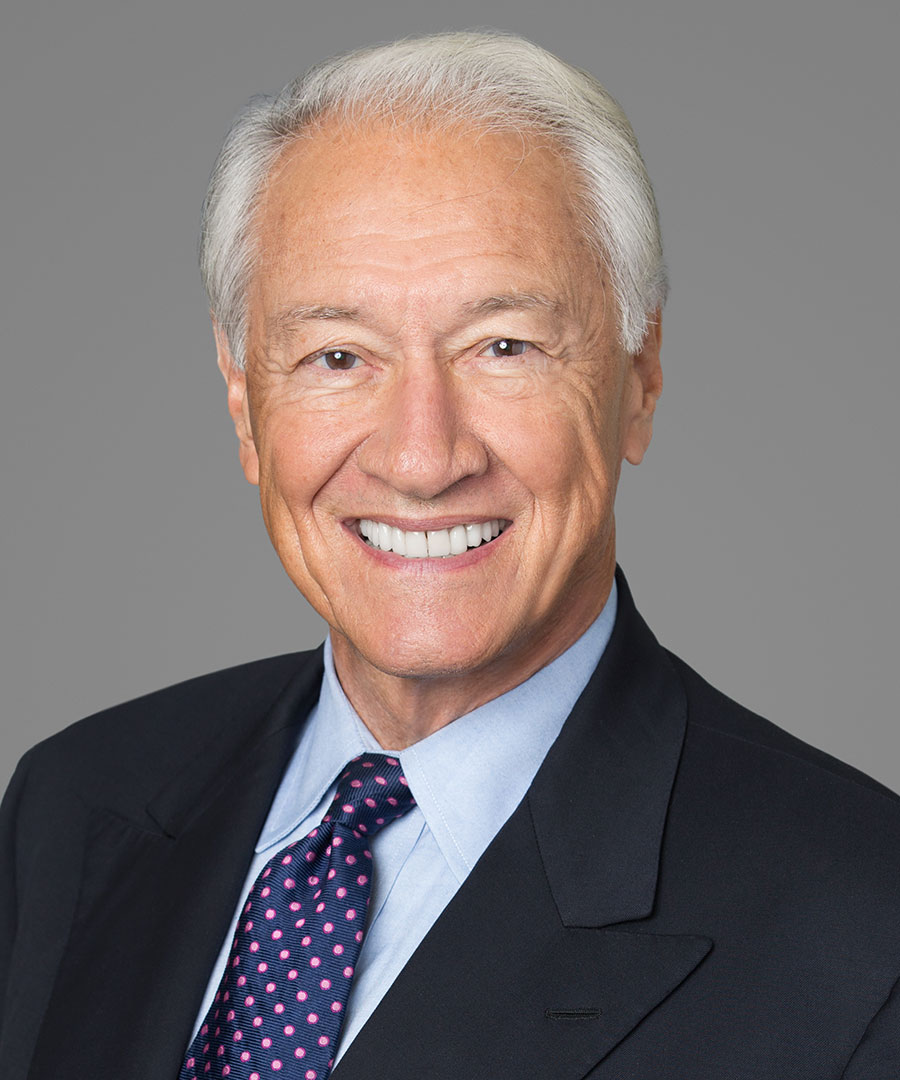 General Biography
Practice Areas
Business Commercial
Employment Law
Entertainment and Sports
Environmental
Franchise & Distribution Law
Intellectual Property
International & Cross-Border
Life Sciences
Honors, Memberships, and Professional Activities
Background and Education
Thomas L. Creel, Esq. has served as an arbitrator specializing in intellectual property and technology disputes for more than 30 years. Mr. Creel is widely recognized for his expertise in resolving complex patent disputes and has handled dozens of proceedings concerning a broad range of technologies, including biotechnology, computer technology, medical devices, electronics and chemistry.
Previously, Mr. Creel was head of the Intellectual Property Litigation Practice Area as a partner at Goodwin Procter LLP. His experience as an arbitrator includes multiple appointments during his law firm practice. After leaving private practice, Mr. Creel established an independent arbitration practice, where he continued to receive complex IP arbitration appointments from the ICC, AAA/ICDR and other domestic and international arbitral institutions.
Mr. Creel has litigated in courts throughout the United States, before the International Trade Commission and the U.S. Patent & Trademark Office. He is author of the treatise "Patent Claim Construction and Markman Hearings," a seminal text in the arena of patent litigation that was first published in 2013 by the Practising Law Institute (PLI) which is updated yearly by Mr. Creel, as well as editor of the book "Guide to Patent Arbitration" published by the Bureau of National Affairs. He taught the patent and trade secret course at Columbia University Law School for almost twenty years.
He has also been active in other areas of intellectual property, including drafting and negotiating intellectual property licenses, acting as counsel for a major film director and producer, a famous photographer, a major comic book publisher, book disputes and a trademark dispute involving a major clothing manufacturer. Mr. Creel has additionally practiced in environmental law matters, including matters involving The Clean Water Act, The Clean Air Act and environmental impact statements.
In addition, Mr. Creel is a skilled mediator and leverages his professional television, film and radio acting experience to help inform disputes in the media and entertainment industries, including matters involving copyright and trademark ownership, infringement, and licensing, contract disputes, production, distribution, profit and royalty conflicts and rights management disputes.
Mr. Creel's practice includes international, cross-border and domestic cases involving patents, technology and life sciences disputes. In addition to U.S. clients, he has also been counsel for Dutch, German, British, Swedish, Swiss, Korean, Venezuelan, Japanese and Chinese clients in settlement negotiations and mediations around the world.
Mr. Creel's experience as an advocate, counselor, arbitrator and mediator spans a diverse array of technologies and legal issues. Areas of technology include: mining and extractives industry, explosives, polypropylene, copiers, word processing, pharmaceuticals, textiles, spinning machines, biosimilars, branded and generic drug manufacturers and abbreviated new drug applications (ANDAs). Experience with legal issues include: patent infringement, patent validity, Markman Hearings, copyright, trademark, patent claim construction, trade secrets and the negotiation and drafting of licenses and dispute resolution of licenses.
ADR Experience and Qualifications
Mr. Creel has served as an arbitrator and mediator in intellectual property and technology matters for more that 30 years. He is or has been listed on the approved arbitrator/mediator panels of the World Intellectual Property Organization (WIPO), International Institute for Conflict Prevention and Resolution (CPR), Silicon Valley Arbitration and Mediation Center (SVAMC), and the Chartered Institute of Arbitrators (CIArb). He has been appointed by several federal district judges to serve as a Special Master in patent litigations to handle discovery disputes, attorney-client privilege issues, Markman hearings and summary judgment motions. He has also been retained as an independent neutral evaluator.
Representative ADR Matters
Chaired arbitration panels that decided patent claim construction, infringement, validity, enforceability and the meaning of various license agreement terms directed to computers and razors
Served as sole arbitrator in arbitrations deciding patent claim construction, infringement, validity, damages, interest and the meaning of contract terms directed to automotive electrical systems and breach of patent license agreement, enforceability of a non-compete clause and patent ownership concerning a medical device
Served as a special master in patent litigations pending in federal courts to make recommendation on patent claim construction and assertion of attorney-client privilege and attorney work product directed to video games and computer technology
Served on arbitration panels that decided various patent issues, including infringement, validity, antitrust, contract terms and royalties directed to contact lenses, smartphones, medical devices and pharmaceuticals, among others
Served as a neutral evaluator as to patent claim construction, infringement and validity directed to a customer product
Served on a mock arbitration panel in a major patent license dispute in the pharmaceutical area
Served on an arbitration panel to decide a trade secret claim directed to military equipment
Served on an arbitration panel deciding copyright infringement relating to photographs on a website; decided many domain name disputes as a sole arbitrator
Served as a mediator in a dispute concerning rights in professional sports apparel
Served as a mediator in a patent dispute concerning medical devices
Honors, Memberships, and Professional Activities
Completed Virtual ADR training conducted by the JAMS Institute, the training arm of JAMS
Chairperson, Annual PLI Seminar, "How to Prepare and Conduct Markman Hearings and Claim Construction"
Member and past President, New York Intellectual Property Law Association
Member, New York City Bar Association, Patents Committee
Member, Chartered Institute of Arbitrators
Listed in Super Lawyers as an arbitrator
Listed in the Euromoney Guide to the World's Leading Patent Law Experts, the Euromoney Guide to the Leading Trademark Law Experts and Chambers USA: America's Leading Lawyers for Business
Major publications include the following:

"Arbitration Questions To Consider In Patent License Disputes," Law360.com, May 2019
"Patent Claim Construction and Markman Hearings," treatise revised yearly, Practising Law Institute
Editor, "Guide to Patent Arbitration," book, Bureau of National Affairs
"Use of Special Masters in Patent Litigation: A Special Master's Perspective," American Intellectual Property Law Association, Spring 1998 Quarterly Journal, with Thomas McGahren
"The Revolution in Preliminary Injunctions Against Patent Infringement," The John Marshall Law Review, Vol. 24, 1, 1990
"Patent Systems and Their Role in the Technological Advance of Developing Nations," Rutgers Computer and Technology Law Journal, Vol. 10, No. 2, 1985
Background and Education
Principal; Law Offices of Thomas L. Creel, P.C.; 2008–2018
Partner and Chair of Intellectual Property Litigation Practice Area, Goodwin Procter LLP, New York, 2001–2007
Partner and Co-Chair of the Patent Litigation Group; Kaye, Scholer, Fierman, Hays & Handler, LLP; New York; 1992–2001
Partner, Kenyon & Kenyon, New York, 1974–1992
Lecturer (patents and trade secrets), Columbia University School of Law, 1983–2001
Admitted to the bars of the U.S. Patent and Trademark Office, New York and Michigan, various U.S. District Courts, U.S. Court of Appeals for the Federal Circuit and other Courts of Appeals, and the U.S. Supreme Court
LL.B., University of Michigan Law School
B.S., University of Kansas
Home Office
HOME OFFICE
New York, New York
NY Times Building, 620 8th Ave, 34th Floor, New York, NY 10018
View Location Details
Available to Travel
Disclaimer
This page is for general information purposes. JAMS makes no representations or warranties regarding its accuracy or completeness. Interested persons should conduct their own research regarding information on this website before deciding to use JAMS, including investigation and research of JAMS neutrals. See More
Search our global directory of mediators, arbitrators and ADR professionals.
FIND A NEUTRAL