Elder Law Update
Sponsored by: Washington State Bar Association
March 28, 2014 | 8:25 AM – 4:15 PM
Join us for this annual seminar and stay up to date in the cases and laws that affect your elder law clients. Explore some unique circumstances that you may encounter in the coming year.
Hear the Perspectives of a Caregiver and how to help your clients, presented by Don P. Desonier - Desonier Law & Mediation Services P.S., Mercer Island
Keep up to date with the 2014 Medicaid standards and other new requirements with Sean Bleck - Isenhour Bleck PLLC, Seattle
Stay current with the annual elder law case law update with Carla Calogero - Aiken St Louis & Siljeg P.S., Seattle
Get the latest legislative updates from Robert Nettleton - Harlowe & Falk, LLP, Tacoma
Join the discussion on elder abuse with a panel of experienced professionals, including: Jennifer Boharski – Office of the Attorney General, Seattle and Christopher Lee - Helsell Fetterman LLP, Seattle
Learn how the Slayer Statute may apply to disinherit financial abusers of vulnerable adults, presented by Karen Bertram - Kutscher Hereford Bertram Burkart PLLC, Seattle
Get a clear understanding of Patient's Rights with Jeff Crollard – Crollard Law Office, PLLC, Seattle
3:15 PM
Topic: Ethics Panel
Spotlight on JAMS Speaker: Commissioner Eric B. Watness (Ret.)

An in-depth discussion and interactive opportunity to address the Rules of Professional Conduct unique to the elder law practitioner in Washington state.
Location:
WSBA Conference Center
1501 Fourth Ave., Ste. 308
Seattle, WA 98101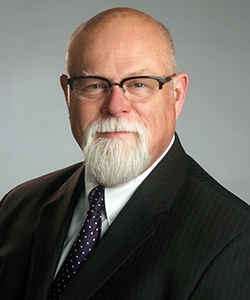 Business/Commercial
Construction Defect
Education/Schools
Estate/Probate/Trusts
Family Law
Government/Public Agency
American Indian Tribal Law
Personal Injury/Torts