2017 ACR-GNY Annual Conference
Presented By: Association for Conflict Resolution - Greater New York Chapter (ACR-GNY)
About the Event
Over 200 conflict resolution professionals gather each year at the Conference to network and benefit from panels and workshops on current topics impacting the field of dispute resolution - from local community mediation to international peacemaking and from restorative justice initiatives to commercial practice, and much more.

Conference Highlights include:

Special Guests – Brian Lehrer of WNYC will interview Kenneth R. Feinberg
Achievement Award Honoree – Common Justice
Achievement Award Honoree – James Carter of Wilmer Cutler Pickering Hale and Dorr LLP
Pre-Conference Cocktail Reception at JAMS NY on June 14th
Half-Day workshop on Cultural Humility
17 Concurrent Panel Sessions and Workshops

Credit
12 hours of CLE credit hours pending, including 1 Hour of Ethics

Date
June 14 - 15, 2017

Wednesday, June 14, 2017
Pre-Conference Kick-Off Cocktail Reception
JAMS New York Resolution Center
6:00 PM – 9:00 PM EST

Thursday, June 15, 2017
Conference Sessions at Cardozo School of Law
8:00 AM – 6:30 PM EST

Location
Benjamin N. Cardozo School of Law
55 Fifth Avenue
New York, NY 10003
Learn More About the Event & Register Now >>
---
JAMS Featured Speakers
Dina R. Jansenson, Esq.

Lester J. Levy, Esq.

Resolving Complex Commercial Disputes through Mediation: The Mediator's Perspective
Thursday, June 15, 2017 | 9:45 AM - 10:35 AM EST

This panel addresses important techniques a mediator can use when resolving complex commercial disputes in the mediation setting. Topics to be discussed include: the importance of the pre-mediation call; best practices when asking for mediation briefs; running an effective joint session; the nuances of caucusing; getting beyond impasse; and, techniques for follow-up when a mediation does not settle. This program will benefit both commercial mediators who want to hone their skills as well as attorneys interested in understanding the mediator perspective when advocating for their clients at a commercial mediation.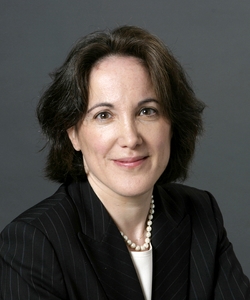 Business/Commercial
Employment
Family Law
International & Cross-Border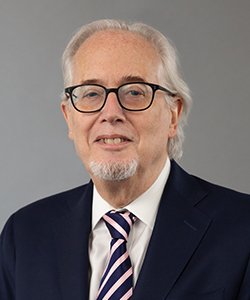 Antitrust
Bankruptcy
Business/Commercial
Class Action/Mass Tort
Employment
Environmental
Federal Law
Financial Markets
Franchise
Higher Education & Title IX
Insurance
Intellectual Property
Personal Injury/Torts
Professional Liability
Real Property
Securities
Settlement Master/Ombudsman
Special Master/Discovery Referee