The Evolution of ADR Services for Inbound and Outbound Investment: The Chinese Perspective
Presented By: JAMS & The Shanghai Commercial Mediation Center
About the Event
Evening seminar discussing the evolution of ADR services in China and the use of ADR services by Chinese Companies anywhere in the world. Two high ranking Chinese Judges will be participating in this event.

Simultaneous translation will be provided.

Date
Monday, October 16, 2017
5:15 PM - 9:30 PM EDT

Location
Fordham University School of Law
150 W 62nd St
New York, NY 10023
Learn More About the Event & Register Now >>
---
Program Details
Opening Comments
Christopher Poole
CEO, JAMS
Jacqueline M. Nolan-Haley
Director, ADR & Conflict Resolution Program, Fordham Law School
Zhiwen Wang
Chairman, China-U.S. Chamber of Commerce
The Evolution of ADR Services in China
Mediation has been utilized in China for millennia. With the significant growth in both inbound and outbound foreign direct investment, commercial mediation is emerging as a more formal, codified tool for dispute resolution in cross-border contracts in China. This panel will discuss the changes taking place in the Chinese legal system and how a full range of alternative dispute resolution options can be utilized by local and foreign investors to resolve commercial disputes. These changes will provide options for Chinese companies as well as foreign companies that invest in China.
Geoffrey Sant
Partner, Dorsey & Whitney and the Chinese Business Lawyers Association
Hu Shihao
Director-General, Steering Office for Judicial Reform of the Supreme People's Court of the People's Republic of China
Yin Yonglei
Chief Judge, Civil Divison No. I of the Shanghai High People's Court of the People's Republic of China
Zhang Wei
Director, The Shanghai Commercial Mediation Center
Dean of Kai Sheng Mediator Academy
Peter Corne
Partner, Dorsey & Whitney
Chinese Companies and ADR Services Around the World
China's non-financial outbound direct investment (ODI) was over US$183billion (¥1.22 trillion) in 2016, making China the second largest source of investment worldwide. China remained the largest investor in the least developed countries. This unprecedented growth and the diversity in outbound investment, particularly in the developing world, has brought with it legal exposure in a growing variety of jurisdictions. This panel will explore how Chinese companies can leverage alternative dispute resolution tools as a more familiar way to avoid local courts around the world and resolve disputes quickly, efficiently and most importantly, in a way that maintains strong business relationships.
Ambassador (Ret.) David Heubner
JAMS
Robert Davidson, Esq.
JAMS
John J. Hay, Esq.
Partner, Dentons
Edward G. Baldwin, Esq.
Partner, Baker & McKenzie
Enforcing Judgements in Cross Border Disputes
Hon. Elizabeth Hazlitt Emerson
Commercial Division New York Supreme Court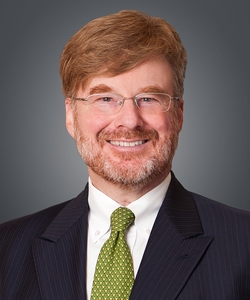 Business/Commercial
Construction
Cybersecurity & Privacy
Energy/Utility
Entertainment & Sports
Health Care
Intellectual Property
International & Cross-Border
Life Sciences
Telecommunications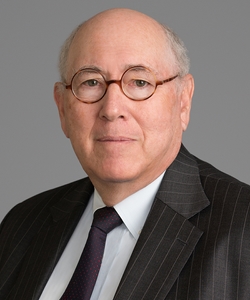 Business/Commercial
Construction
Employment
Engineering and Construction
Financial Markets
Insurance
Intellectual Property
International & Cross-Border
Life Sciences
Securities
Surety