NYSBA: Labor and Employment Law Section Fall Meeting 2018
Presented by New York State Bar Association
Co-sponsored by the New York Bar Foundation
About the Event

Join the New York State Bar Association Labor and Employment Law Section for the Fall Meeting 2018 in Montreal, Canada October 12 – 14, 2018.

Credit

This program provides up to 7.0 MCLE credit hours (4.5 in Professional Practice; 1.5 in Diversity, Inclusion and Elimination of Bias; and 1.0 in Ethics); for experienced attorneys only.

Date / Time

Friday, October 12, 2018
11:00 AM - 10:00 PM EDT

Saturday, October 13, 2018
7:30 AM – 10:00 PM EDT

Sunday, October 14, 2018
9:00 AM – 11:00 AM EDT

Location

The Hyatt Regency Montreal
1225 Rue Jeanne-Mance
Montreal
CANADA
Learn More & Register Now
---
JAMS Featured Speakers
Speaker

Topic

Stephen P. Sonnenberg, Esq.

Managing Risk and Creating Safe Workplaces
Friday, October 12, 2018 | 3:30 PM to 4:20 PM EDT

The last year has brought workplace safety to the forefront of public discussions. From #MeToo to the shooting at Marjory Stoneman Douglas High School, workplaces are faced with new challenges and new opportunities to address workplace violence. Attorneys who represent plaintiffs, unions, and management will discuss how to ensure a safe and secure working environment.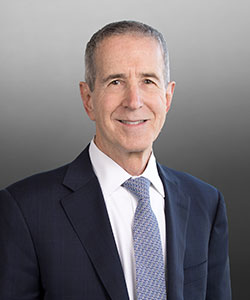 Business & Commercial
Employment Law
Federal Law
Health Care
Higher Education & Title IX