ABA 12th Annual Arbitration Training Institute: A Comprehensive Training in Advanced Arbitration Skills
Presented by American Bar Association
About the Event

Presented by nationally recognized experts, this two-day training features sessions on every stage of the arbitral process examined from the vantage point of neutrals, advocates, and in-house counsel. Small group discussions allow participants to Interact in depth with the faculty and each other. Substantive sessions address particular areas of arbitral practice.

Credit

CLE Credit Available

Date / Time

May 16 - 17, 2019

Thursday, May 16, 2019
7:45 AM to 6:00 PM ET

Friday, May 17, 2019
7:45 AM to 4:00 PM ET

Location

Pepper Hamilton LLP

3000 Two Logan Square

Eighteenth and Arch Streets

Philadelphia, PA 19103-2799
Learn More & Register Now
---
JAMS Featured Speakers
Speakers

Topic

Hon. Jane Cutler Greenspan (Ret.)

Plenary: Setting the Stage for a Successful Arbitration
Thursday, May 16, 2019 | 8:45 AM - 9:45 AM ET

Before the arbitration even starts, what should neutrals and advocates be thinking about? This Panel will have the answers about arbitrator selection, disclosure, dealing with problematic arbitration clauses and other pre-hearing subjects.

Hon. John J. Hughes (Ret.)

Plenary: Managing the Hearing
Friday, May 17th, 2019 | 2:00 PM – 3:00 PM ET

The A to Z of managing the hearing efficiently and fairly will be discussed including, final status conferences, evidence, subpoenas, opening and closing arguments, the when and how of arbitrator questions, and other issues.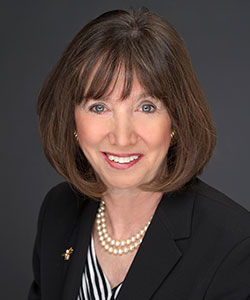 Appellate
Bankruptcy
Business Commercial
Civil Rights
Class Action and Mass Tort
Finance
Governmental Public Agency
Higher Education & Title IX
Insurance
Life Sciences
Personal Injury Torts
Professional Liability
Real Property
Special Master Discovery Referee
Surety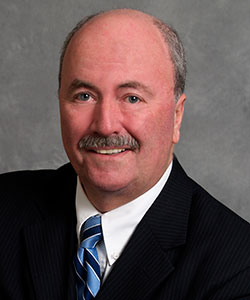 Antitrust
Business/Commercial
Civil Rights
Class Action/Mass Tort
Construction Defect
Employment
Entertainment and Sports
Environmental
Federal Judge
Governmental/Public Agency
Health Care
Insurance
Intellectual Property
Life Sciences
Personal Injury Torts
Professional Liability
Real Property
Securities