Psychological Issues in the Workplace 2019
Presented by Practising Law Institute
About the Event

Psychological issues in the workplace are fascinating, unavoidable and, for some individuals, compounded by our uncertain and fractious times. While the #MeToo Movement has highlighted workplace harassment and retaliation, emotional distress claims arise in a wide variety of circumstances. So, too, do mental disability and failure to accommodate claims. This program will address not only the litigation of emotional distress and mental disability claims but the workplace psychological challenges that stem from a variety of other factors including advances in technology and artificial intelligence. The program will also address diversity and elimination of bias against individuals with mental disabilities including, in particular, attorneys who experience depression, anxiety, trauma and stress-related disorders.

This program brings together prominent practitioners from the employee rights and management bars, the Equal Employment Opportunity Commission, in-house counsel, and psychiatrists, to transcend jargon, identify practical ways of working together, and to describe effective strategies to avoid, pursue and resolve litigation. They will address in a clear and pragmatic way key legal issues at the intersection of employment law and psychology as well as diversity and inclusion with respect to individuals with mental disabilities.

Credit

CLE credit available.

Date / Time

Wednesday, April 3, 2019
1:00 PM to 5:00 PM EDT

Location

PLI New York Center
1177 Avenue of the Americas, 2nd Floor
(Entrance on 45th Street)
New York, New York 10036.
Learn More & Register Now
---
JAMS Featured Speakers
Speaker

Topic

Stephen P. Sonnenberg

Diversity, Inclusion and Elimination of Bias Against Lawyers with Mental Disabilities
Wednesday, April 3, 2019 | 3:45 to 5:00 PM ET

Signs, symptoms and incidence of chronic stress and mental illness in the legal profession Best practices on diversity and inclusion of attorneys with mental impairments Ethical considerations regarding the impaired lawyer and elimination of bias Coping with disabilities: resources for lawyers and employers alike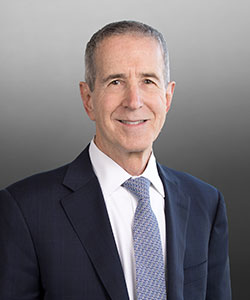 Business & Commercial
Employment Law
Federal Law
Health Care
Higher Education & Title IX