The CLM Focus conference offers a singular focus on specific tracks of content designed to address your most pressing professional needs. A wide range of important issues will be covered during the interactive roundtable sessions where attendees will participate with a cohort of like-minded professionals.
Featured JAMS Speaker
Hon. Ariel Belen (Ret.)
THE BUSINESS CASE FOR DIVERSITY IN ALTERNATE DISPUTE RESOLUTION
June 25, 2020 | 1:40 PM - 2:40 PM
This presentation will examine diversity in alternate dispute resolution. How does diversity present at mediations? Are we looking at the traditional sense of diversity only or does it encompass more such as diversity of thought, professional experience, life experience, skill sets, disabilities, religion or sexual orientation.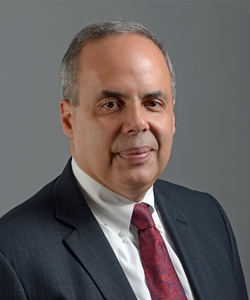 Administrative Law
Appellate
Business/Commercial
Construction
Employment
Entertainment and Sports
Estates/Probate/Trusts
Family Law
Franchise
Governmental Public Agency
Health Care
Insurance
International & Cross-Border
Personal Injury/Torts
Professional Liability
Real Property