JAMS neutral,
Hon. Jay C. Gandhi (Ret.)
, will be speaking at the upcoming NAPABA Virtual Experience. His panel is titled,
"Diversity Deficit in the ADR World: What Are We Going to Do About It?"
Given globalization and changing demographics in our society, our highest stakes legal disputes increasingly involve parties from different cultural and/or language backgrounds. Diversity should thus be reflected in the make-up of those who are tasked with resolving such disputes. Further, if the general consensus is that we need more diverse attorneys and judges, the same is true with respect to mediators and arbitrators.
The panel will discuss the diversity challenges in the ADR world and how we can best acheive gender and ethnic diversity in this growing practice area.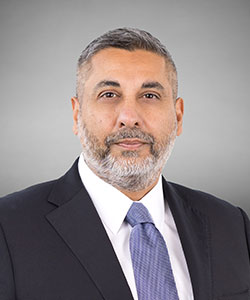 Antitrust Competition Law
Business/Commercial
Civil Rights
Class Action and Mass Tort
Cybersecurity & Privacy
Employment Law
Entertainment and Sports
Environmental Law
Federal
Health Care
Insurance
Intellectual Property
Life Sciences
Personal Injury Torts
Product Liability
Professional Liability
Real Estate & Real Property
Securities