Join JAMS neutral,
Hon. Rex Heeseman (Ret.)
, for a pre-recorded seminar on pandemic-related insurance issues. This program is free to RUTTERPASS Holders or it can be accessed on demand for $120. If you're interested in accessing the recording, you can do so by following this link:
https://rutteronline.com/index.cfm?p=4&lectureid=558&cliente=746009398.5493635819841.1181450&moo=5
The COVID-19 pandemic is having a dramatic impact on many areas in our world, including insurance. During this two-part program, the esteemed panel of experts will explore and evaluate the rapidly evolving COVID-19 insurance landscape (such as proper notice and policy construction), as well as highlight a variety of potential coverage options (such as errors and omissions (E&O) and employment practices liability insurance (EPLI) policies). Part II will emphasize commercial property policies, especially business interruption ("BI") coverage, which has become the primary focus of policyholders, insurers and their attorneys during the COVID-19 crisis.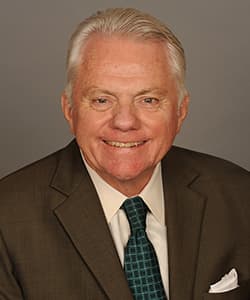 Business Commercial
Construction Defect
Employment Law
Health Care
Insurance
Personal Injury Torts
Real Property