View the Recorded Webinar (Complimentary): Recording | Program Materials
The effects of the COVID-19 epidemic on business and workplace behaviors are proving to be consequential and far-reaching. There is an emerging concern that this 'new' way of functioning, which includes a larger than ever remote workforce, disparate or longer work hours, and growing evidence of a disproportionate effect of these conditions on women, may create conditions that are in fact adverse to diversity while facilitating more concentration of power, status and control in the workplace. Remote ADR poses similar questions with implications for decision-makers selecting neutrals, consciously or otherwise, based on gender, race and other "diversity-oriented" characteristics. Raising awareness and understanding of these issues is an important first step in seeking to maintain progress towards a more diverse, more representative, international arbitration industry.
This moderated two-panel discussion will:
Explore the impact of remote working on diversity in the workplace and international arbitration
Examine the structural trends that have already been identified
Identify what positive action needs to be introduced, to ensure that progress is not only maintained but also takes advantage of what the virtual and hybrid method of business can offer
Analyze the opportunities that remote and flexible working can provide to the selection of arbitrators
Develop mechanisms to encourage the development of diverse international arbitrators
Featured Speakers:
Laura Abrahamson, International Arbitrator & Mediator, JAMS – Los Angeles
Carla Christofferson, EVP and Chief Risk Officer, DXC Technology – Los Angeles
Ranse Howell, PhD., Director of International Operations, JAMS – London
Lorraine Brennan, Arbitrator & Mediator, JAMS – New York City
Kimberly Taylor, Senior Vice President, Chief Legal & Operating Officer, JAMS – Irvine
Linda Klein, Senior Managing Shareholder, Baker Donelson – Atlanta
Noradèle Radjai, Partner, LALIVE – Geneva
Louise Woods, Partner, Vinson & Elkins, Vice President, ArbitralWomen – London
Panel 1 - The impact of COVID-19 today
Will recent progress towards increased diversity retain its momentum or will it succumb to the workforce impacts of COVID-19?
The role of women and the promotion of diversity and inclusion in arbitration, and particularly international arbitration is something that has received a tremendous amount of attention over the past several years. International arbitration has been criticized for the dominance of a relatively narrow demographic, which in turn has led to many initiatives that promote gender and other forms of diversity on arbitration tribunals in the US and across the globe. To further support this growth, groups such as Arbitral Women, The Pledge for Equal Representation, as well as ADR institutions, multi-national corporations, Bar Associations, and global law firms have shown a commitment to increasing diverse representation as counsel and neutral. However, will this progress retain its momentum or will it succumb to the impact of COVID-19?
Panel 2 - The opportunity COVID-19 presents for the future
Considering new tools, resources and diversity efforts for the diverse workplace of 2021 and beyond.
What organizations have begun to recognize is that promoting diversity is rewarding; it encourages employee engagement and supports innovative decision-making. As a result of COVID-19 and the need to work virtually, employees have learned the power and benefit of flexibility and effective time management. Promoting diversity is not only the right thing to do; it also makes good business sense. As businesses are reimagining the workplace of the future, they should also imagine how their workforce can support this vision. Therefore this is the best time to try different methods of collaboration using the virtual tools that are currently available and developing new tools and resources in response to the emerging demand for the worker of 2021 and beyond.
Additional resources
Multiple sources. https://scholar.google.com/scholar?start=10&hl=en&as_sdt=2005&sciodt=0,5&cites=15769941115237039691&scipsc=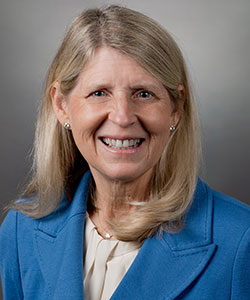 Accounting Finance
Antitrust Competition Law
Business Commercial
Business Commercial
Class Action & Mass Tort
Construction
Employment Law
Energy & Utilities
Engineering & Construction
Entertainment & Sports
Environmental Law
Governmental/Public Agency
Insurance
International & Cross-Border
Personal Injury/Torts
Securities
Special Master/Discovery Referee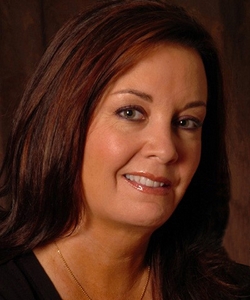 Bankruptcy
Business Commercial
Employment
Intellectual Property
International & Cross-Border