Directors and officers ("D&Os") of corporations face constantly increasing and evolving liability. D&Os have exposures under state law for breach of fiduciary duty in the context of mismanagement claims, while D&Os of public companies may also face liability for violations of the federal securities laws.
The risks for directors and officers are ever increasing in the changing landscape for both the for-profit and not-for-profit sectors. Sexual harassment claims, cyber liability, and regulatory compliance have presented new exposures for the corporation and its directors and officers, but have also led to important changes in the corporate boardroom. There has also been an upswing in securities class actions and derivative actions addressing mergers and acquisitions activity, including allegations of D&O impropriety. The Covid-19 pandemic has only heighten this exposure, especially in connection with corporate bankruptcies. In response, D&O and corporate liability insurance products continue to evolve to address these new and renewed exposures.
Join our panel of professionals, including insurers' representatives and insured's' advocates, and plaintiff and defense counsel, as they provide a balanced perspective on present and future exposures facing corporations and their D&Os, the D&O insurance marketplace, and the coverage afforded for these types of claims. In addition, the panels will provide up to date commentary on best practices.
Panel discussions expected to include:
Primer on D&O Liability Exposures and Insurance Coverages
Update on U.S. Securities Litigation and Coverage Considerations
Corporate/D&O Liability for Sexual Harassment/Bad Actors in the Workplace
Corporate/D&O Liability for Cyber Risks Including Regulatory Compliance
Featured JAMS Speaker
Update on U.S. Securities Litigation and Coverage Considerations | 10:00 am – 10:50 am
Panel Leader:
Andrew S. Nadolna
Speakers: Jeremy Lieberman, Francis J. Earley, Reed Kleinle, Robbyn Reichman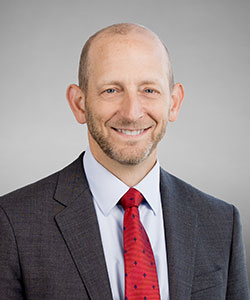 Business/Commercial
Class Action/Mass Tort
Construction Defect
Cybersecurity & Privacy
Employment
Environmental
Insurance
International & Cross-Border
Personal Injury/Torts
Professional Liability