Over the past months, the legal profession has ushered in new era of fully remote and online Alternative Dispute Resolution (ADR) processes. This pivot to virtual platforms gives rise to a host of novel ethical considerations including: how to maintain confidentiality and quality in the online environment, how to ensure the opportunity for zealous representation and advocacy, and how to manage a full and fair process where testimony and evidence can be properly exchanged and assessed in the technology-assisted arena.
The panel of expert practitioners, well-versed in professional ethics and experienced in recent virtual proceedings, will explore issues facing attorneys as we grapple with the ethical challenges of virtual mediation.
In particular, the following areas will be addressed:
Discussion of standards for mediation – 20 minutes
Ethical issues and disciplinary rules – 20 minutes
Improper negotiation tactics – 10 minutes
Virtual mediation ethical dilemma hypothetical – 10 minutes
Q&A
Moderator:
Hon. Ariel E. Belen (Ret.) - JAMS
Panelists:
Deborah A. Scalise - Scalise & Hamilton P.C.
Lewis Tesser - Tesser, Ryan & Rochman, LLP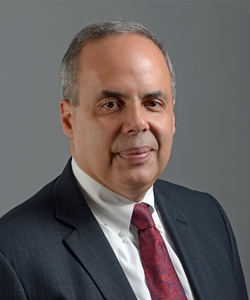 Administrative Law
Appellate
Business/Commercial
Construction
Employment
Entertainment and Sports
Estates/Probate/Trusts
Family Law
Franchise
Governmental Public Agency
Health Care
Insurance
International & Cross-Border
Personal Injury/Torts
Professional Liability
Real Property