Webinar Recording: LINK
CLE Documents: LINK

The past three months have pushed New York's legal community into a new reality of virtual negotiation, litigation and dispute resolution. Every stakeholder has had to become more flexible, creative and technologically savvy in order to keep the practice of law moving despite pandemic restrictions. Where there is a will, there is a way, and legal players continue to settle conflicts and make progress while discovering efficiencies and advantages—and keeping an eye out for novel concerns that arise when using remote platforms. Join our panel of esteemed judges, mediators, arbitrators, special masters and counsel from the defense and plaintiff's bars for a lively discussion on how our courts and private dispute resolution providers have adapted, adjusted and transformed.
Featured Speakers
Justice Driscoll (NYSC), Hon. Frank Maas (Ret.) (JAMS), Tracee Davis, Esq., and Jeremiah Iadevaia, Esq.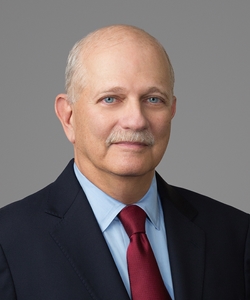 Aviation
Business/Commercial
Civil Rights
Class Action/Mass Tort
Construction
Employment
Federal Law
Financial Markets
Health Care
Higher Education & Title IX
Insurance
Intellectual Property
International & Cross-Border
Life Sciences
Maritime/Admiralty
Personal Injury/Torts
Professional Liability
Real Property
Securities
Settlement Master/Ombudsman