Dive In is a global movement in the insurance sector to support the development of inclusive workplace cultures. Its mission is to enable people to achieve their potential by raising awareness of the business case and promoting positive action for diversity in all its forms. JAMS Atlanta neutral Rebekah Ratliff, CCLS serves as co-leader of the Race Equity Committee for this event.
Dive In promotes year-round best practice in diversity and inclusion with tools and advice that culminate in an annual three-day festival in September. Events are hosted in insurance firms of all types and sizes, all around the world.
Sponsored Webinar Panel:
The Business of Belonging: Developing and Retaining Diverse Talent
1:00-2:30 PM EST | Thursday, September 23, 2021
There are many facets to developing, growing , and retaining diverse talent. Join us in this this discussion focused on racially diverse talent in our industry. We will take a deeper look at topics such as mentorship and sponsorship, attraction and recruitment, pay equity, and leadership visibility.
Host:
Margaret Milkint
| Managing Director & Global Insurance Practice Leader, Diversified Search Group
Speakers:
David A. Chang, CFA | Senior Managing Director, Partner, & Commodities Portfolio Manager, Wellington
Dr. Anthony C. Nelson | Dean, North Carolina Central University School of Business
Ronald Reeves | Chief Diversity Officer, AIG
Michelle Silverthorn | Founder & CEO, Inclusion Nation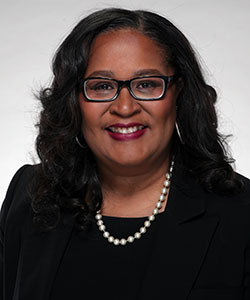 Business & Commercial
Construction
Construction Defect
Employment Law
Governmental/Public Agency
Higher Education & Title IX
Insurance
International & Cross-Border
Personal Injury/Torts
Securities