Join JAMS neutral,
Barbara A. Reeves, Esq., CEDS
, for an upcoming ABTL webinar surrounding arbitration.
Enough about pandemic jury trials; aren't we all in arbitrations right now? Unlike jury trials, arbitrations are not on hold during the pandemic, and what can and cannot be arbitrated is the current subject of hot debate both in the courthouse and the legislature. Join us as our panel examines new and not so new arbitration issues and explores how to craft an arbitration provision in settlement agreements that can really work for clients.
Speakers include:
Mirium Kim
Munger, Tolles & Olson LLP
Jason Lichtman
Lieff Cabraser Heimann & Bernstein LLP
Barbara A. Reeves
JAMS
Honorable Sallie Kim (moderator)
U.S. District Court, Northern District of California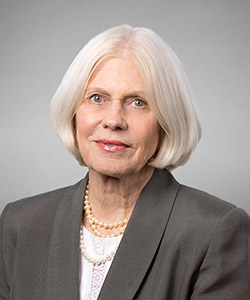 Antitrust
Business/Commercial
Cybersecurity & Privacy
Employment
Entertainment and Sports
Health Care
Higher Education & Title IX
Insurance
Intellectual Property
International & Cross-Border
Life Sciences
Real Property
Special Master Discovery Referee