UFS Faculty of Law and ILI SA Centre for Excellence are pleased to announce that you can now acquire the skills and knowledge to improve your understanding of mediation as an approach to dispute resolution. This short learning programme is designed for business executives, lawyers, government officials, judges and court administrators, and managers and administrators of educational, healthcare, and other institutions. Among topics to be discussed are commercial disputes, labour disputes, the emergence of the "multi-door courthouse" and medico-legal and professional sport disputes.
Training topics will include:
Why Alternative Dispute Resolution?
An introduction to mediation
The role, function and training of the mediator
Ethics of mediation and the social context
Court-Annexed Mediation: The Multi-Door Court House
Interesting areas of mediation: Mediation in the Context of Professional Sports Teams: A Case Study
Mediation of Commercial and Labour Relations
Mediation of Health Care Disputes
Embedding mediation into the organisational culture, processes and procedures of your institution
A Pan-African view of Mediation
The online delivery of the programme will include interactive online sessions, additional electronic material and recordings of sessions. Applications close on May 25, 2021.
Featured JAMS Speaker:

Hon. James "Jay" C. Francis IV (Ret.) | Thursday, June 17, 2021 | 11:00 AM - 1:00 PM EST

Program Speakers:
Hennie Erasmus | Registered Psychometrist, HPCSA; Qualified Commercial Mediator,UCT; Coordinator for Mediation Programmes, UFS
Drinnette du Randt | Attorney, Notary & Conveyancer, Qualified Family Mediator, IFM; Principal, School for Legal Practice
Willem Ellis | Research Fellow, Centre for Gender and Africa Studies, UFS; Qualified Commercial Mediator
Judge Mareena (Lani) Opperman | Judge, Free State Provincial Division High Court
Zetu Makamandela-Mguqulwa | Director, Conflict Dynamics; Ombud, University of Cape Town
Mahamed Rajah | Coach, Conflict Dynamics; Commission for Conciliation Mediation and Arbitration (CCMA); Judge, ICC international mediation competition; Coach, Centre for Effective Dispute Resolution (CEDR).
Marion Shaer | Director of Conflict Dynamics; Independent Mediation Service of South Africa (IMSSA); CCMA
Felicity Steadman | Director, Conflict Dynamics; IMSSA; CCMA; CEDR
Judge Ann Claire Williams | Retired Circuit Judge, United States Court of Appeals for the Seventh Circuit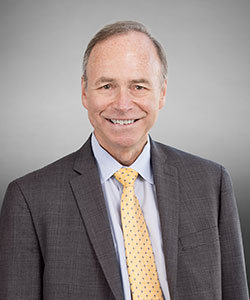 Business and Commercial
Civil Rights
Class Action and Mass Tort
Employment Law
Federal Law
Financial Markets
Higher Education & Title IX
Intellectual Property
Life Sciences
Special Master Discovery Referee