The CLM Annual Conference is the premier annual event for professionals in the claims and litigation management industries. The Conference is a tremendous mix of interactive educational sessions and fun networking events. Participants can select from more than 100 collaborative educational sessions focused on all facets of the industry. Premier Panels feature some of the top minds in the industry. The CLM Professional of the Year awards are presented, and attendees can participate in a fun run, golf scramble, round robin tennis tournament and community service events.
Featured Panels:
Moving the Needle — An Interactive DEI Networking Workshop | August 11, 2021 | 2:30 - 3:45 PM EST
We are past the point of awareness surrounding the issues of Diversity, Equity, & Inclusion and have now transitioned to a place of acknowledgement, solutions, and actionable items for change and accountability throughout our industry. Join this panel for a multi-dimensional workshop where attendees explore various diversity cohorts across various contemporaneous DEI challenges for a collaborative solution-oriented discussion. Workshop participants will engage in interactive exercises and share proposed solutions to common concerns in the DEI space. Results will be aggregated in real-time, then presented back to the audience to conclude the session with actionable take-aways that can be implemented to increase DEI implementation and effectiveness across our businesses.
Speakers:
Maria Elena Abate, Colodny Fass, P.A.
Elaine Fresch, Selman Breitman
Dwight Geddes, Metro Claims & Risk Mgmt
Rose Hall, AXA XL
Katherine Mast, Markel Service, Incorporated
Rebekah Ratliff, CCLS, JAMS
Effects of Unconscious Bias on Investigations, Litigation, and Negotiations | August 12, 2021 | 11:30 AM - 12:30 PM EST
Unconscious bias can affect the questions asked in statements or depositions, and it can influence how claims and litigation professionals approach negotiations and mediations. Using interactive exercises, presenters will show how an awareness of these biases can ultimately help improve claim outcomes.
Speakers:
Bert Dizon, Gallagher Bassett Services, Inc.
Dwight Geddes, Metro Claims & Risk Mgmt
Joe Hassinger, Galloway
Rebekah Ratliff, CCLS, JAMS
All's Well That Ends Well: Navigating Conflict Resolution | August 12, 2021 | 3:25 - 4:25 PM EST
With so many disputes handled outside the courtroom, it's clear that ADR is where the real money is won and lost. Led by veteran adjusters, ADR neutrals, and seasoned defense counsel, this session will offer practical strategies for attendees on how to best prepare their cases for maximum return for both in-person and virtual ADR sessions.
Speakers:
Jennifer Elowsky, Wolkin Curran LLP
Stacy L. La Scala, Esq., JAMS
Donna MacConnell, Lockton Companies, LLC
Franklin Turner, Rogers Townsend, LLC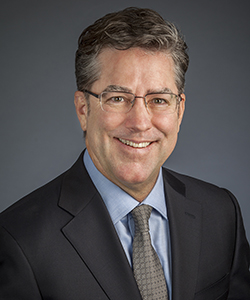 Business/Commercial
Construction
Construction Defect
Engineering and Construction
Higher Education & Title IX
Insurance
Professional Liability
Surety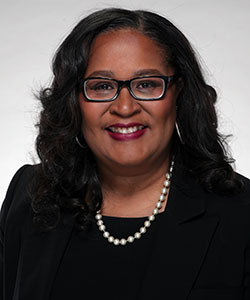 Business & Commercial
Construction
Construction Defect
Employment Law
Governmental/Public Agency
Higher Education & Title IX
Insurance
International & Cross-Border
Personal Injury/Torts
Securities