As the nation urgently seeks to prevent renters from losing their homes, the legal and judicial systems offer a viable path to effective eviction-prevention strategies. Even absent legislative changes, officials from the U.S. Department of Justice have made a national call to judges, attorneys and court administrators to institute protocols and practices that ensure household stability.
Join Enterprise as they explore the role the legal and judicial systems play in the eviction process, the impact of court policies and processes on residents, and the safeguards needed to ensure renters in your community can avoid eviction – and create a fairer playing field when eviction filings do happen. Their panel will share a range of strategies and best practices that leaders in the legal system and courts can implement to stem the tide of the pending eviction crisis and provide long-term stability for families.
This 90-minute webinar is the second in Enterprise's four-part series on innovative responses to prevent evictions and preserve affordable homes. The series examines the short and long-term impacts of eviction on families and the economic viability of the mom-and-pop owners who represent the nation's largest sector of property owners. Panelists will look at emerging best practices and innovations that promise to create a more equitable housing system. Stay tuned for dates and registration information on the next two events.
Panelists:
Eric Dunn | Director of Litigation, National Housing Law Project
Keith Ellison | Attorney General of Minnesota
Danielle Hirsch | Principal Court Management Consultant, National Center for State Courts
Hon. Annette M. Rizzo (Ret.) | Mediator, Arbitrator and Referee/Special Master, JAMS
Christine Stoneman | Chief Federal Coordination and Compliance Section, U.S. Department of Justice
Zach Zarnow | Principal Court Management Consultant, National Center for State Courts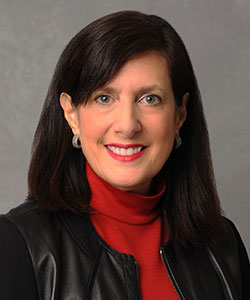 Business/Commercial
Civil Rights
Class Action/Mass Tort
Employment
Environmental
Insurance
Personal Injury/Torts
Product Liability
Professional Liability
Real Property
Special Master/ Discovery Referee