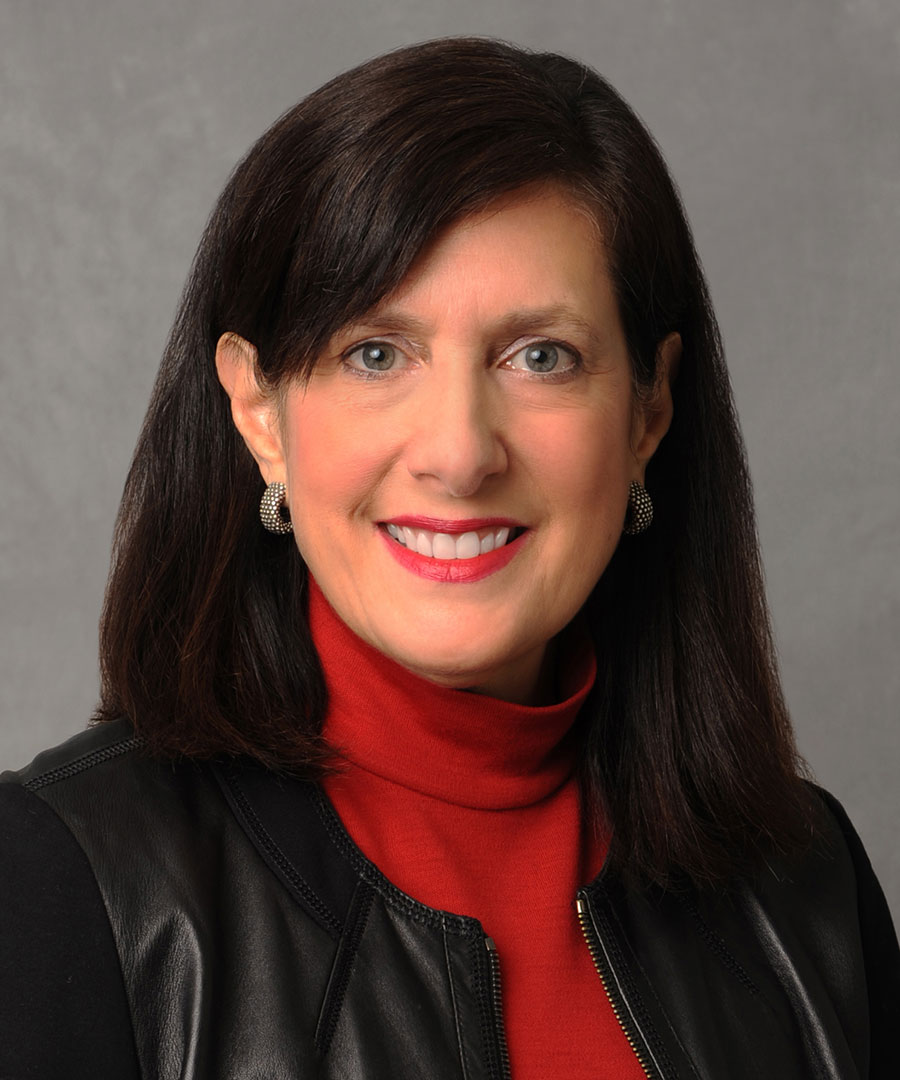 Hon. Annette M. Rizzo (Ret.)
JAMS Mediator, Arbitrator and Referee/Special Master
Hon. Annette M. Rizzo (Ret.) |
JAMS Mediator, Arbitrator and Referee/Special Master
Contact Case Manager
Doreen Lavery
1717 Arch Street Suite 3810
Philadelphia, PA 19103
T: 215-246-9494
F: 215-246-0949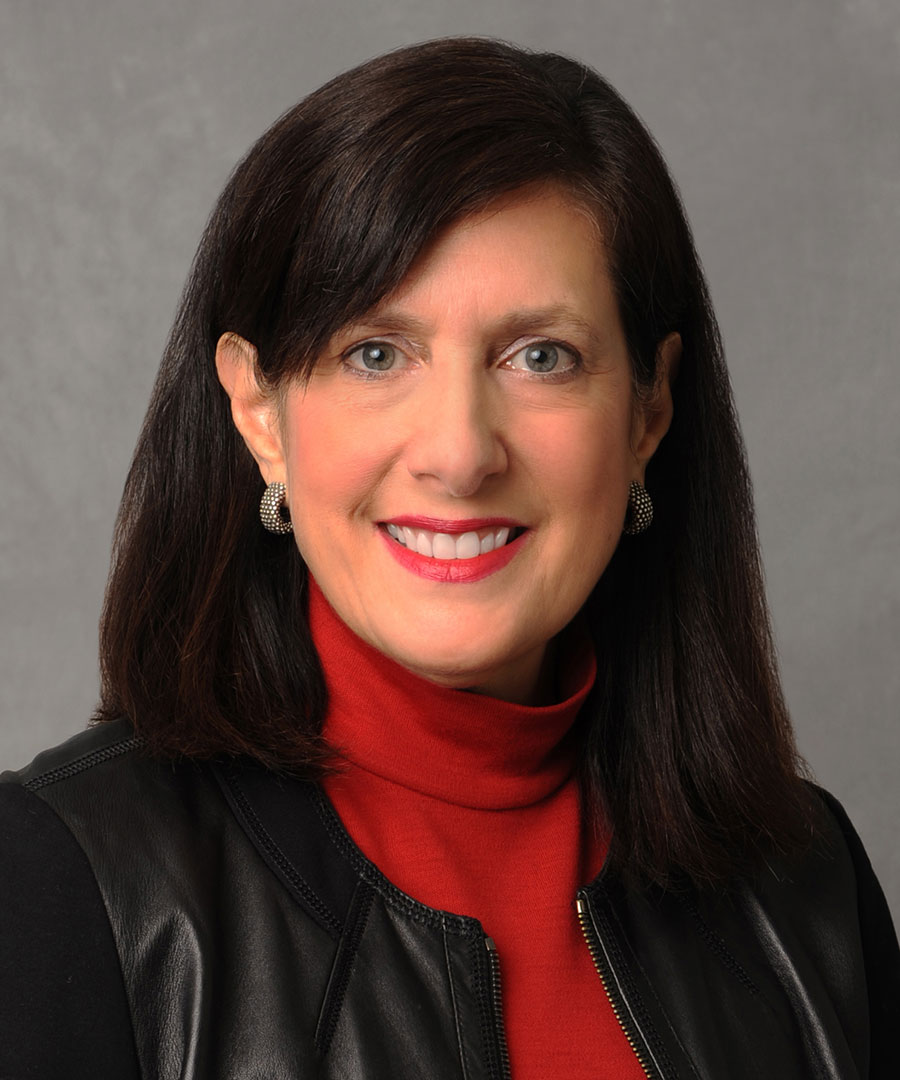 Hon. Annette M. Rizzo (Ret.)
JAMS Mediator, Arbitrator and Referee/Special Master
Contact Information
Doreen Lavery
1717 Arch Street Suite 3810
Philadelphia, PA 19103
T: 215-246-9494
F: 215-246-0949
General Biography
Practice Areas
Arbitration
Business/Commercial
Civil Rights
Class Action/Mass Tort
Employment
Environmental
Insurance
Personal Injury/Torts
Product Liability
Professional Liability
Real Property
Special Master/ Discovery Referee
Honors, Memberships, and Professional Activities
Background and Education
Hon. Annette M. Rizzo (Ret.) served as a Judge for 16 years in the First Judicial District, Commonwealth of Pennsylvania. She most recently served in the Trial Division, Civil Program for 11 years assigned to Motions Court rotation and the Complex Litigation Program with the majority of her time spent in the Civil Major Jury Trial Program where she oversaw a vast array of complex civil disputes. Prior to her tenure on the bench, Judge Rizzo acquired a wide range of experience tied to the corporate, public, and private sectors including her work as litigator for a prominent Mid-Atlantic firm that is the oldest continuous law firm in the United States, as Senior Counsel at one of the largest global providers of insurance, and serving as an Assistant City Solicitor for the City of Philadelphia.
In 2008, Judge Rizzo developed the Court's Residential Mortgage Foreclosure Diversion Program. The program, which continues today, is a pioneering achievement of ADR as it brings together, in conference, homeowners, lenders, attorneys, and housing counselors in an effort to keep city residents in their homes. The court-annexed mediation program has been a model for similar programs in Pennsylvania and in other jurisdictions in states such as NJ, NY, KY, IL, MD, and DE.
Judge Rizzo has testified about the Program before TARP, the Senate Judiciary Committee, and the U.S. House of Representatives. She was a panelist at a White House conference invited by the United States Department of Justice and the U.S. Vice President Biden's Middle Class Task Force. Judge Rizzo continues to speak nationally about the program at trainings for the judiciary, government agencies, mortgage finance companies, public interest entities, lender servicers, and in academia. These diverse organizations include the Federal Reserve, the Federal Trade Commission (FTC), the Federal Deposit Insurance Corporation (FDIC), the Federal Reserve Bank of Chicago, the Federal Reserve Bank of Philadelphia, the National Low Income Housing Coalition, NeighborWorks America, Consumer Financial Protection Bureau (CFPB) and many others. Internationally, Judge Rizzo participated in a European Union Conference and CLE program in Italy regarding the merits of Alternative Dispute Resolution, the Foreclosure Diversion Program, and international mediation systems.
At the invitation of Philadelphia's City Council in 2020, Judge Rizzo joined a creative team that developed an innovative Eviction Prevention & Diversion Program modeled after the successful Mortgage Foreclosure Diversion Program which she established and oversaw during her tenure on the bench. This inclusive team was composed of City of Philadelphia representatives, Housing Counselors, and members of the Public Interest Law sector, the Landlord bar and CORA Good Shepherd Meditation (CORA GSM), among others.
This new, collaborative and highly effective program leverages the powerful benefits of ADR to offer relief to the full range of stakeholders suffering from the adverse impacts of the COVID-19 pandemic. CORA GSM oversees pre-filing mediation sessions conducted by skilled volunteer mediators who are specially trained to handle these matters. More than twenty JAMS neutrals nationwide have volunteered to participate in this pro bono effort to offer assistance to landlords and tenants and help them negotiate sustainable deals. The program has received recognition and widespread media coverage praising this practical and responsive program as a national model. Selected articles can be found in the "Professional Activities" section of this biography.
Just prior to taking the bench, Judge Rizzo worked for seven years as Senior Counsel at CIGNA Companies where she oversaw coverage litigation involving mass tort, environmental, and long-term exposure claims. She coordinated litigation management of underlying mass tort cases and oversaw multiple initiatives in the Government Affairs Division. Prior to her tenure at CIGNA Companies, Judge Rizzo served with the Philadelphia Office of the City Solicitor and then in the Litigation Department of the law firm of Rawle & Henderson, where she gained experience in litigation in matters involving general casualty, toxic tort, defamation, product liability, medical malpractice, correctional health care, and civil rights.
Judge Rizzo currently serves as an Adjunct Professor for the Temple University School of Law State Court Clinical Program, which she developed in 2007.
ADR Experience and Qualifications
In her experience on the bench and in private practice, Judge Rizzo has acquired a tremendous variety of ADR experience, including:
As a Judge in the First Judicial District, she presided over 650 civil trials covering a wide range of practice areas
Created and oversaw the First District Residential Mortgage Foreclosure Diversion Program, a landmark achievement in ADR
As Senior Counsel at CIGNA Companies, participated in arbitrations and mediations as counsel to the client
Prior to her judicial career, she served as a certified arbitrator in both the Federal and State Court arbitration programs
As a litigator at Rawle & Henderson, participated in mediations and arbitrations
Representative Matters
Business/Commercial

Breach of contract and indebtedness, civil forfeitures, commercial foreclosures, corporate and business governance, declaratory judgments, discovery disputes, fraud, indemnification and contribution, injunctive relief, insurance claims, partnerships/joint ventures, premises liability, replevin, shareholder disputes, unfair/deceptive business practices, consumer finance litigation

Civil Rights

Correctional health care; police misconduct

Class Action/Mass Tort

Auto product liability, civil rights, environmental disasters, insurance settlements and funds, mass property damage, medical device product liability, pharmaceutical product liability

Employment

Discrimination, including, race, gender, age, disability, religion, national origin, and sexual orientation; employment contract disputes; FELA; labor-management relations and labor disputes; non-competition; trade secrets, retaliation; sexual harassment; wage and hour claims; whistleblower; wrongful termination

Environmental

Complex coverage litigation, superfund

Insurance

Insurance and reinsurance issues, including those relative to claims, subrogation, policy language, regulation, and business strategy

Personal Injury/Torts

Catastrophic injury; medical malpractice; nursing home litigation; wrongful death; product liability; premises liability (commercial and residential); industrial accidents; environmental; workplace accidents arising out of workers compensation claims; automotive; heavy machinery; medical; dental; failure to diagnose; birth injuries; burn injuries; construction site injuries

Professional Liability
Real Property

Zoning, partitions ejectment, foreclosure
Honors, Memberships, and Professional Activities
Court Awards for Mortgage Foreclosure Program:

Government Participation Award – VIP
Justice Achievement Award, National Association for Court Management
John Neufeld Award, Atlantic Association for Court Management

Individual Honors:

The Justinian Society of Philadelphia, Justinian Member of the Month, February 2021
The Honorable Louis H. Pollak Award, 2018
National Association of Retail Collection Attorneys (NARCA), Don Kramer Award, 2014
William J. Brennan, Jr. Distinguished Jurist Award, Philadelphia Bar Association, 2009
Golden Crowbar Award, Pennsylvania Conference of State Trial Judges, 2009
Louis J. Goffman Award for pro bono service, Pennsylvania Bar Foundation, 2009
Judge Lisa A. Richette Outstanding Woman in the Law Award, Justinian Society, 2008
VIP People's Choice Award, Philadelphia Bar Association, 2009
Leadership Award, Housing Alliance of Pennsylvania, 2009
Co-Recipient of Pennsylvania Legal Aid Network Excellence Award, Pennsylvania Legal Aid Network, Inc., 2009
Community Legal Services Champion of Justice, 2009
Good Deeds Award, Real Property Section, Philadelphia Bar Association, 2008
Take the Lead Award, Girl Scouts of America, 2010

Professional Activities:

Completed Virtual ADR training conducted by the JAMS Institute, the training arm of JAMS
Chair, Philadelphia Court of Common Pleas, Civil Rules Committee, 2014
Member, Women's Law Caucus, Temple University Beasley School of Law, 2007
Philadelphia Bar Association, Co-Chair, Fee Dispute Committee, 1998; Co-Chair, Membership Committee, 1997
Advisory Board Member, Consumer Financial Protection Bureau (CFPB), 2011-Present
AMICI of the Center for Italian Studies, University of Pennsylvania, 1983-2000
The Justinian Law Society, Board Member, 1990-1997
Member, Philadelphia/Florence Sister Cities Committee, 1989-1998
Lawyers' Club, Member 1992–present; Board of Directors, 1992-1995
Adjunct Professor, Temple University School of Law State Court Clinical Program, which Judge Rizzo developed in 2007
Member, Temple Law Alumni Association
Member, Civil Gideon Task Force, Philadelphia Bar Association
Board Member, Philadelphia Volunteers for the Indigent Program
Member, The Temple American Inn of Court, former Board President
Member, City of Philadelphia's Airport Advisory Board
Member and Board Vice-Chair, Casa Farnese – oldest Housing and Urban Development (HUD) subsidized independent senior living facility

Selected articles related to the Philadelphia Eviction Prevention & Diversion Program:
Background and Education
Judge, First Judicial District, Commonwealth of Pennsylvania, 1999–2015
Presiding Judge, Residential Mortgage Foreclosure Diversion Program of the First Judicial District, 2008-2015
Senior Counsel, Legal & Public Affairs, CIGNA Companies, 1992-1998
Senior Associate, General Litigation Unit, Rawle & Henderson, 1985-1991
Assistant City Solicitor, Claims Division, General Trials Unit, Philadelphia City Solicitor, 1983-1985
Law Clerk to the Honorable Peter F. Varia, Office of the U.S. Attorney, 1981-1983
J.D., Temple University School of Law, 1983
United States Department of Justice, Honors Program, 1982
B.A., University of Pennsylvania, 1980
"Hon. Rizzo was excellent. She acknowledged the strengths and weaknesses of the case and kept the parties focused even as it grew late in the day. Her tenacity and skill were key to getting the case resolved."
"Our mediator, Judge Rizzo, was absolutely top-notch. She was super-prepared, knowledgeable, and pushed us in a very firm but reasonable and friendly way. I highly recommend her."
"Hon Annette Rizzo did an outstanding job facilitating the entire mediation. I will certainly request her services again."
"Judge Rizzo is excellent in every way."
"Judge Rizzo did an excellent job. I am very likely to engage her services again."
"Judge Rizzo was terrific. She worked extraordinarily hard to get the matter resolved."
"Judge Rizzo did an excellent job. I highly recommend her to others and would use her again in the future."
"Judge Rizzo is the best. This was a complex case with lots of moving parts and lots of history, and Judge Rizzo managed to settle it fairly."
HOME OFFICE

Philadelphia, Pennsylvania
1717 Arch Street, Suite 3810, Philadelphia, PA 19103
View Location Details
Upcoming Events
Past Events
Disclaimer
This page is for general information purposes. JAMS makes no representations or warranties regarding its accuracy or completeness. Interested persons should conduct their own research regarding information on this website before deciding to use JAMS, including investigation and research of JAMS neutrals. See More
Search our global directory of mediators, arbitrators and ADR professionals.
FIND A NEUTRAL