Program Recording: LINK
Program Materials: LINK

In international commercial dispute resolution there has been a groundswell of interest in employing alternative dispute resolution (ADR) processes—particularly mediation and arbitration—in various formats. A growing number of arbitral institutions support the use of stepped or tiered dispute resolution arrangements, or resort to mediation during the course of arbitration. In some legal traditions (including China, Japan, or Germany), it is expected that arbitrators may shift to the role of mediator (or at least engage directly with the parties in settlement discussions) in the course of resolving a dispute. In other places, combined roles like single-neutral "arb-med" or "med-arb" are widely disfavored. Despite this, many arbitrators and mediators have experience "switching hats", providing parties with a hybrid dispute resolution process.
This webinar will introduce advocates to 'best practices' in med-arb and arb-med. Topics covered will include:
Forms of interplay between arbitration and mediation.
How to draft tiered ADR clauses that provide for mediation followed by arbitration or mediation during arbitration.
Whether and how to effectively combine arbitration and mediation mid-way through a proceeding, including whether to do so using the same neutral.
New practice guidance for med-arb or arb-med-arb, such as the JAMS Stipulation for Mediation Followed by Arbitration, the SIAC-SIMC Arb-Med-Arb Protocol, and the Practice Guidelines of the International Mediation Institute (IMI) International Task Force on Mixed Mode Dispute Resolution.
Considerations relating to the enforcement of mediated settlement agreements as consent arbitration awards under Section 30 of the Arbitration & Conciliation Act 1996.
Introduction:
Manuj Bhardwaj, International Lawyer & Executive Secretary, INALP – New Delhi, India
Moderator:
Prachi Mehta, Mediator & Founder, TAG ADR Group – New Delhi, India
Speakers:
Hiro N. Aragaki, FCIarb, International Arbitrator & Mediator, JAMS – London, UK
Thomas J. Stipanowich, International Arbitrator & Mediator, JAMS – Los Angeles, USA
Moazzam Khan, Head of Global Litigation, Nishith Desai Associates – New Delhi, India
Chitra Narayan, Independent Mediator & Faculty at Daksha Fellowship – Chennai, India
Business & Commercial
Employment
Financial Markets
International & Cross-Border
Personal Injury/Torts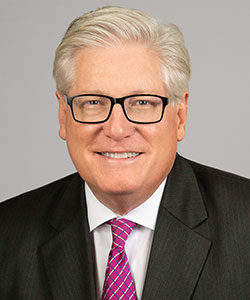 Business & Commercial
Construction
Construction Defect
Engineering & Construction
International & Cross-Border
Special Master/Discovery Referee