With the advent of COVID, more and more disputes are being resolved through mediation. However, as mediations become more prevalent, the practice of mediation is still listed as a field in the United States instead of a profession. We are going to talk about the efforts that are taking place to "professionalize the field" and put mediation in its rightful place as a legitimate, recognized method of dispute resolution.

Moderators:
Jeff Kichaven | Jeff Kichaven Commercial Mediation
Jean Lawler | Lawler ADR Services, LLC
Panelists:
Lorraine M. Brennan, Esq. | Arbitrator/Mediator, JAMS
Dr. Jack R. Goetz, Esq. | President MC3
Jason Harper | Vice President, MC3
Lorraine Brennan is an experienced dispute resolution professional with law firm (partner and associate) level complex commercial dispute resolution experience and international and domestic arbitration expertise and mediation and other ADR expertise.
Jason Harper is a professional, MC3 certified mediator that specializes in education and employment/workplace mediation. He is currently the Vice President of MC3. Prior to that, he was the President of SCMA, one of the largest associations of mediators in the United States.
Jack Goetz is a lecturer in law at USC Gould School of Law, teaching Mediation Theory and Practice. As a neutral, Dr. Goetz serves the public privately as well as serving on various public panels, including serving as an arbitrator and mediator and vice chair for the LACBA's Attorney-Client Mediation and Arbitration Services, an arbitrator for the Financial Industry Regulatory Association (FINRA), and a mediator for the Ventura County Superior Court.
Mr. Harper has requested that you consider donating to his preferred food bank, The Long Beach Rescue Mission. More information can be found at: http://www.lbrm.org
Ms. Brennan hopes that you'll consider her preferred charity, Donors Choose at: https://www.donorschoose.org
Please Direct any questions to
Natalie Armstrong-Motin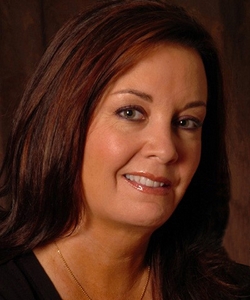 Bankruptcy
Business Commercial
Employment
Intellectual Property
International & Cross-Border