New Strategies | New Risks | New Opportunities
Insurance has entered a new era. One where innovation is no longer an option, but a must. As an industry, we have transformed more over the last year than previously thought possible--yet it's just the beginning.
Join 1,000+ of your peers from across the insurance ecosystem at Reuters Events:
The Future of InsuranceEurope 2021
to decide the key strategies your organisation must use to gain a competitive edge in our digital marketplace and pioneer a brighter future for the European insurance industry.
Featured Panel:
Live Panel Discussion: Impress Customers with Relevant Products & Seamless Experiences
November 5, 2021 | 12:55 - 1:25pm CET
Topics:
Claims holds the key to success: make your claims journey a true competitive advantage by ensuring a smooth experience when customers need it most
Listen and adapt to the voice of the customer, integrating multiple sources of data and insight to create relevant products that truly address their needs, wants and expectations
Ensure you're reaching every customer with an optimal channel mix that balances the need for new, convenient digital innovation with the tried and tested methods that various customer demographics still prefer
Moderator:
Rebekah Ratliff, CCLS
|
Mediator/Arbitrator
, JAMS
Speakers:
Giuseppe Di Riso | Key Account Manager - Director, Globals Division, Swiss Re
Philipp Gmür | CEO, Helvetia Group
Olly Venables | Strategic Client Solutions Director, Charles Taylor InsureTech

Steven Zuanella | Group Chief Digital Officer, Generali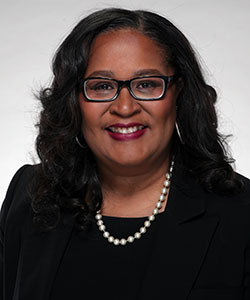 Business & Commercial
Construction
Construction Defect
Employment Law
Governmental/Public Agency
Higher Education & Title IX
Insurance
International & Cross-Border
Personal Injury/Torts
Securities