Hon. James "Jay" C. Francis IV (Ret.)
will be featured in this day-long webinar program discussing wage and hour compliance and litigation -- addressing minimum wage, overtime and overtime exemptions, employee classification, overtime rates of pay, and unpaid time work -- which continues to be critically important to both employers and employees. Attorneys, as well as human resources and compliance personnel, must stay up to date on the latest legal developments; be informed about U.S. Department of Labor and key state initiatives and regulatory changes; and, understand the new wage and hour issues resulting from the reconfigured work arrangements in response to the COVID-19 pandemic.
Attorneys will obtain skills credit for learning how to calculate damages in a wage and hour case, and also will hear from experienced practitioners about strategies to secure or to defeat class and collective action litigation claims. Finally, test your understanding of which Rules of Professional Conduct may be implicated in wage and hour claims, and earn ethics credit while doing so.
Attendees will learn:
The latest updates in wage and hour case law
The impact of the 2020 election on the U.S. Department of Labor's regulations, guidance and policies, and what experts are expecting in the future
How the COVID-19 pandemic has affected wage and hour compliance, and the most common challenges posed by the reconfigured work arrangements
Critical strategies to secure or to defeat class and collective actions in litigation claims
Understanding wage and hour damages, and the strategies for either limiting or maximizing damages
The ethical boundaries in addressing wage and hour claims, both before and during litigation
This program is designed for all practitioners who are involved in wage and hour issues, at all knowledge and experience levels, whether from the perspective of outside counsel or in-house counsel in the private and public sectors, labor union attorneys, representatives of individuals or groups of employees, or human resources and corporate compliance executives and representatives. Litigators, government regulators and advisors, judges, arbitrators and mediators in the wage and hour area will also find this program particularly valuable.
Featured JAMS Speaker:
Hon. James "Jay" C. Francis IV (Ret.)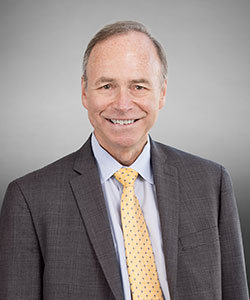 Business and Commercial
Civil Rights
Class Action and Mass Tort
Employment Law
Federal Law
Financial Markets
Higher Education & Title IX
Intellectual Property
Life Sciences
Special Master Discovery Referee