Physicians Legal Issues: Healthcare Delivery & Innovation Conference (PLI) is a joint continuing legal education (CLE) and continuing medical education (CME) event designed for attorneys and physicians who work in healthcare and closely aligned industries. Whether you're just starting your career or have decades of experience, this conference will provide valuable insight and strategies to improve your practice.
Featured JAMS Session:


Impacts of a Pandemic on the Hearts, Minds and Health of Medical Professionals
Thursday, September 15 | 10:35 - 11:35 AM
COVID and its overwhelming demands have had deleterious impacts, both short-term and long-term, on the practice and well-being of medical professionals. This presentation will explore the nature and extent of the pandemic's effect on healthcare providers, including provider burnout and mental health challenges, staffing and coverage issues, provider safety concerns and protocols, contracting and compensation issues, and the relationship between health systems and specialty provider groups. The panel will also offer insights on statutory and regulatory frameworks affecting these issues.
Featured Speakers:
Brian C. Betner | Hall, Render, Killian, Heath & Lyman
Annie Chang Lee | ArentFox Schiff
Christopher Keele, Esq. | JAMS
Keith Parrott | Ascension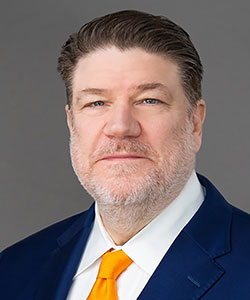 Business & Commercial
Environmental Law
Health Care
Personal Injury/Torts
Product Liability
Professional Liability
Real Estate & Real Property