Join us in Philadelphia for this year's Annual Meeting of The Sedona Conference Working Group on Electronic Document Retention and Production (WG1) to dialogue on the latest work product from WG1 and hot-button topics in the electronic discovery field. WGI will be joined by U.S. District Judges Robert Dow and Iain Johnston of the Northern District of Illinois, and Gene Pratter and Cynthia Rufe of the Eastern District of Pennsylvania; U.S. Magistrate Judge Katharine Parker of the Southern District of New York; and retired state court judge, Jerome Abrams of Minnesota, and Judge Jane Manning of Georgia.
Featured JAMS Session:


Voices from the Bench: The Judicial Perspective for 2022 and Beyond
October 28, 2022 | 8:30 - 10:00 AM EST

This session offers a variety of judicial perspectives about issues that are trending in the field, including:


Ethical obligations regarding eDiscovery competence – with 40 states having adopted some form of technological competence requirement, is attorney competence in eDiscovery improving?
Is the proliferation of cloud services and syncing of data across systems making preservation easier or more problematic?
What is and isn't working for ESI protocols?
Sanctions beyond 37(e) – what additional remedies are available for misconduct that doesn't fit within the scope of FRCP 37(e)?
Is ephemeral messaging generally viewed with suspicion by courts?

Featured Panel:

Jerome B. Abrams, Retired Judge, First Judicial District Court, Minnesota
Hon. Robert M. Dow Jr.
Hon. Iain Johnston
Hon. Jane P. Manning
Claudia Morgan
Hon. Gene E.K. Pratter
Hon. Cynthia M. Rufe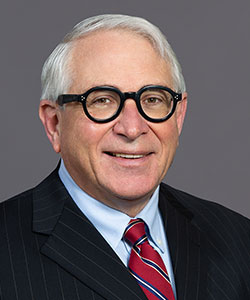 Agribusiness & Food Law
Business & Commercial
Class Action & Mass Tort
Employment Law
Insurance
Personal Injury/Torts
Professional Liability