The ABI is excited to welcome back the in-person Northeast Bankruptcy Conference and Northeast Consumer Forum! The advisory board has assembled a roster of great speakers on a wide variety of timely topics that offer something for everyone over the four day conference session.
Featured Session:
So You Think You Can Mediate: A Guide to Upping Your Game
June 15 — 9:30-10:45 AM


This panel will cover assessing and negotiating a fee structure, how to prepare for the mediation, guiding participants toward making mediation statements useful, and tips for breaking the impasse.
Hon. Joan N. Feeney (Ret.) - JAMS, Boston
Hon. Louis H. Kornreich (Ret.) - Bernstein Shur, Maine
Richard E. Mikels - Pachulski Stang Ziehl & Jones, New York
Hon. James J. Tancredi - US Bankruptcy Court (D. Conn.), Hartford

Featured JAMS Speaker: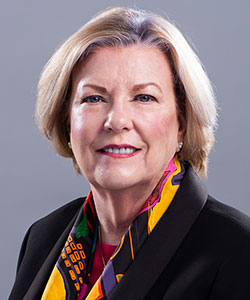 Accounting Finance
Appellate
Bankruptcy
Business/Commercial
Estate Probate Trusts
Family Law
Federal Law
Professional Liability
Real Estate & Real Property