Is mediating something you want to do? Are you thinking of taking mediation training? Wondering how to get started after that training?
There is an expanding interest in mediation and new opportunities available in 2022. The New York State Court system has instituted presumptive mediation and the pandemic has made remote sessions a new norm. This interactive seminar will discuss what mediating entails today and its likely future role in New York's legal community.
The panelists are mediators with very different backgrounds and current positions who will share experiences and offer concrete, practical advice. They will cover the various types of mediation and fields in which mediation is most utilized, including ombuds work. Volunteer and paid opportunities for mediators will be explored. There will be ample time for questions and answers.
Agenda:
9:00 - 9:25 AM | Introduction and Basics
Nancy Kramer, Esq.

9:25 - 10:15 AM | Different Pathways to a Mediation Career: Who We Are, How We Got Here AND Where We Are Now
Academia and the CUNY Dispute Resolution Consortium - Maria R. Volpe, Ph.D.
Family/Divorce Law and Mediation - Glenn E. Dornfeld
Moving from Commercial and IP Litigation to ADR - Theodore K. Cheng
Moving from Public Sector Practice to JAMS - Nancy Kramer
New York State Court System Career - Daniel M. Weitz

10:15 - 10:40 AM | ADR in New York State Courts
Daniel M. Weitz with panel

10:40 - 10:50 AM | Break

10:50 - 11: 20 AM | Video-Conferencing Mediations
Theodore Cheng leads panel

11:20 - 11:45 AM | How Does Mediation Fit For You?
Whole Panel
Consider your goal(s)
Incorporating mediation into a litigation practice
Using mediation as part of another career-—arbitration, ombuds work, collaborative law, teaching, administration, HR
Maximizing past expertise and relationships
What makes a good mediator? What makes a successful mediator? How do they differ?
Building relationships: Attending events, going to seminars, joining committees and beyond
Can mediation be a first career?
11:45 AM - 12:00 PM | Audience Questions & Discussion
Entire Panel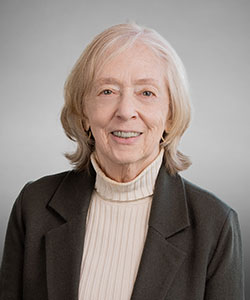 Business/Commercial
Employment
Family Law
Higher Education & Title IX
Personal Injury/Torts
Real Property