The
2022 CLM Annual Conference
promises to electrify attendees and re-ignite their passion for a fulfilling career in claims resolution and litigation management. Gather with colleagues in Coachella Valley to experience all the best of the CLM way of networking with some decidedly amped up twists.
Featured Programs:
The Price Is Right: Claims and Conciliation Edition
Session 1 | March 24, 2022 | 10:30 - 11:30 AM PST

Alternative Dispute Resolution touches everything. Conflicts arise in our personal and professional lives, no matter how much we try to avoid them. Join this session for a fun game show-style presentation that demonstrates how the ADR process as a tool, is a game of skill and chance based on facts, figures and focus. Developing skills and techniques to diffuse disputes are imperative, from cradle to corporate. Even children can be taught to make decisions about how to diffuse rising temperatures. No matter the age, knowing the facts, answering questions and the proper use of reality testing can soften even the hardest positions. There is a psychology to negotiating. Intentional decision-making, fact-finding and strategic communications is the key to turning a boiling dispute into a brewing settlement. Watch as claims professionals, lawyers and mediators navigate a sea of conflict and test scenarios to get to a desirable end result. Don't miss this audience-engaging battle that can only end in proving that a case really is worth what it settles for.

Featured Panelists:
Chevon Brooks | Brooks & Berne PLLC
Bert Dizon | Gallagher Bassett Services, Inc.
Yvonne Hill-Planter | Sedgwick
Rebekah Ratliff | JAMS

DEI Workshop - Gender Equity in Law Firms: Female Leaders and Their Journey to Success
Session 5 | March 25, 2022 | 9:30 - 10:30 AM PST

Join us for a multi-dimensional workshop where attendees will have a collaborative solution-oriented discussion that focuses on the importance of listening, learning, and driving measurable change to build diverse, inclusive, and mentally healthy gender equal workforces elements that are critical in today's climate. Workshop participants will engage in interactive exercises and share proposed solutions to this topic in the DEI space. Results will be aggregated in real-time then presented back to the audience to conclude the session with actionable take-aways that can be implemented to increase DEI implementation and effectiveness across our businesses.

Featured Panelists:
Avery Barrett | On the Border
Kirsten Kaiser Kus | Bryce Downey & Lenkov LLC
Rebekah Ratliff | JAMS

The Intersection of Builders Risk, CGL, Professional Liability, and Subcontractor Default Coverage
Session 5 | March 25, 2022 | 9:30 - 10:30 AM PST


Builders risk, commercial general liability (CGL), professional liability, and subcontractor default coverages all serve an important risk protection role for stakeholders in a construction project; and claims and litigation often arise that potentially trigger many or all of these coverage forms. Formulation of a global resolution strategy requires an understanding of the scope of coverages as well as the subrogation rights that may remain, potentially jeopardizing the goal of global resolution. This session is designed to provide an overview of the scope of protection provided by the different coverages, identify common issues arising in a complex construction claim/litigation context, and offer discussion of coverage application and issues. Utilizing a hypothetical fact pattern to facilitate discussion and analysis of the key issues for each type of coverage, presenters will offer a variety of perspectives.

Featured Panelists:
Keith Koeller | JAMS
Peter J. Mintzer | Selman Breitman
Kenna Plangemann | Suffolk Construction Company, Inc.
Karen Rice | AXA XL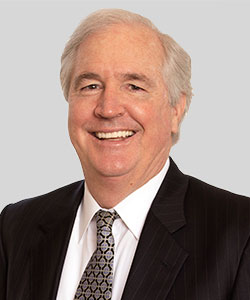 Business & Commercial
Construction
Construction Defect
Insurance
Personal Injury/Torts
Real Estate & Real Property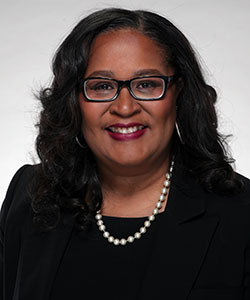 Business & Commercial
Construction
Construction Defect
Employment Law
Governmental/Public Agency
Higher Education & Title IX
Insurance
International & Cross-Border
Personal Injury/Torts
Securities