This two-day Academy program brings together an outstanding panel of distinguished and well-known commercial litigators, current and former in-house counsel and judges, who will provide you with valuable insights on federal and state commercial litigation – from choosing the proper venue through the appellate process. There will be a focus on litigating commercial cases efficiently. You will receive training and enhance your skills in all aspects of commercial litigation; from drafting the pleadings and seeking injunctive relief, through disclosure and discovery (including expert discovery and e-Discovery), and finally to the trial and the appeal. The faculty will also discuss key ethical and evidentiary issues confronted by the commercial litigator.
JAMS neutral
Hon. Anthony J. Carpinello (Ret.)
will be speaking on the panel titled "Critical Civil Appeals." This panel will take place on Friday, November 4th between 3:15 pm and 4:05 pm ET. The speakers will address soft skill tips on approaching appellate work and will be encouraged to share some war stories.
Featured JAMS Neutral: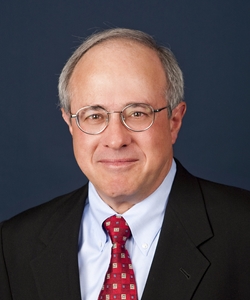 Appellate
Banking
Banking
Business/Commercial
Class Action/Mass Tort
Employment
Entertainment
Financial Markets
Health Care
Insurance
Intellectual Property
Real Property
Securities