Join
Hon. Gail S. Tusan, Senior Judge
at the Georgia Bar's newly reimagined and completely virtual
2022 Arbitration Forum
.
This year's Forum will be
divided into two virtual sessions with separate registrations
–
participants may register for one or both sessions
. The morning session is geared toward lawyers and new arbitrators dipping their toes into this form of dispute resolution; the afternoon designed with more seasoned arbitrators and litigators in mind.
Program Agenda
Arbitration Fundamentals | Morning Sessions
9:30 - 10:30 AM ET |
Getting Into and Out of Arbitration
Valerie Strong Sanders | Eversheds Sutherland
10:30 - 11:30 AM ET |
What to Expect from Your Arbitrators
Melinda Holladay | Cooper Holladay Dispute Resolution
Henry Quillian | Taylor English
11:30 AM - 12:30 PM ET |
A Young Attorney's Guide to Successful Arbitrations
1:30 - 2:30 PM ET |
Recent Trends in International Arbitration
R. David Gallo | Krevolin & Horst
Shelby Guilbert | McGuire Woods
Rebecca Lunceford Kolb | Councill, Gunnemann & Chally
2:30 - 3:30 PM ET |
AAA Arbitrator Survey Findings: Insights Into Maximizing Economy and Efficiency in Arbitration
Linda Beyea | American Arbitration Association
Charles Dorsey | American Arbitration Association
3:30 - 4:30 PM ET |
Arbitrators, Lend Me Your Ear: Litigators' Feedback

Von Dubose | Dubose Miller
Randy Hafer | Kilpatrick Townsend
John Jett | Kilpatrick Townsend | Facilitator
Alexandra Peurach | Alston & Bird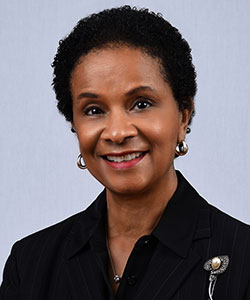 Business & Commercial
Construction
Employment Law
Family Law
Health Care
Higher Education & Title IX
Insurance
Personal Injury/Torts