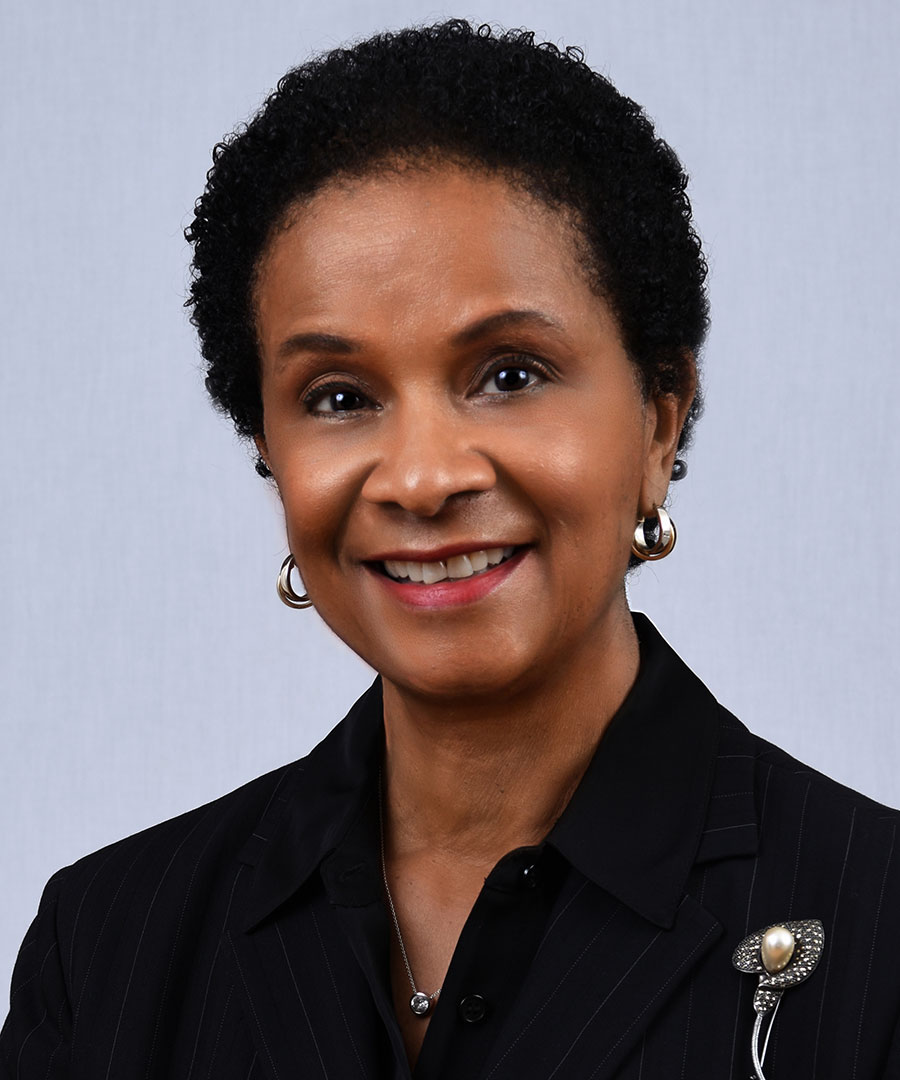 Hon. Gail S. Tusan, Senior Judge
Hon. Gail S. Tusan, Senior Judge
General Biography
Practice Areas
Business & Commercial
Construction
Employment Law
Family Law
Health Care
Higher Education & Title IX
Insurance
Personal Injury/Torts
Honors, Memberships, and Professional Activities
Background and Education
Hon. Gail S. Tusan, Senior Judge brings more than 30 years of judicial service in various Georgia jurisdictions to her practice at JAMS. Most recently, Judge Tusan retired from her sixth elected term as a superior court judge in Fulton County. During her time on the superior court, Judge Tusan served two successful terms as chief judge, and played an active role in the design and launch of the Family Division, which implemented a case management system featuring mediations and judicially hosted settlement conferences where she also served for over a decade.

Since joining JAMS, Judge Tusan has served as mediator and arbitrator for disputes involving commercial contracts, real estate disputes, distributor/supplier agreements, family business and family law matters, FLSA and employment contracts and discrimination and civil rights issues. Many of these matters have involved multiple parties. Recently, Judge Tusan has handled several matters using video technology to allow for ADR processes to be conducted remotely.

Judge Tusan's diverse career and extensive legal and community service have garnered her a reputation for building consensus during disputes and forging partnerships among the legal community, government and the public they serve. She is frequently asked to participate in educational programming for the legal community.

Prior to joining the bench, Judge Tusan practiced civil litigation in a variety of areas, including intellectual property, unfair competition, franchise law, family law and other general business matters.
ADR Experience and Qualifications
Regularly hosted judicial settlement conferences as an alternative to trial
Served 30 years on various Georgia courts, presiding over thousands of civil, family and criminal cases spanning numerous subject areas
Served as Fulton County Superior Court's first deputy chief judge
Served two terms as chief judge of the Fulton County Superior Court
Served 10 years in the Family Division of the Fulton County Superior Court and as chief judge of the Family Division
Chaired the Fulton County ADR Board
Representative Matters
Business & Commercial

Served as arbitrator in a dispute regarding fraud and deceptive practices regarding the sale of previously-owned vehicles
Served as mediator in a partnership dissolution dispute involving an event production company that included issues of business valuation and partnership buy-out
Served as arbitrator in dispute related to claims of fraudulent inventory of automotive resale lot
Managed cases involving factoring receivables, breach of contract, breach of consulting agreements, products liability, lease to purchase options, dissolution of professional partnerships, insurance claims, subrogation and indemnification matters, covenants not to compete and trade secrets, and fair dealing disputes

Construction

Served as arbitrator in a construction defect dispute between homeowners and a national retail home improvement company and their independent contractors
Managed cases involving construction defect, delayed payment claims, surety issues and subcontractor and developer payment disputes

Employment Law

Served as arbitrator in various wage and hour disputes including FLSA cases.
Served as arbitrator in an employment dispute related to discriminatory practices and civil rights violations
Served as arbitrator and mediator in unjust enrichment dispute related to contractual commission structure changes and payment
Served as arbitrator in contractual dispute arising out of consultant billings for services rendered to an online restaurant meal ordering service
Managed cases involving whistleblower, wage and hour, workers' compensation, piece-rate compensation, labor, discrimination and wrongful termination disputes

Family Law

Served as mediator in a dispute between three members of the same family regarding a number of jointly-owned businesses
Served as mediator on several matters involving developing or modifying custody agreements and parenting plans, including interstate custody plans
Managed cases involving divorce, custody and modification issues, grandparent custody and visitation, prenuptial and postnuptial agreements, asset division, alimony and child support, dissolution of family businesses and termination of parental rights

Financial Markets

Served as arbitrator on a consumer credit card matter related to certain consumer law violations
Managed cases involving TILA claims and flex loan agreement disputes

Health Care

Managed cases involving Freedom of Information Act disclosures, hospital construction disputes, hospital certification and licensure issues and non-compete contractual disputes

Personal Injury/Torts

Managed cases involving serious personal injury and wrongful death actions, change of venue, Fabre issues, forum non conveniens, libel/slander, motor vehicle and water craft negligence, negligent security, premises liability, product liability and medical malpractice claims
Served as arbitrator in various personal injury matters seeking damages for medical expenses, punitive damages and attorney's fees involving a micro-mobility company
Honors, Memberships, and Professional Activities
Completed Virtual ADR training conducted by the JAMS Institute, the training arm of JAMS.

Honors
Logan E. Bleckley Award for Judicial Excellence, Litigation Section, Atlanta Bar Association, 2019
Empowerment Summit Trailblazer Award, Gate City Bar Association, 2018
Professionalism Award, Atlanta Bar Association, 2016
Woman of Influence, Atlanta Business League, 2015
Thelma Wyatt Cummings Moore Legacy Award, Judicial Section, Gate City Bar Association, 2015
Distinguished Merit Award, Concerned Black Clergy, 2014
Community Leader of Faith Award, Day1, 2014
Henry Brown Service Award (Co-Recipient), First Congregational Church, United Church of Christ, 2013
Family First Award, Family Law Section, Atlanta Bar Association, 2012
Leah Ward Sears Distinction in Profession Legacy Award, Georgia Association of Black Women Attorneys, 2009
Horace T. Ward Legacy Award, Judicial Section, Gate City Bar Association, 2007
Inductee, Academy of Women Achievers, YWCA of Greater Atlanta, 1995
LRE Supporter of the Year, Georgia Law-Related Education Consortium, 1991–1992
Distinguished Working Mother, Nu Lambda Omega, Alpha Kappa Alpha Sorority, Inc., 1991
Peace and Justice Community Service Award, MLK Center, 1991
Charter Inductee, John Muir High School Hall of Fame, 1989
Alumna, Leadership Atlanta, 1987–1988
Honoree, Outstanding Young People of Atlanta, 1986
Memberships
Member, State Bar of Georgia, 1981–present
Member, Reputation & the Public Trust Committee, Atlanta Bar Association, 2015–present
Member; Access, Fairness, Public Trust & Confidence Committee; Judicial Council of Georgia; 2014–2018
Education Co-Chair, Annual Meeting, National Association of Women Judges, 2017
Board of Directors, Judicial Division, American Bar Association, 2010–2012
Chair, Judicial Section, Gate City Bar Association, 2009–2010
Chair, Judicial Section, Atlanta Bar Association, 2010
Founder, Georgia Association of Black Women Lawyers Foundation, Inc., 1993
Founding Member and President, Georgia Association of Black Women Attorneys, 1983
Member, Georgia Commission on Family Violence and Commission on Child Support, 2001–2002
Chair, Commission on Continuing Lawyer Competency, Supreme Court of Georgia, 1996–1999
President, Camp Fire Boys and Girls, Georgia Council, 1999–2002
Board Member, Georgia Council, Camp Fire Boys and Girls, 1997–2002
Vice Chair, Legal Clinic for the Homeless, 1990
Vice President and Board Member, YMCA of Greater Atlanta, 1988–1990
President, Atlanta Legal Aid Society, 1988
Board Member, Atlanta Legal Aid Society, 1984–1988
Board Member and Co-Director, Camp Anytown, National Council of Christians and Jews, 1984–1986
Member, Georgia Council on Vocational Education, 1984–1986
Professional Activities
Interviewee, "Hon. Gail Tusan, JAMS and The Pave Foundation," North Fulton Business Radio, Episode 388, September 2021
Guest Speaker, Behind the Case podcast, Episode 2, Atlanta Attorney at Law Magazine – Attorneys to Watch 2020
Adjunct Professor, Emory University School of Law, 2014–present
Distinguished Visiting Lecturer, Spelman College, 2018–present
Panelist, Jury Trials in Divorce – A Lost Art? Round II With A Touch Of Technology, Judge's Perspective: What Divorce Lawyers Need to Know About Jury Trials, Institute of Continuing Legal Education (ICLE): State Bar Series, State Bar of Georgia Headquarters, 2018
Group Leader, Orientation to Professionalism, Georgia State University College of Law, 2018
Panelist; The National Youth Summit on Education, Justice and the U.S. Economy; The Leadership Academy at Morehouse College; 2017
Moderator, Civil Rights Lessons for Today's Issues, National Association of Women Judges, 2015
Panelist, Family Law: Where Are We Going – What The Future Holds Judges' Panel, Academy of Matrimonial Lawyers, Institute of Continuing Legal Education, 2007
Panelist, Women Getting Down to Business Symposium, Georgia Association for Women Lawyers, 2007
Presenter, Fatherhood Re-Entry Employment Consultative Session, Co-Hosted by The Center for Working Families, Inc. and Aid to Children of Imprisoned Mothers, Inc., TCWFI: Dunbar Neighborhood Center, 2007
Speaker, The Judicial Assistant – The Judge's Catalyst for Positive Office Energy and Effective Transition or Change, Judicial Secretaries' Seminar, Institute of Continuing Judicial Education , 2006
Panelist, Using Civility as a Tactical Tool in the Practice of Law, Monthly Luncheon, Association for Women Lawyers, 2006
Panelist, Second Annual Women's Judicial Panel Discussion, co-hosted by Alston & Bird LLP and the Georgia Association for Women Lawyers, Alston & Bird: Atlanta Office, 2006
Class Speaker, Prisons and Punishments I – Crime in America, Course Instructors: Steve Sencer and Kent B. Alexander, Emory University School of Law, 2005
Moderator, Getting Elected or Selected: A Woman's View, Georgia Association for Women Lawyers, 2005
Speaker, The American Jury, We the People in Action, Law Week USA, NPU-C, 2005
Lecturer, A Glimpse at Family Law from Behind the Bench, Georgia State University College of Law, 2005
Panelist, Quality Standards for Batterer's Intervention Program Utilized As Sentencing Resources, 2003
Annual Judicial Seminar for Superior Court Judges, Institute of Continuing Judicial Education of Georgia, State Bar of Georgia, 2003
Moderator, How to Represent Your Client With Dignity, Georgia Association of Black Women Attorneys, 2001
Group Leader, Orientation to Professionalism, Emory University School of Law, 2001
Guest Speaker, African American History Month, D.M. Therrell High School, 2000
Guest Speaker, Monthly Membership Meeting, Atlanta Junior Chamber of Commerce, 2000
Keynote Speaker, Black Law Students Association, University of Alabama School of Law, 1994
Legal Expert, Channel 11's Noon-Day Show (WXIA-TV) and GABWA's Legally Speaking Series, Atlanta Cable Television Broadcasts
Background and Education
Trial Judge, Superior Court of Fulton County, 1995–2019
Trial Judge, State Court of Fulton County, 1992–1995
Judge, City Court of Atlanta, 1990–1992
Magistrate Judge (Pro Hac), Magistrate Court of Fulton County, 1986–1990
Administrative Law Judge (Pro Hac), Office of Contract Compliance & Bureau of Vehicles for Hire, 1984–1986
Of Counsel, Joyner Law Offices, 1986–1990
Associate; Asbill, Porter, Churchill, & Nellis; 1984–1986
Associate, Kilpatrick & Cody, 1981–1984
Intern, United States Department of Justice, Executive Office of the U.S. Attorneys and the Commercial Litigation Section of the Civil Division, 1980–1981
J.D., George Washington University School of Law, 1981
B.A., University of California, Los Angeles, 1978
"Judge Tusan was amazingly helpful as a mediator. Her vast experience as a judge, and of particular importance in our case, as a family court judge, together with her natural way of being sure everyone felt heard and comfortable with her made the experience a very positive one for all the attorneys and parties. I plan to suggest her again and again for future mediations."
"Hon. Gail Tusan recently served as our mediator in a hotly-contested employment litigation matter. The parties came into the mediation miles apart in terms of the demand and our offer. Judge Tusan's approach was both thoughtful and creative. She was very well-prepared, as evidenced by her command of the facts. Her value added as an experienced jurist was apparent in her ability to get both sides to focus on the issues in our respective cases. In addition, she was diligent and challenged all of the parties to put in the work to get the case resolved. She was tough, without being overbearing. Smart, yet, relatable. I would highly recommend Judge Tusan for any matter andwould call upon her again for any complex litigation matter."
"Hon. Gail S. Tusan was determined from the first hour to find a path to settling this dispute among an emotionally charged set of parties. She was always calm, always respectful of the parties' conflicting arguments, but always intent on letting the facts, rather than the emotions, drive this discussion. We did reach settlement after quite a few hours and Judge Tusan never losing focus or hope. It certainly would not have happened without her. She has the skill and the touch. I would have no hesitation in recommending her. "
Home Office
HOME OFFICE
Available to Travel
AVAILABLE TO TRAVEL
Los Angeles, California
555 West 5th St., 32nd Floor, Los Angeles, CA 90013
View Location Details
Washington, D.C.
1155 F Street, NW, Suite 1150, Washington, DC 20004
View Location Details
Disclaimer
This page is for general information purposes. JAMS makes no representations or warranties regarding its accuracy or completeness. Interested persons should conduct their own research regarding information on this website before deciding to use JAMS, including investigation and research of JAMS neutrals. See More
Search our global directory of mediators, arbitrators and ADR professionals.
FIND A NEUTRAL