Join us as we hold our first in-person Annual Meeting since September of 2019! The NAMWOLF Annual Meeting & Law Firm Expo is a three-day conference providing unique opportunities to connect corporate counsel from Fortune 1000 companies and minority and women owned law firms. We provide top notch continuing legal education, several opportunities to meet and expand relationships with NAMWOLF Law Firm Members and networking.
Welcome Address & General Session: A Discussion of the NAMWOLF & IILP Joint Report
September 19, 2022 | 8:15 – 9:30 AM
A Discussion of the NAMWOLF and IILP Joint Report: Understanding and Assessing the Use of Minority and Women Owned Law Firms by Corporate Clients.

Diverse-owned law firms have long been a viable alternative for diverse lawyers seeking a practice setting in which to enjoy a rigorous practice with challenging legal work, greater autonomy, an opportunity to be more entrepreneurial. Minority and women law firms also offer more support for involvement in activities grounded in social justice, civic and community service, and professional organizations. But the viability of these firms is premised upon the ability of diverse-owned law firms to generate the quality and quantity of business necessary to sustain and grow their practices. We will discuss the biggest takeaways from the report and answer questions from the audience.
Featured Speakers:
Leslie Davis, CEO, NAMWOLF
Lisa Love - Love and Long LLP, JAMS
Sandra Yamate - Institute for Inclusion in the Legal Profession (IILP)
LLoyd Johnson Jr. - Chief Legal Executive LLC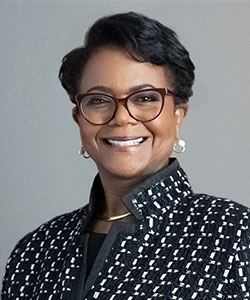 Business & Commercial
Construction
Energy & Utilities
Entertainment & Sports
Financial Markets
Franchise & Distribution Law
International & Cross-Border
Maritime & Admiralty Law
Real Estate & Real Property
Securities