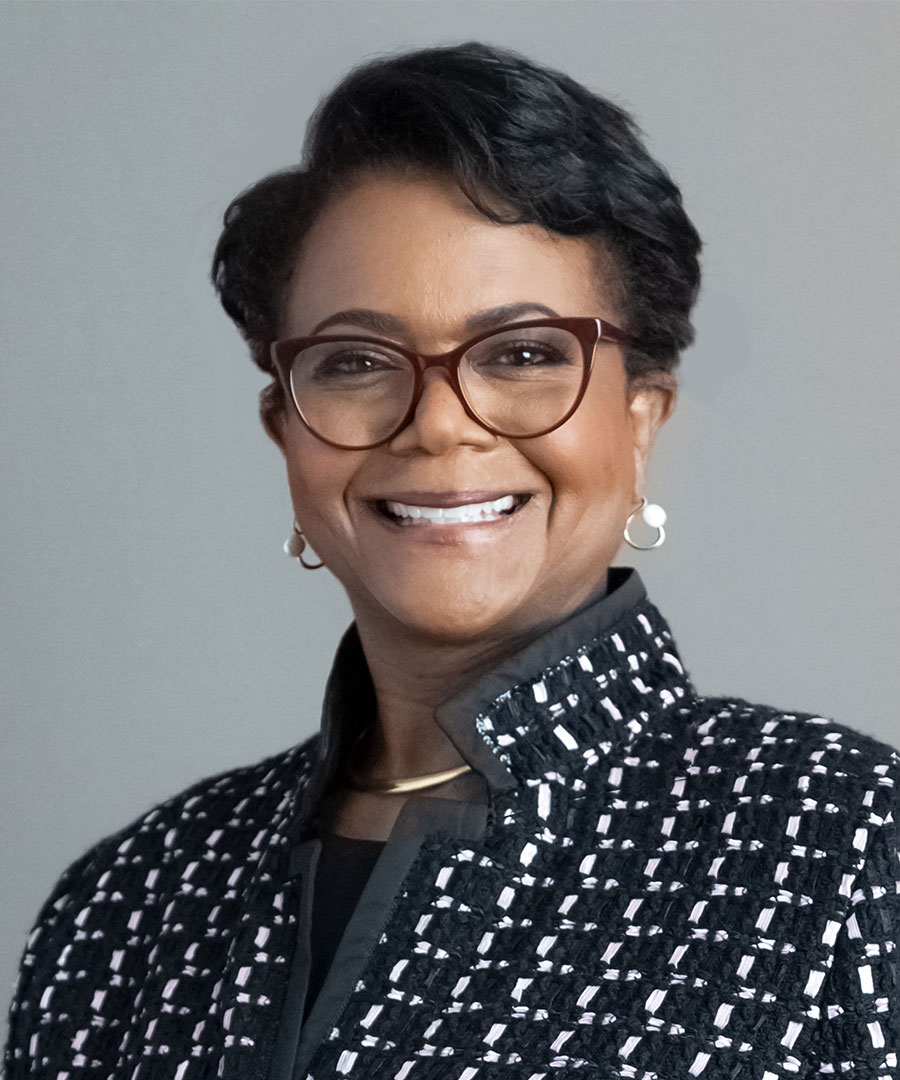 Lisa D. Love, Esq., FCIArb
JAMS Arbitrator, Mediator, Special Master/Referee, Neutral Evaluator
Lisa D. Love, Esq., FCIArb |
JAMS Arbitrator, Mediator, Special Master/Referee, Neutral Evaluator
Contact Case Manager
Shakiya Wright-McDuffie
620 8th Ave 34th Floor
New York, NY 10018
T: 212-607-2761
F: 212-751-4099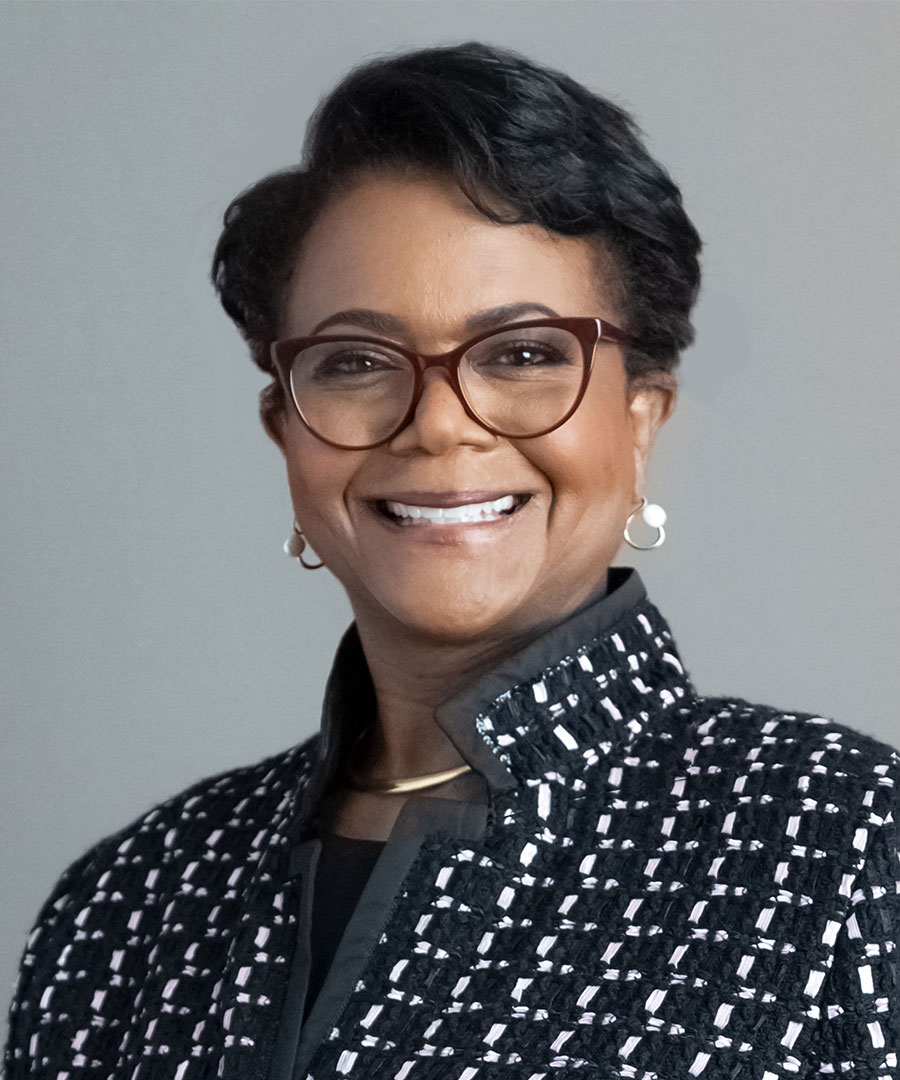 Lisa D. Love, Esq., FCIArb
JAMS Arbitrator, Mediator, Special Master/Referee, Neutral Evaluator
Contact Information
Shakiya Wright-McDuffie
620 8th Ave 34th Floor
New York, NY 10018
T: 212-607-2761
F: 212-751-4099
General Biography
Practice Areas
Arbitration
Business & Commercial
Construction
Energy & Utilities
Entertainment & Sports
Financial Markets
Franchise & Distribution Law
International Trade Law
International & Cross-Border
Maritime & Admiralty Law
Real Estate & Real Property
Securities
Honors, Memberships, and Professional Activities
Background and Education
Lisa D. Love, Esq., is an accomplished arbitrator and mediator with over 35 years of experience as a transactional attorney focused on commercial transactions, corporate finance, construction, real estate, government and public agency, licensing and contract matters.
Ms. Love is trained in collaborative dispute resolution, mediation, arbitration and negotiation. She has experience in complex commercial, public and corporate finance, construction, infrastructure, project finance and development, public-private partnership, real estate development, securities, mergers and acquisitions, corporate governance, licensing, technology transfer, antitrust and contract matters. She has served as chief legal counsel to several public entities and has extensive experience managing both in-house and outside counsel.
Under her direction as a co-managing partner, Ms. Love's law firm has represented federal and state public agencies, Fortune 100 companies, middle-market businesses and nonprofit corporations, including the U.S. Department of the Treasury, U.S. Department of Transportation's Maritime Administration, Overseas Private Investment Corporation and Commodity Futures Trading Commission. Ms. Love is also a highly sought-after trainer, speaker, author and educator on topics relating to diversity in the legal and ADR fields.
Ms. Love has served as arbitrator in numerous administered and non-administered arbitration proceedings involving the New York Convention, the United Nations Commission on International Trade Law Arbitration Rules, the Federal Arbitration Act and various other institutional rules. Utilizing her deep commercial transactions experience, Ms. Love has served as sole arbitrator or panel member in over 60 commercial arbitrations involving corporate and commercial finance, banking, international franchising, international investments, mergers and acquisitions, breach of contract, securities and equity investments matters.
Representative Matters
Business & Commercial

Ms. Love has represented commercial clients in a variety of matters relating to their businesses and has served as counsel to Fortune 500 companies, other large corporations, public agencies, middle-market companies, small and emerging companies, nonprofit organizations and individual entrepreneurs.

Mergers and Acquisitions

Represented parties in mergers, acquisitions, leveraged buyouts and privatization transactions
Prepared SEC filings required by the Exchange Act of 1934 and the Securities Act of 1933, including Forms 10-K, 10-Q, 8-K and T-1
Represented the Commonwealth of Pennsylvania Department of Insurance in the antitrust analysis of the merger between a large pharmacy chain and a health insurance provider

Corporate Contracts and Governance

Provided corporate governance advice and drafted and negotiated service agreements, media contracts, exhibition construction agreements, loan and financing documents, syndicated credit agreements, subscription finance agreements, grant agreements, put and option agreements, stock purchase agreements, asset acquisition agreements, management agreements, equity funding agreements, bond purchase agreements, trust indentures, private-public partnership agreements, terminal and track agreements, storage agreements, right of entry agreements, technology development agreements, licensing and music publishing agreements, PILOT and tax abatement agreements, nondisclosure agreements, consulting contracts and employment agreements

Construction

Represented public agency and financier in real estate syndication transactions
Represented parties in office leases; station leases; convention center leases; subleases; ground leases; concession and use agreements; reciprocal, permanent, construction and conservation easements; right of way agreements; air rights transfer agreements; redevelopment agreements; land acquisition agreements; development agreements; construction agreements; property management agreements; and right of entry agreements

Development and Land Use

Represented municipality as redeveloper of school of performing and fine arts
Represented developer of over 700 residential units under various governmental housing programs

Financial Markets

Served as senior associate in corporate finance group of major New York law firm, gaining experience in project development, corporate finance, syndicated loan facilities, equity financing, bond finance, DIP financing, mergers and acquisitions, and acquisition financing

Mergers and Acquisitions

Represented major insurance company in subscription credit facilities to affiliates to provide acquisition financing to various borrowers organized under the laws of the United States, United Kingdom, Luxembourg, Germany and Mexico

Corporate Finance

Served as co-bond counsel to financial arm of a major automobile manufacturer in its largest ever corporate diversity and inclusion (D&I) bond offering, setting a record for the largest corporate bond offering in which D&I firms play a lead role; enabling diversity firms to strengthen their experience working on high-profile deals, this D&I bond not only serves as an integral component of the manufacturer's comprehensive funding program, but also enhances the manufacturer's platform for diversity by placing a spotlight on high-quality minority and women business enterprises

Represented the same manufacturer in several public offerings, including one valued at $350 million in aggregate principal of D&I medium-term notes, a key component of the company's comprehensive funding program; Love and Long LLP acted as co-issuer's counsel

Public Finance

Represented state agency of numerous bond financings
Provided services to the U.S. Treasury under its Small Business Lending Fund, pursuant to which the firm negotiated and closed over 170 preferred stock, subordinated debt and equity-equivalent securities transactions totaling over $2.2 billion during a four-month period
Acted as co-disclosure counsel to the public offering of revenue bonds

Institutional Finance

Represented municipal economic development agency providing tax credit financing to assist in the redevelopment and expansion of various government-supported projects
Represented financial institution, as administrative agent and lender, in connection with a multi-million-dollar syndicated credit facility involving 25 financial institutions to an entertainment conglomerate

Franchising

Represented various lenders in the financing of franchises
Represented franchisees in acquisition of franchises and review of disclosure documents and leasing arrangements for franchise operations

Governmental/Public Agency

Spearheaded representation of a major port authority in upgrades to its airport facilities, a state agency in its expansion of the state's renewable power capabilities and a state agency in the construction and acquisition of an office building
Served as chief legal counsel to local public agencies, as well as the mayor, city council, departments and officers, in all aspects of municipal government, including employment, employee grievances, terminations and disciplinary actions, labor, zoning, land use, redevelopment, public finance, dispositions, acquisitions of public property, municipal tax matters, city ordinances and other aspects involving municipal government
Served as disclosure counsel to the New York State Division of the Budget

Nonprofits

Served as chief counsel to a nonprofit museum
Represented various nonprofit organizations, including museums, social service agencies, religious corporations, nonprofit developers and other nonprofit corporations; provided general day-to-day legal advice and counsel to senior management and board of directors; provided advice on labor relations, employment and benefits, employment agreements, independent contractor agreements, security agreements, termination agreements; and provided advice on intellectual property, including licensing agreements

Insurance

Provided representation to a state insurance department in connection with its evaluation of the acquisition of a large pharmacy chain by a health insurance provider and its subsidiaries domiciled in the state pursuant to the Insurance Holding Company System Regulatory Act
Represented insurer in a coverage litigation

Intellectual Property

Retained by a federal health agency to assess its technology transfer and agreement process in the area of diagnostics, drugs and imaging
Represented estate of celebrity in licensing of likeness and image for artistic purposes
Represented clothing manufacturer in licensing of name for various apparel uses

Maritime & Admiralty Law

Provided representation to federal agency in connection with its ship financing program
Honors, Memberships, and Professional Activities
Memberships and Affiliations
Appointee, Professional Conduct Committee, Chartered Institute of Arbitrators (CIArb), 2021–2024
Fellow, Chartered Institute of Arbitrators (CIArb)
Associate, College of Commercial Arbitrators
Listed on the FINRA roster of arbitrators and mediators
Listed on the roster of arbitrators of African descent with a U.S. nexus
Fellow on the International Institute for Conflict Resolution & Prevention's (CPR) panel of distinguished neutrals as an arbitrator

Listed as a mediator on the CPR's banking, accounting and financial services; franchise; hedge funds; insurer-policyholder coverage; real estate; and New York City ADR general commercial panels

Member, National Bar Association, 2020–present

Dispute resolution, real estate, probate law, commercial law, corporate law and international law sections
Parliamentarian, Board of Directors, 2020–present

Member, American Bar Association, 2019–present
New York City Regional Co-Chair, Women in Dispute Resolution (WIDR), 2019–present
Member, Arbitral Women, 2019–present
Member, Programming Committee, Justice Marie L. Garibaldi American ADR Inn of Court for ADR, 2019–present
Member, Women Owned Law, 2018–present
Member, Ladies First, 2018–present
Member, New York State Bar Association, 1985- present
Member, District of Columbia State Bar Association, 1995- present
Member, Pennsylvania State Bar Association, 2002- present
Member, New Jersey State Bar Association, 2016–present
Fellow, Joint Program of the Institute for Conflict Prevention and Resolution and the Legal Council on Legal Diversity, 2017–2019
Fellow, Leadership Council on Legal Diversity, 2017
Fellow, American College of Investment Counsel, 2014–present
Member, National Association of Minority & Women Owned Law Firms (NAMWOLF), 2013–present

Board of Directors, 2014–2020
Treasurer, 2016–2018
Chair, Finance Committee 2016–2018
Chair, Task Force on Legal Diversity, 2017–present
Co-Chair, Transactional Area Practice Group, 2014–2016

Member, Alpha Kappa Alpha Sorority Incorporated, 1981–present
Member, National Association of Women Lawyers, 2018–2019
Member, District V-A Ethics Committee, Office of Attorney Ethics, Superior Court of New Jersey, 2004–2007
Appointee, Committee on Academic Appeals and Professional Responsibility, Georgetown University Law Center, 1983–1984
Bar Admissions: New York, New Jersey, Pennsylvania, Washington, D.C.
Selected Awards and Honors
Best Negotiator, Harvard Law School Program on Negotiation, 2018
Outstanding Service Award, SBLF Program, U.S. Department of Treasury, 2011
Outstanding Women in the Field of Real Estate, Women's Fund, 2003
One of the first women to represent two cities simultaneously as chief legal counsel to the New Jersey municipalities of Plainfield and Orange Township
Selected Publications and Speaking Engagements
"Lisa Love Negotiated Her Way to The Top," Modern Counsel, 2021
Speaker, "Diversity & Inclusion in Law Practice," Practising Law Institute, 2021
Observer, ICC International Mediation Competition, Paris, February 2020
Arbitrator, Foreign Direct Investment International Moot Arbitration Competition, Miami, November 2019
"The Phase Out of LIBOR and the Impact on Financial Transactions," Love and Long Newsletter, 2018
Arbitrator, CPR International Moot Mediation Competition, São Paulo, Brazil, April 2018
Mediator, Judith S. Kaye Moot Arbitration Competition, New York, November 2017
"Selective Disclosures In Securities Issuances," Love and Long Newsletter, 2017
"Make Whole Provisions Triggered Upon Acceleration of Debt in Bankruptcy," Love and Long Newsletter, 2017
"Enforceability of Tail Fee Provision in Engagement Letters," Underwriting and Corporate Securities, Love and Long Newsletter, 2017
Presenter, "Secured Transactions: Practical Tips for Utilizing UCC Article 9," NAMWOLF CLE Program, 2014
"Loan Participations and Syndications," NAMWOLF Newsletter, 2014
Presenter, "Practical Guide to Zoning and Land Use in New Jersey," NBI CLE, 2005
Presenter, "What the Supreme Court Did and Did Not Do in Criminal Law and Procedure During the 1981–1982 Term," GULC CLE program, 1982
Background and Education
Co-Managing Partner, Love and Long LLP, 1995–present
Adjunct Professor, Legal Studies Department, Montclair State University, 1998–2000
Certificate of Completion, Program on Negotiation, Executive Education – Mediation, Harvard Law School, 2018
Certificate of Completion, Course on International Arbitration, Chartered Institute of Arbitrators, Columbia Law School, 2018
Chief Legal Counsel, 1995–2000

Plainfield, New Jersey, 1995–1996
Orange Township, NJ 0 1996–2000

General Counsel, African American Museum in Philadelphia, 2013–present
Disclosure Counsel, New York State Division of the Budget, 2017–present
Associate, Corporate Finance, Katten Muchin Rosenman Colin (formerly Rosenman & Colin) 1984–1995
J.D., Georgetown University Law Center, 1984
Participant, Securities and Exchange Commission Clinic, 1983–1984
B.S., summa cum laude, Northeastern University, 1981
HOME OFFICE

New York, New York
NY Times Building, 620 8th Ave, 34th Floor, New York, NY 10018
View Location Details
AVAILABLE TO TRAVEL

New York, New York
NY Times Building, 620 8th Ave, 34th Floor, New York, NY 10018
View Location Details
Upcoming Events
Past Events
Disclaimer
This page is for general information purposes. JAMS makes no representations or warranties regarding its accuracy or completeness. Interested persons should conduct their own research regarding information on this website before deciding to use JAMS, including investigation and research of JAMS neutrals. See More
Search our global directory of mediators, arbitrators and ADR professionals.
FIND A NEUTRAL