At Trial Evidence 2022, attendees will learn to apply best practices and analyze strategic considerations for handling evidence at trial, including developing evidentiary issues around artificial intelligence. This program will focus on the Federal Rules of Evidence.
Upon completing this program attendees will be able to:
Understand and apply Federal Rule of Evidence 702 and proposed amendments
Recognize new and emerging issues about the use of artificial intelligence in the courtroom
Update their knowledge and skills regarding the Federal Rules of Evidence
This program is beneficial to all litigators, regardless of experience level, who want to update their professional skills.
Agenda:
9:00 AM - Opening Remarks
9:10 AM - Expert Testimony: A Deep Dive Into Federal Rules of Evidence 702
10:10 AM - Break
10:25 AM - Emerging Evidence Issues in the Digital Age
11:25 AM - Lightning Round: Test Your Knowledge of Evidence
12:25 AM - Adjourn

Chairperson: Hon. James C. Francis IV (Ret.)
, JAMS
Speakers:
Berit Berger, Westchester County District Attorney's Office

Yohance Bowden, Metropolitan Transportation Authority

Ashley M. Burrell, NAACP Legal Defense and Educational Fund, Inc.

Steven D. Feldman, Stradley Ronon Stevens & Young LLP
Maura R. Grossman, Research Professor, David R. Cheriton School of Computer Science, University of Waterloo
Professor James L. Kainen, Fordham University School of Law
Hon. Sarah Netburn, United States District Court, Southern District of New York
Jessica Ortiz, Port Authority of New York & New Jersey
Zoe Salzman, Emery Celli Brinckerhoff Abady Ward & Maazel LLP
James A. Sherer, BakerHostetler
Professor Maggie Wittlin, Fordham University School of Law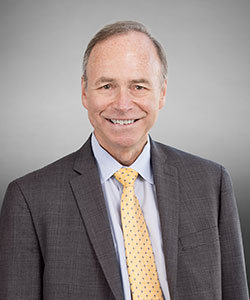 Business and Commercial
Civil Rights
Class Action and Mass Tort
Employment Law
Federal Law
Financial Markets
Higher Education & Title IX
Intellectual Property
Life Sciences