Commercial Stability in a World of Conflict: Effective Dispute Management in Uncertain Times
The fall-out of armed and economic conflict, including the huge volume of commercial disputes triggered and/or caused by the conflict is overwhelming. This series will take a considered, clear-eyed look at the types of disputes, sectors and industries affected. Those attending will benefit from real-life examples of how to deal with economic disruption in times of geo-political uncertainty: contract disruption, supply chain disruption, raw material shortage, lack or over-supply of goods, human and capital displacement. It will provide a forum for discussion of market needs for information, education, and framing, and what the community of dispute resolvers can contribute to maintain and strengthen the system that underpins all international commerce, the rule of law.
Part 3 - Commercial organisations and political conflict
The panel will discuss practical advice that experienced dispute resolvers can offer commercial organisations in navigating the inevitable conflict and disputes arising out of the current situation.
Featured Speakers:


Co-Hosts:
Niki Borofsky, Esq., Senior Global Practice Manager, JAMS
Isabel Phillips, Ph.D, FRSA, Director of ADR and Mediation Development, CIArb (UK)

Start time: 5:00 am Pacific Time / 8:00 am Eastern Time / 1:00 pm London Time.

---
You can also register for the last webinar in the series:


Presenting organization: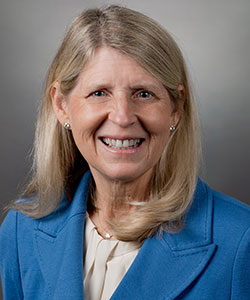 Accounting Finance
Antitrust Competition Law
Business Commercial
Business Commercial
Class Action & Mass Tort
Construction
Employment Law
Energy & Utilities
Engineering & Construction
Entertainment & Sports
Environmental Law
Governmental/Public Agency
Insurance
International & Cross-Border
Personal Injury/Torts
Securities
Special Master/Discovery Referee