Join Chicago neutral Hon. Sidney I. Schenkier (Ret.) and other legal professionals for a live webcast presented by the Illinois State Bar Association (ISBA) Federal Civil Practice Section.
Update your knowledge on summary judgment with this online refresher that examines the purpose of summary judgment, what to consider when filing a summary judgment motion, and the local rules impacting procedure. Attorneys with basic practice experience who attend this program will also better understand:
The burden under Federal Rules of Civil Practice 56 and Celotex;
The burdens of production and burden of proof;
The court's role in deciding a summary judgment motion;
The intent, motive, and ambiguity issues with summary judgment;
The purpose of expert affidavits; and
How to prepare a cross-motion for summary judgment.
Featured JAMS Speaker: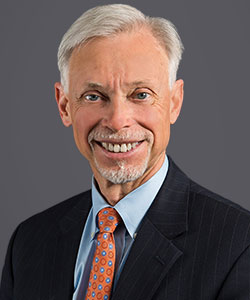 Business & Commercial
Civil Rights
Class Action & Mass Tort
Education Law
Employment Law
Federal Law
Insurance
Intellectual Property
Personal Injury/Torts
Professional Liability
Special Master/Discovery Referee