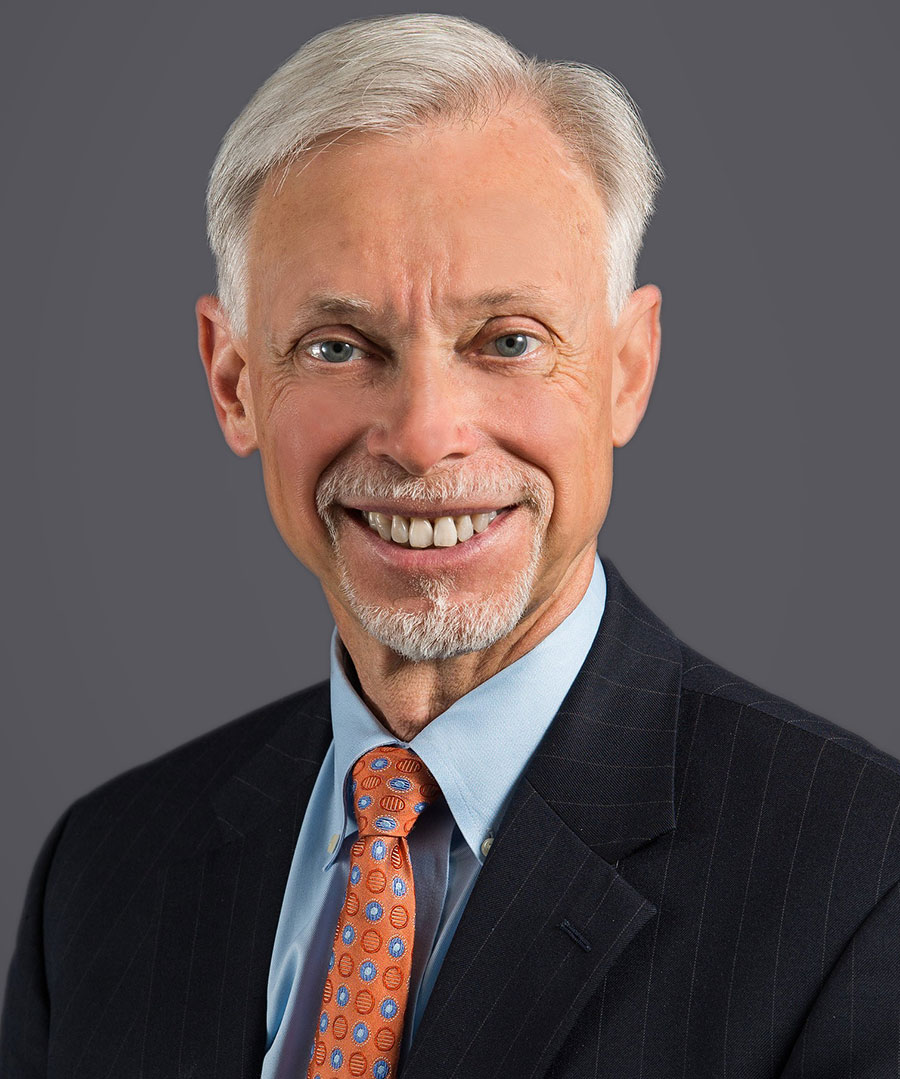 Hon. Sidney I. Schenkier (Ret.)
Hon. Sidney I. Schenkier (Ret.) |
JAMS Mediator, Arbitrator, Special Master, Neutral Evaluator
Contact Case Manager
Stephanie Jost
71 S. Wacker Drive Suite 2400
Chicago, IL 60606
T: 312-705-9324
F: 312-655-0644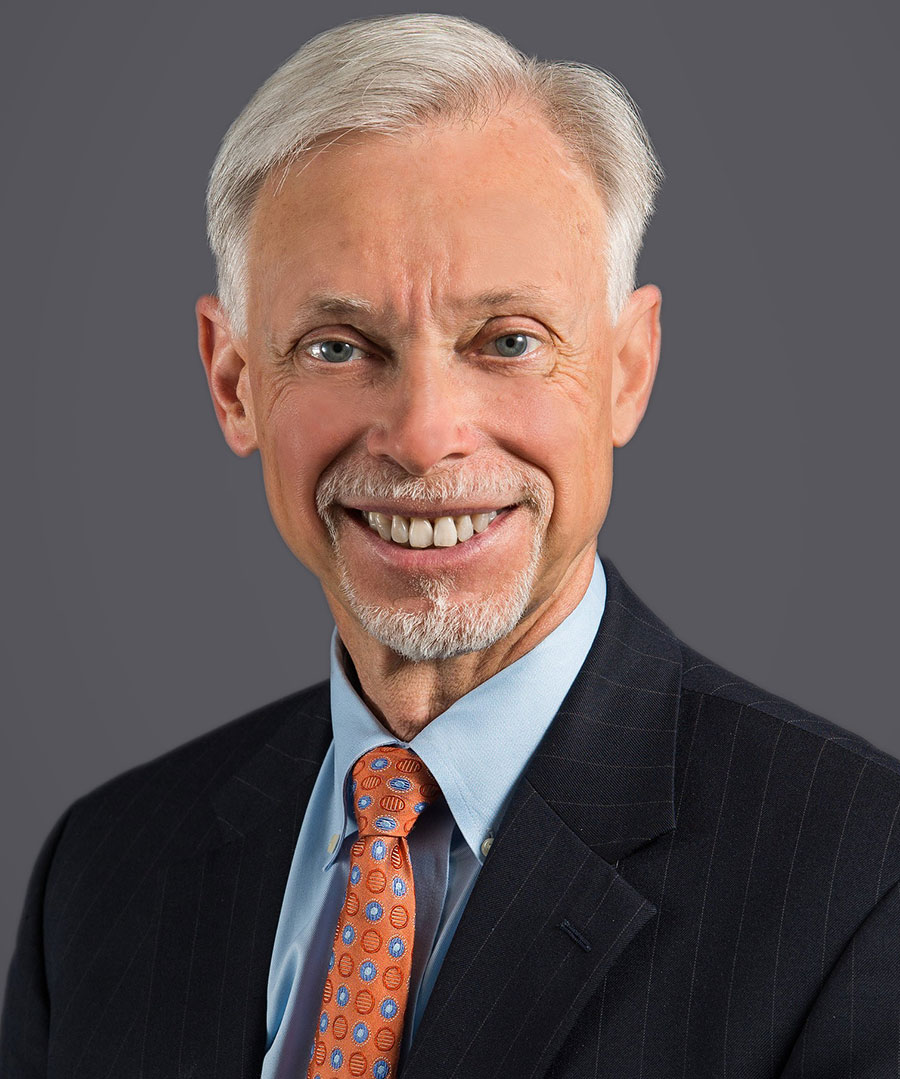 Hon. Sidney I. Schenkier (Ret.)
Contact Information
Stephanie Jost
71 S. Wacker Drive Suite 2400
Chicago, IL 60606
T: 312-705-9324
F: 312-655-0644
General Biography
Practice Areas
Business & Commercial
Civil Rights
Class Action & Mass Tort
Education Law
Employment Law
Federal Law
Insurance
Intellectual Property
Personal Injury/Torts
Professional Liability
Special Master/Discovery Referee
Honors, Memberships, and Professional Activities
Background and Education
Hon. Sidney I. Schenkier (Ret.) joins JAMS following over 20 years of distinguished service as a United States magistrate judge for the Northern District of Illinois, including two terms as presiding magistrate judge. During his time on the bench, Judge Schenkier presided over approximately 40 jury trials, bench trials and preliminary injunction hearings, which included cases raising patent and trademark claims, employment law claims, constitutional claims, medical malpractice and other personal injury claims, trade secrets claims and other business disputes.
In addition, Judge Schenkier has mediated more than 2,000 cases involving a broad array of federal and state law claims, including major class action and multidistrict litigation cases. He works tirelessly with parties to identify an approach that will work for their matters. Judge Schenkier is known for his commitment to the process, believing that few litigated outcomes are superior to what parties can achieve by jointly taking control of the resolution of their dispute.
ADR Experience and Qualifications
Judge Schenkier has substantial experience adjudicating and mediating in the following areas:
Business/Commercial
Constitutional law
Employment, including FLSA and FMLA
Trade secrets
Intellectual property
Consumer law
ERISA and disability insurance
Medical malpractice and personal injury
Property loss
Commodities and securities law
False Claims Act
Attorneys' fees
Defamation
Representative Matters
ADR Representative Matters:


Arbitrated an alleged deceptive and fraudulent practice in violation of the CA Consumer Legal Remedies Act, CA Unfair Competition Law, CA False Advertising Law.
Selected to arbitrate a dispute over management and accounting fees remaining after payment of health insurance.
Arbitrated a consumer credit dispute.
Selected to arbitrate an emergency arbitration involving claims of breach operation agreement and fiduciary duty.
Arbitrated a dispute between a real estate investment and development platform and its' investors dealing with $100 million in capital raised and billions of dollars in active deals with investment partnerships with large banks and investor families.
Served as neutral in a class action Mediation-Arbitration case involving the Telephone Consumer Protection Act Service.
Successfully mediated a contract dispute over contract termination and if there still remains a 120-day transition after termination or if there is a minimum spend obligation.
Served as mediator between large telecommunications service providers for breach of a non-disclosure agreement between the parties.
Successfully mediated a breach of a consulting agreement and for contractually mandated payments tied to profitability.
Served as mediator in a breach of contractual obligations between two financial institutions.
Successfully mediated a wrongful death case of an inmate in custody.
Selected to arbitrate a workplace discrimination and termination case for a major discount retailer.
Successfully settled a mediation in an employment discrimination case for a global science and technology manufacturer.
Successfully settled a mediation regarding an employment breach of contract for failure to pay commission.
Successfully settled a mediation involving a claim by an employee against a healthcare data company alleging disability discrimination and retaliation.
Successfully settled a mediation regarding claims under Title VII for race and ancestry discrimination and retaliation as well as termination of employment between an employee and an international freight shipping company.
Successfully settled a mediation between a former in-house counsel for a pharmaceutical company and her termination over alleged age discrimination.
Successfully settled a mediation involving a claim for sexual harassment, hostile workplace and constructive discharge.
Successfully mediated an employment discrimination case regarding a claim that a national bank forced an employee to resign after she took maternity leave while pregnant.
Successfully mediated a contract dispute between a University and a faculty member.
Successfully settled a mediation involving a claim for sexual harassment, hostile workplace and constructive discharge.
Successfully settled a mediation over claims of wrongful discharge under the Illinois Whistleblower Act.
Selected as one of three arbitrators as part of a panel for a dispute over denied insurance coverage for a business-interruption loss that was caused by a fire.
Successfully settled a mediation involving a claim for reimbursement under ERISA health insurance benefits for a medical procedure where the parties disputed coverage.
Successfully served as mediator for an ERISA dispute concerning insurance coverage for an accidental death.
Successfully mediated a contract dispute between a supplier of paper goods and a national retailer.
Successfully settled a mediation involving a claim by an employer that former employees violated non-compete covenants.
Successfully mediated a class action claim under the Telephone Consumer Protection Act involving faxes that were allegedly unsolicited advertisements.
Illustrative jury trials, bench trials and preliminary injunction hearings:
Allen v. City of Chicago: Bench trial of FLSA collective action involving claims for overtime for BlackBerry usage while not on duty; ruling after bench trial affirmed on appeal (10 C 3183); verdict affirmed on appeal
Valdivia v. Township H.S. Dist. 214 (16 C 10333): Single-plaintiff FLSA case trial to a jury; verdict affirmed on appeal
Uptown Tent City Org. v. City of Chicago (17 C 4518): Preliminary injunction hearing and ruling on constitutional challenge of efforts to relocate homeless who had set up tent encampments under viaducts on Lake Shore Drive
Aguirre v. Turner Constr. (05 C 515): Personal injury case (construction site accident) tried to a jury; verdict affirmed on appeal
Gicla v. United States (03 C 7246): Bench trial of medical malpractice case; ruling affirmed after bench trial on appeal
Shanklin Corp. v. American Packaging Machinery, Inc. (95 C 1617): Bench trial on patent infringement case
Chemetall GmbH v. ZR Energy, Inc. (99 C 4334): Trade secret and contract case tried to a jury
Planet Hollywood v. Hollywood Casino (96 C 4660): Trademark/trade dress bench trial; decision reported at 80 F.Supp.2d 815 (N.D. Ill. 1999); settled on appeal

In addition, Judge Schenkier mediated over 2,000 matters during his time on the bench. Illustrative settlements include the following:
Dunn v. City of Chicago (04 C 6804): Constitutional challenge to police practices involving three classes totaling several hundred thousand members that settled after 50 separate mediation sessions over three years
Globefill, Inc. v. Stoller Imports, Inc. (19 C 4593): Trademark case
McDade v. YRC Worldwide Inc. (14 C 1500): Nine-plaintiff Title VII racial harassment case, post trial
Pawlik v. Cochlear (17 C 7260): Personal injury/defective product case
Arch v. Roy Strom (15 C 8076): Ten-party dispute involving an admiralty claim, a state court property damage claim and a federal court declaratory judgment action
Strong v. Tressman (16 C 4885): Wrongful conviction case
Virgin Enterprises v. Jai Mundi (17 C 2715): Trademark case and enforcement of settlement
de David v. Araron Trading (10 C3502): Commodities fraud case
Duffer v. United Airlines (13 C 3756): Class action settlement of USERRA case arising out of United Airlines/Continental Airlines merger
ACT, Inc. v. Cambridge Educ. Services, Inc. (14 C 3882): Contract, trademark and antitrust case
In re Innovatio IP Ventures, LLC (11 C 9308): Multidistrict patent litigation involving settlements reached with multiple parties over a three-year period
Sloan Valve Co. v. Zurn Indus. Inc. (10 C 204): Patent case settlement after multiple sessions over several years
Lands' End, Inc. v. Eddie Bauer LLC (10 C 5084): Trade secret case
Shaw Suburban Media v. Thomas (07 C 3289): Defamation and Section 1983 case involving Illinois Supreme Court justice
Honors, Memberships, and Professional Activities
Completed Virtual ADR training conducted by the JAMS Institute, the training arm of JAMS.


Honoree, Outstanding Contributions to the Operation and Administration of Justice in the Federal Courts, American Bar Association, National Conference of Federal Trial Judges, Judicial Division, 2022
Distinguished Judicial Service Award, Intellectual Property Law Association of Chicago, 2019
Adjunct Professor, Northwestern University School of Law

Clinical Trial Advocacy, 1988–2017
Civil Discovery, 2006–present

Instructor, Trial and Deposition, National Institute of Trial Advocacy
Member, Federal Magistrate Judges Association, 2003–present

Circuit Representative for the Seventh Circuit, 2003–2009
Member (Secretary, Treasurer, Vice President, President Elect, President and Immediate Past President), Executive Committee, 2009–2015
Recipient, Founders Award, 2016

Member, Magistrate Judge Committee, Judicial Conference of the United States (Appointed in 2015 by U.S. Supreme Court Chief Justice John Roberts)
Selected Publications and Speaking Engagements
Reflections on 21 Years Behind the Bench: An Interview with Magistrate Judge Sidney I. Schenkier, Litigation Journal, American Bar Association, May 13, 2020
Worked Up: United States Magistrate Judge Sidney Schenkier (Akerman Employment Law Podcast), September 4, 2019
Judicial Profile, Hon. Sidney I. Schenkier, U.S. Magistrate Judge, Northern District of Illinois, The Federal Lawyer, May/June 2014
Judge Schenkier is a sought-after speaker on discovery, including e-discovery and electronically stored information and settlement. Representative presentations include the following:
Federal Bar Association Employment Law Program, 2020
ACI Paragraph IV Disputes Conferences, 2015, 2018 and 2019
Pincus Federal Court Boot Camp, 2018 and 2019
Sandpiper Partners/United Lex Innovations in E-Discovery, 2016, 2018 and 2019
Federal Bar Association Young Lawyers Division, Mediation Panel, 2018
Intellectual Property Lawyers Association of Chicago, Best Practices Panel, 2018
Linn Inn of Courts Program, "Judicial Perspectives on Settlement Conferences," 2018
PLI Patent Litigation 2017, "Advances Techniques and Best Practices," 2017
Illinois State Bar Association Settlement Seminar, 2017
Linn Inn of Court Panel on Mediation, 2017
ABA National Session on E-Discovery, Judges Panel, 2016
Illinois State Bar Association Panel, "ADR Options in Illinois Federal Court," 2016
National E-Discovery Leadership Institute Program, 2015
ABA Annual Conference, "How Judges Approach E-discovery Dispute and View Proposed Changes to the Federal Rules of Civil Procedure," 2015
Federal Bar Association, Employment Law Chapter, "Litigating Noncompetes in Federal Versus State Courts," 2015
Illinois State Bar Association, "Settlement in Federal Court Cases," 2015
Admissions
Supreme Court of the United States
United States Court of Appeals for the Seventh Circuit
Illinois State Bar
Background and Education
Magistrate Judge, United States District Court for the Northern District of Illinois, 1998–2020

Presiding Magistrate Judge, 2008–2012
Member ex officio, District Court Executive Committee, 2008–2012
Member, District Court Rules Committee, 1999–2020
Member, James B. Moran Second Chance Program, 2010–2020

Partner, Litigation, Jenner & Block, 1981–1998
Bigelow Teaching Fellow, University of Chicago, 1980
Law Clerk, Chambers of U.S. District Judge Marvin Aspen, United States District Court for the Northern District of Illinois, 1979
J.D., magna cum laude, Northwestern University, 1979
B.S., Journalism, with distinction, Northwestern University, 1976
"Thanks so much for your excellent work and for assisting in getting this formerly intractable mess settled!"
"Your reputation as a strong peacemaker was definitively confirmed. I truly enjoyed your process and style. Thank you [for] getting this to the finish line."
"My new nickname for you is the miracle worker. All fun aside, we all left a little bit unhappy but knowing we were doing the right thing. Most of all, we all trusted in your judgment…a judge…who is honest, ethical and fair…Thank you […]."
"You proved once again why you are on the top of my list for mediators. I sincerely appreciate your efforts in bringing this matter to conclusion."
"It was a great day, and you did a remarkable job assisting us. Should we have any issues closing, we will most definitely revert to you on other cases."
"Thank you again for getting us [to resolution], and for checking in throughout. You bring wisdom, class, heart and humor to every settlement conference. It was a pleasure to have you participate in this case and we look forward to working with you again."
"Thank you for your great skill and tireless effort to help us get this resolved. It was clear you had really dug into the facts and the law, which was enormously helpful. I also appreciated your professional approach and good humor, which made the entire process as easy as it could be. I will certainly recommend you to my colleagues for future mediations."

"Thank you for your excellent services in mediating the dispute between our client and his former employer. You were the "right" mediator to facilitate a resolution between the parties. I enjoyed working with you and hope there will be occasions to do so again."

"This one is wrapped up. We also want to thank you for your hard work getting this over the finish line. We too enjoyed working with you, and look forward to the next opportunity."

"We have finalized the settlement. Thanks so much for staying on top of us, and for helping get this to the finish line."

"Judge, your efforts were pivotal here. Thanks for you preparation, time and skills."
"Thanks so much for your extremely able assistance. We certainly would not have gotten the matter resolved without you."

"Thank you, Judge Schenkier, for your persistence in getting this resolved. I will let [your referee] know how much we enjoyed working with you."
"Thank you very much [Judge Schenkier] for your hard work in getting the settlement. We would not have achieved [it] without your efforts and persistence in pursuing a resolution.... Again, thank you for keeping the negotiation going and arriving at a solid number."
"[T]hank you for helping us get this resolved. I can't say I suffered even one pang of regret yesterday about having left the litigation practice some 28 years ago, but I can say if I had more experiences working with people like you, I might have stuck it out little longer."
"Thank you again, Judge. In a case fraught with emotion... your efforts were instrumental in achieving settlement."
"Thank you again, Your Honor. We could not have done this without your guidance and we truly appreciate the opportunity to work with you!"
Home Office
HOME OFFICE
Available to Travel
Disclaimer
This page is for general information purposes. JAMS makes no representations or warranties regarding its accuracy or completeness. Interested persons should conduct their own research regarding information on this website before deciding to use JAMS, including investigation and research of JAMS neutrals. See More
Search our global directory of mediators, arbitrators and ADR professionals.
FIND A NEUTRAL