ISC Global: Women From Black And Underrepresented Ethnic Backgrounds Forum
In the final forum of the year, we will be reflecting the obstacles faced historically and celebrating the ones overcame in honor of Black History Month. Forum Chair Sima Ruparelia, Chief Actuarial and Risk Officer at PartnerRe (UK based), and Rebekah Ratliff, Mediator and Arbitrator at JAMS (US based), will be joined by a group of ISC members across the globe to share their experiences as women from black and underrepresented backgrounds in the insurance industry.
As part of the work done by the ISC Racial Justice Working Group, these sessions are tailored to support women from minority ethnic backgrounds. We recognize that the intersection of gender and race results in additional barriers to success and as such, we wanted to ensure that we were supporting this group of the ISC Community accordingly.
Featured JAMS Neutral: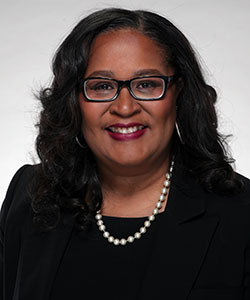 Business & Commercial
Construction
Construction Defect
Employment Law
Governmental/Public Agency
Higher Education & Title IX
Insurance
International & Cross-Border
Personal Injury/Torts
Securities